Kalanchoe-a Common Flowering Plant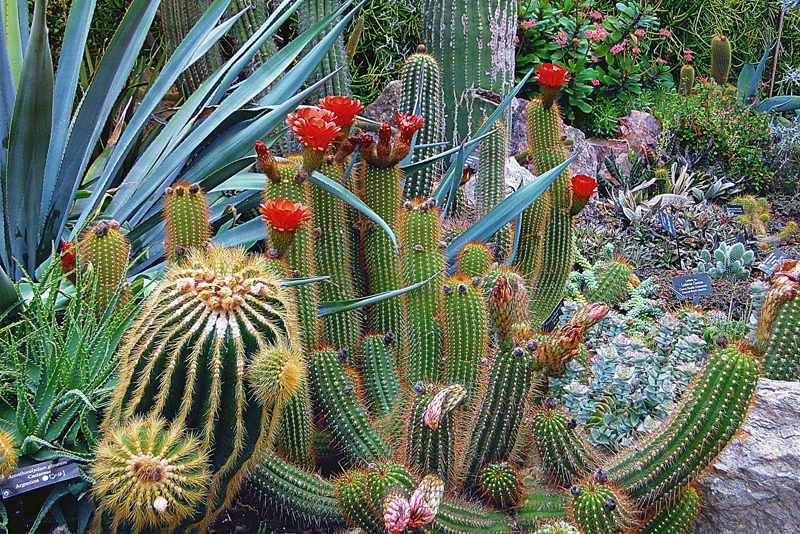 When we're shopping for succulents, it's very easy to dismiss the common kalanchoe. They're readily available, even in discount stores and garden centers. However, these pot plants are well worth considering.

Kalanchoes are especially welcoming during the winter months when we need some color indoors, including the winter holiday season beginning in November-December. As a Christmas plant, why not choose some red-flowering ones to display along with poinsettias?

The flowering kalanchoes we commonly see for sale are generally cultivars of Kalanchoe blossfeldiana. This species is native to Madagascar. These are usually sold when they are in some stage of bloom. During this period when the flowers are continuing to open, they aren't fussy about temperatures and light exposure.

When growing kalanchoes as house plants, you need to give them night temperatures about 60-61 degrees Fahrenheit if possible. Daytime highs are best if they are around 70 degrees Fahrenheit. If temperatures go into the 80's, this can cause the plants to stretch and get leggy.

It is possible to get flowering kalanchoes to rebloom. Typically, this will take place around four months after the initial bloom. To achieve this, you do need to provide it with the right growing conditions much as you would a Christmas or Thanksgiving cactus. The first thing to consider is the day length. Since kalanchoes are considered short day plants, they need to have about 12-15 hours of complete darkness per day. During the remaining hours of the day, it really does need sun or adequate supplemental lighting, particularly in the winter months. For successful re-blooming, you need to follow this regimen for about six weeks or so to initiate the flower buds.

Assuming you can control these factors, your kalanchoe should bloom several times a year. There will be a difference in size between the ones you see in the stores and the one you are growing at home. Typically, greenhouses may apply growth regulators to keep the plants small and compact. Otherwise, they get very tall and bushy.

Even when the kalanchoe isn't in bloom, this makes a very attractive house plant. They're sturdy indoor species with attractive, scalloped dark green leaves that range in size from small to medium. Depending on the kind you buy, they may be miniature up to a foot or so in height.

When you're growing kalanchoes as indoor plants, try using them as hanging basket plants instead of regular pots. Young ones are even suitable for mixed dish gardens.

Kalanchoes can also be grown outdoors during the growing season. For this purpose, they are usually used in mixed borders and other garden beds.

Kalanchoes do best if they are fertilized about every two to three weeks.


This site needs an editor - click to learn more!


Editor's Picks Articles
Top Ten Articles
Previous Features
Site Map





Content copyright © 2023 by Connie Krochmal . All rights reserved.
This content was written by Connie Krochmal . If you wish to use this content in any manner, you need written permission. Contact BellaOnline Administration for details.