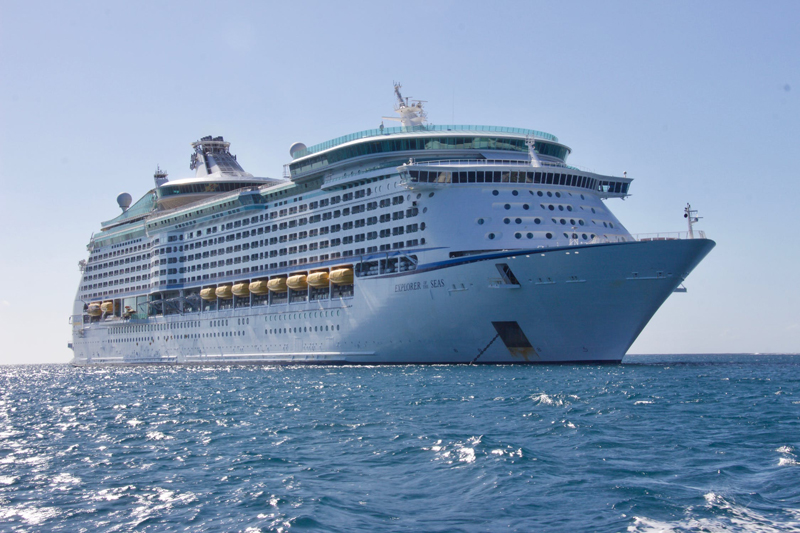 When vacationers think of journeying to Machu Picchu, most think of hiking the Inca Trail. This classic hike over a period of several days takes trekkers through the Peruvian Andes along an ancient path, much of which still utilizes the original Inca construction. The hike varies in altitude from 8900 feet to over 13,700 feet, which makes it even more taxing. The Peruvian government limits the number of people allowed on the trail each day to 500, of which only 200 can be trekkers. As a result, permits and advance booking are required.
Visiting Machu Picchu is a deeply spiritual experience that is at the top of travelers' bucket lists. While many may wish to journey to Machu Picchu via the Inca Trail, there are also a number of additional options. These alternatives open the Machu Picchu experience up to a wider range of travelers. Some of these include:
Train Only – Great for Families.
If you're traveling with children, older adults, or simply prefer to conserve your time and strength for Machu Picchu itself, taking the train the entire way from Ollantaytambo to Aguas Calientes could be the best choice. This "no-worries" option allows visitors to fully maximize their time at Machu Picchu. Once at Aguas Calientes, board a bus that takes visitors up to Machu Picchu. From there, you'll have plenty of time to take a full tour of the grounds of the Lost City of the Incas with your private guide and hike up to the "Sun Gate" overlooking Machu Picchu. The next morning, there are plenty of opportunities for more exploration. Those who wish can take an adventurous 2+ hour challenging hike up Huayna Picchu and enjoy the breathtaking views.
Train + Short Inca Trail Hike.
This is a good choice for visitors who want to get a taste of the Inca Trail hike without going the full way. Take the train from Ollantaytambo to Kilometer 104 with your guide. From there, you'll join the Inca Trail and hike through the cloud forest to Machu Picchu. You'll visit the sites of Chachabamba and Winay Wayna, and have lunch at a waterfall before reaching Intipunku, the "Sun Gate" overlooking Machu Picchu. Here you'll do a short visit before transferring to your hotel. The next morning, guests can explore Machu Picchu and hike up the steep staircase of vertical steps on Huayna Picchu for a spectacular view of the entire area if they choose.
Inca Trail Glamping.
Want to do the Inca Trail with almost all the comforts of home? If so, Inca Trail Glamping is for you. This is an excellent way to experience the Inca Trail without crowded campsites and some of the other hardships. While the accent is on luxury and pleasure, it's important to remember that this is still a challenging hike at altitude. On the first morning of your Inca Trail hike, you'll transfer from your hotel to kilometer 82 of the Inca Trail with your guide. There, your tour operator should have your porters and equipment waiting. It takes several days of hiking the Inca Trail to reach Machu Picchu from this point, traveling an average of 5-8 miles each day. The scenery and Inca ruins along this route are spectacular. Guests will have hot showers, cocktails, a personal chef and even a massage therapist to help them maximize their enjoyment of this bucket list experience. Upon reaching Machu Picchu through the "Sun Gate," participants will have a short time to view the area before returning the next day for extensive exploration.
Salkantay Lodge to Lodge Trek.
There are additional ways to get to Machu Picchu other the famous Inca Trail. One is the Salkantay Trail, often dubbed the "back way to get to Machu Picchu." Climbing through fifteen different ecosystems and varying altitudes reaching over 15,000 feet, this trek is not one for a novice hiker. Participants in this week-long trek should be in excellent cardiovascular shape, have trained well and be ready for a challenge. The views on this trek are said to be absolutely amazing. Evenings are spent at lodges along the way where hot meals are served. Horseback riding options are also available. Upon completing their trek, guests will meet up with the train which will take them to Aguas Calientes. The next day, guests have plenty of time set aside for exploration of Machu Picchu with their guide and even a Huayna Picchu hike.
Custom "Truly Your Way" Experience.
Perhaps you're traveling with a big group or a large family. You might prefer to have a private tour just for yourselves or perhaps something a bit different than a standard off-the-shelf tour. Maybe you want to spend three days in Machu Picchu instead of one or two. After all, this is the much-awaited bucket list trip of your dreams. This is when a custom-designed trip comes in handy. Top tour operators, such as Austin Adventures, specialize in making dreams come true with these kinds of trips. Custom trips can be more expensive if you're traveling as a couple or small group, but they're often worth it. A group of 8-10 is the perfect size for a custom trip, though, as the costs are more reasonable at that point when compared to a standard tour. Make sure to inquire about this option.
If you're planning a trip to Machu Picchu, here are a few tips:
* Plan ahead.
Machu Picchu is a very popular destination, even during the shoulder seasons, and access to the Inca Trail is limited. To avoid disappointment, start planning your trip several months in advance. If you're planning to go during the June through August peak season, it is advisable to book 4-6 months in advance to ensure obtaining Inca Trail permits and the best lodging options.
* Go with a top tour operator.
This is a bucket list trip of a lifetime. It's important to go with a highly experienced tour operator, such as Austin Adventures, who will deliver the kind of vacation you're seeking. Named one of the World's Best Top Tour Operators by Travel + Leisure, Austin Adventures has superb guides and over 40 years of experience running adventure tours. Austin Adventures partners with Apumayo Expediciones, a local Cusco-based company with a long history of leading successful adventure trips throughout Peru. Together, they will help plan your trip correctly so that you can properly adjust to the altitude and have a peak travel experience.
* Clearly understand the options.
Talk with your tour operator and be honest about your physical condition, fitness plans and travel preferences. Discuss what kind of experience you're looking for and your specific interests. This is where a highly seasoned travel planner can make all the difference. They can help match you with the right type of tour, guide, and lodging to best meet your needs. Some options may also be available for travelers with disabilities.
* Work out in advance.
It's important to be in reasonably good shape to fully enjoy the high altitude and get the most out of your Andean experience. This is true no matter what kind of Machu Picchu tour you're planning to do. Take brisk walks daily and if you're planning to do any kind of hike, work out on a treadmill for a couple of months. That will help to get you into good cardio shape.
If You Go:
For more information about Austin Adventures and their tours to Peru that include Machu Picchu, visit visit
www.austinadventures.


Related Articles
Editor's Picks Articles
Top Ten Articles
Previous Features
Site Map





Content copyright © 2022 by Nancy Schretter. All rights reserved.
This content was written by Nancy Schretter. If you wish to use this content in any manner, you need written permission. Contact Nancy Schretter for details.