10 Reasons To Take A River Cruise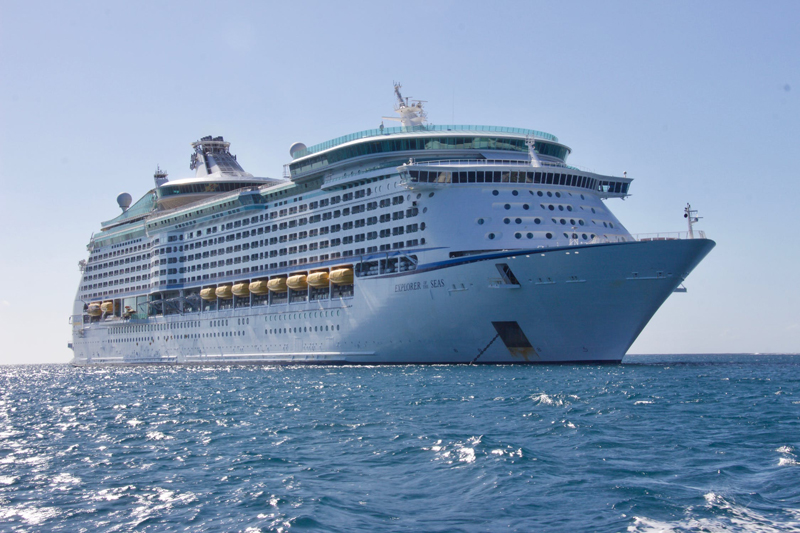 River cruising is one of today's top upscale travel trends according to recent travel industry surveys. Cruising inland waterways allows guests to travel into the scenic interior of countries rather than just seeing their coastlines. Having the opportunity to authentically explore Europe's postcard-perfect towns and mid-size cities is highly appealing to today's vacationers. In addition, since rivers are quite calm and guests can always see the shoreline, seasickness is not an issue on these cruises.
Here are ten appealing aspects of river cruising to consider and how cruise lines like Viking River Cruises excel in each of these areas:
1. Hassle-Free Logistics.
River cruises allow guests to experience the heart of European countries without stress. Unpacking just once makes the vacation easy and everything is already organized for guests in advance. Viking River Cruises makes the river cruise experience relaxed and convenient. Itineraries usually include visits to one or two port towns or cities each day. Because ships generally tie up in or very close to town, river cruise guests have the opportunity to fully enjoy these memorable destinations.
2. Personalized and Intimate.
Many ocean-going cruise ships are massive vessels holding thousands of people. While these big ships offer multiple restaurants and entertainment venues, their large size can sometimes be difficult for guests to navigate and a bit overwhelming. In contrast, river cruise vessels are smaller and more intimate. On a Viking European river cruise, ships accommodate less than 200 guests. These river cruise ships are more like small floating boutique luxury hotel properties rather than ocean-going mega-resorts. Because of the smaller size, Viking river cruise guests have easier access to everything on the ship and spend more time interacting with the ship's staff and fellow guests. The intimate nature of the small ship experience makes it easy for passengers to quickly get to know each other.
3. Immersive Port-Intensive Experiences.
On ocean-going cruise vessels, passengers often zero in on the amenities and entertainment offered on the ship. On river cruises, however, authentically experiencing the destinations is the main event. While Viking's river cruise ships are modern and extremely well-appointed, the focus of the cruise is on fully enjoying Europe's most charming towns, mid-sized cities and cultural heritage sites. Viking's river cruise ships tie up in or very close to scenic European towns and cities. It's often easy to stroll off the ship and walk to local shops, attractions and cafes. Tenders are never necessary. On our Viking Gullveig Danube river cruise, staff members provided us with detailed maps for each town and often noted personalized suggestions – making it easy to find our way to key attractions during our free time. All of our Viking shore excursions featured exceptional guides who expertly brought their cities and towns to life.
4. Luxurious Ships.
River cruise ships can be as well-appointed as their ocean-going counterparts, but they're much more intimate. Viking River Cruises has an extensive fleet of well designed river cruising vessels, many of which are brand new. Reflecting the Viking name, the ships have modern interiors with a Scandinavian feel. The Viking Gullveig also featured a top deck with tables and chairs, a jogging track and more. The ship's expansive, beautifully furnished indoor lounge and bar area is the centerpiece of guest activity and features entertainment in the evenings.
5. Beautiful Staterooms.
River cruise staterooms provide the perfect oasis after a long day of exploring. On Viking's Longships, guests can choose staterooms with either a window, French balcony or a full verandah with chairs. Large suites are also available. Thick walls and heavy insulation keep Viking's staterooms peaceful and quiet. All Viking staterooms are well furnished with beautiful appointments, private bathrooms with heated floors and lots of closet and drawer space. Staterooms also have safes and small refrigerators, perfect for keeping tasty cheeses and delicacies purchased from local markets. Cabins also offer flat-panel televisions featuring a wide variety of channels and free videos on demand. Both European and U.S. electrical plugs are thoughtfully provided as well.
6. Exceptional Staff.
On ocean-going vessels, staff and crew are the keys to a superb guest experience. The same is true with river cruising, so you'll want to seek out a river cruise line with friendly staff and excellent service. Viking River Cruises excels in this area and offers superb service onboard their signature Viking Longships. Their staff quickly knows every guest by name and personally caters to their needs. Every member of the staff on our Viking Gullveig cruise was wonderful, from the Hotel Manager and Program Director to our receptionists, cabin stewards and restaurant staff. They went out of their way to make every guest's experience unique and special.
7. Outstanding Dining.
Cuisine is a focal point for European river cruises. While ocean cruises often offer a wide range of dining times and multiple restaurants, meal times on river cruises tend to be more fixed with flexible seating. On our Viking Gullveig river cruise, guests could choose to have their meals in the main dining room or the indoor-outdoor Aquavit Terrace for more casual al fresco dining. Menus featured excellent regional food and wine selections with fresh, local ingredients. The food and wine choices, as well as the entire culinary experience, were superb. Because river cruising ships are much more intimate, dining becomes a more personalized, social experience. On the Viking Gullveig, guests quickly felt right at home and service was attentive. Food allergies and preferences were easily accommodated as well.
8. Highly Inclusive Vacation Package.
River cruises are more inclusive than most of their ocean-going counterparts, which makes them easy to plan, relaxing and hassle-free. River cruise pricing often includes the stateroom, one or more shore excursions and all meals. Some cruise lines, such as Viking River Cruises, go much further. Viking's highly inclusive vacation package provides scheduled airport transfers, a daily multi-hour shore excursion with knowledgeable guides, wine at lunch and dinner, free ship-wide Internet and Wi-Fi access and more. For those who are interested in sampling a wide variety of local wines and spirits, a comprehensive beverage package is available.
9. Outgoing, Interesting Guests.
Since river cruise vessels are small, guests have the opportunity to quickly make friends and get to know each other better. Our Viking Gullveig river cruise had a great group of guests who were generally highly social, outgoing, active and interesting. It was fun to come back to the ship each day and swap stories with this wonderful group of experienced travelers.
10. Flexible Touring Options.
While shore excursions are included on many river cruises, there are no rigid touring schedules and it's easy to explore independently. Simply opt out of the group tour or break off early on your own with proper notice and chart your own course. On our Viking European river cruise, our knowledgeable Hotel Manager, Program Director, Concierge and Receptionists were more than happy to make personalized suggestions if we wanted to customize our experience and go off on our own. This kind of flexibility is priceless. After all, having the choice to personalize your vacation and "do it your way" is what today's best travel experiences are all about.
If You Go:
For more information about Viking River Cruises, visit
www.vikingrivercruises.com.


Related Articles
Editor's Picks Articles
Top Ten Articles
Previous Features
Site Map





Content copyright © 2022 by Nancy Schretter. All rights reserved.
This content was written by Nancy Schretter. If you wish to use this content in any manner, you need written permission. Contact Nancy Schretter for details.