7 Great Reasons To Take A Baltic Cruise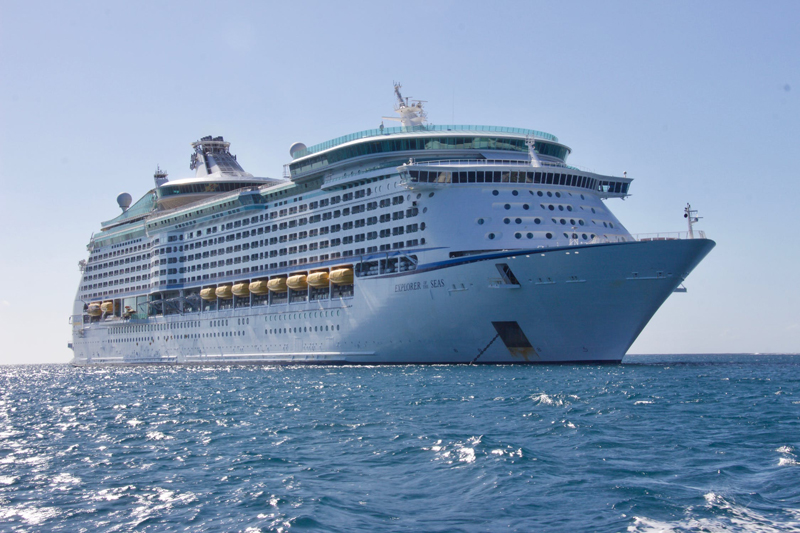 Europe's Baltic region is a wonderful destination to explore on vacation. This area delivers a tantalizing array of learning, adventure and cultural experiences well suited to the interests of every traveler. Transportation logistics and cost considerations for a Baltic land trip can be daunting, however. That's why a growing number of today's vacationers are putting the Baltic region on cruise control.
Cruises are one of the easiest and most cost-effective ways for travelers to visit the Baltic region. Baltic cruises are similar to fine wine tastings. Baltic cruise guests have the opportunity to experience six or seven destinations in one vacation, learning about each and finding their favorites. The stresses of traveling between cities and constant unpacking are eliminated, giving guests more time to relax and explore.
If you're considering taking a cruise to Europe's Baltic region, here are seven great reasons to go:
1. Fabulous Port-Intensive Itineraries.
Baltic cruises generally include visits to at least five or six countries, offering guests a rich smorgasbord of history and culture. These Baltic cruise itineraries offer opportunities to explore some of the world's most exciting cities including St. Petersburg, Copenhagen, Berlin, Stockholm and Helsinki. Enchanting old town areas such as those found in Tallinn, Estonia or Gdansk, Poland make the journey even more magical.
2. Cooler Temperatures.
While Europe's Mediterranean region can often be sweltering in July and August, Baltic ports of call are much more temperate due to their northern Europe location. There's so much to see and do in this region, and the comfortable summer temperatures in many Baltic cities make it enjoyable to spend long days outdoors exploring. If warmer weather prevails during July and August however, consider heading to beautiful beaches in places such as Warnemunde, Germany or Sopot, near the port of Gydnia, Poland.
3. Rich History and Culture.
The Baltic region is a unique treasure trove of history and culture. Cruise guests will gain in-depth knowledge of events during World War I and World War II, the post Cold War era, and other important moments in history including the Solidarity movement in Poland. Touring the Russian city of St. Petersburg brings the history and culture of that nation to life. Guides offer important insights, often from personal experience, and guests return with a new perspective on the world. While visiting Baltic cities, cruise guests have plentiful opportunities to see key landmarks and sample the region's tasty local cuisines.
4. St. Petersburg's Treasures.
St. Petersburg is the crown jewel of any Baltic itinerary. Taking a cruise that spends at least two full days in St. Petersburg is highly recommended, since there is so much to see and do in this beautiful city. Some of the many highlights include visiting the magnificent Hermitage Museum, Catherine Palace, Peterhof Palace and Gardens, St. Isaac's Cathedral, the Peter and Paul Fortress, Yusupov Palace, and the dazzlingly ornate Church of the Savior on Spilled Blood. Boat cruises along the rivers and canals of St. Petersburg are a wonderful way to see the city as well. In the evening, cruise guests often enjoy taking a tour to see a ballet performance, a folkloric show, or visiting the city's exceptional Faberge Museum. Visiting St. Petersburg is easier on a cruise because an expensive Russia tourist visa is not required. There is currently an attractive visa-waiver agreement in place for most passengers on cruise ships staying in St. Petersburg for no more than 72 hours, providing cruise guests stay overnight onboard their ship. Travelers exploring St. Petersburg can disembark from their cruise ship with their passports and vouchers for St. Petersburg tours sold by their cruise line or a Russian tour company formally authorized to provide sponsoring Russia tourist visas for cruise passenger shore excursions. These rules could change at any time, so make sure to check with your cruise line well in advance of your trip. Individual Russia tourist visas can also be obtained in advance for those cruise guests wishing to explore St. Petersburg's many attractions on their own, but travelers should allow several months for their visas to be processed.
5. Scenic Beauty.
Sailing through the Swedish Archipelago is another Baltic cruise highlight, so look for cruise itineraries incorporating this scenic transit. Many travel experts rate this multi-hour passage to Stockholm as one of the most beautiful cruise experiences in the world, especially during the quiet early morning hours. Cruising around other areas of the Baltic such as Denmark and Norway are lovely as well.
6. Long Days And White Nights.
Since the Baltic region is so far north, daylight hours are extended significantly. This is a huge advantage for those who want to experience as much as possible on their Baltic cruise. Get up at 4 a.m. and watch your ship glide through the Swedish Archipelago in the early morning light. Stay out late with your guide to stroll through the streets of St. Petersburg or take an evening boat cruise along St. Petersburg's rivers and canals. The extra daylight hours on a Baltic cruise will allow you to do more. During a few weeks in late May and June, St. Petersburg visitors can enjoy White Nights when the sun never sets completely and the sky glows pearly white all evening. Staying up past midnight to enjoy White Nights or getting up early to bask in its glow is an unforgettable experience.
7. Unique Shopping Opportunities.
Great shopping opportunities abound on Baltic cruises, particularly for those who like jewelry and handcrafted items. Tallinn, Estonia stands out as one of the best places to shop on a Baltic cruise. A wide variety of items are available there, ranging from beautifully made woolen clothing and jewelry to handicrafts from Russia and Scandinavia. Prices are generally the lowest in Gdansk and Tallinn, with shoppers having a large number of stores from which to choose. Cruise guests also enjoy shopping on their guided tours in St. Petersburg, snapping up small reproduction Faberge eggs, intricately hand painted lacquer boxes, nesting dolls, Christmas ornaments and amber jewelry. Amber is one of the most popular items to shop for in the Baltic. This precious natural material comes in a variety of different colors and Baltic amber can be quite unique. If you're interested in purchasing Baltic amber, make sure to learn more about it before your cruise and shop carefully to avoid fake imitations.
Selecting the right cruise line and ship for your Baltic cruise vacation is very important, so research your options wisely. Carefully consider your needs, interests and preferred traveling style as well as those of your family members. Then choose a cruise line and ship to match. A great cruise travel agent can help. Dining and entertainment can be an important part of the Baltic cruise experience, as are kids and teens programs for families. Norwegian Cruise Line excels in these areas, offering a wide variety of dining venues, lively bars and lounges, and Broadway-style shows and entertainment. There's something for everyone on Norwegian Cruise Line ships and their Baltic itineraries are excellent. The casual, relaxed nature of Norwegian ships makes it a great choice as well.
For more detailed information on Norwegian Cruise Line's Baltic cruise itineraries, visit their website at
www.ncl.com.


Related Articles
Editor's Picks Articles
Top Ten Articles
Previous Features
Site Map





Content copyright © 2023 by Nancy Schretter. All rights reserved.
This content was written by Nancy Schretter. If you wish to use this content in any manner, you need written permission. Contact Nancy Schretter for details.