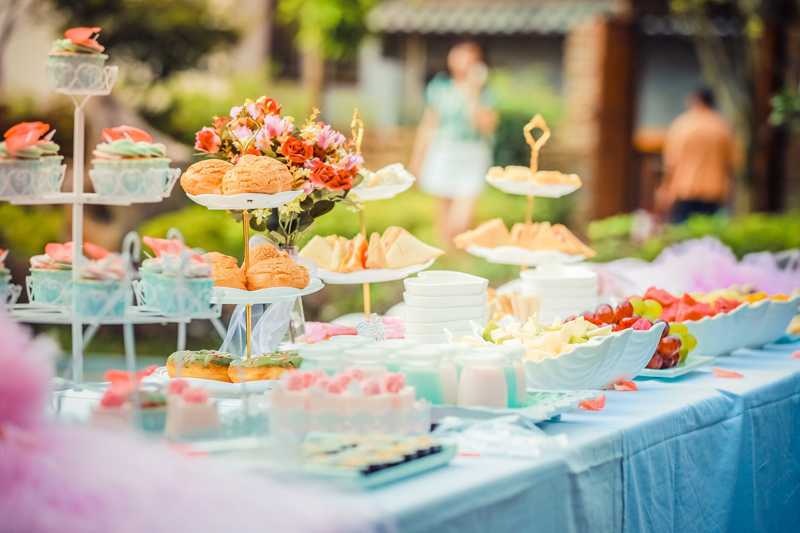 Burger variations are endless; however, proper preparation and handling are the keys to a moist and juicy burger. Working with the meat or poultry used to make a burger requires a light hand. Just as a pie crust or cookie dough shouldn't be overworked; neither should meat/poultry for a burger. Doing so will make it tough. In addition, refrain from flattening the patty while it is cooking. Flattening releases the juices that will keep them moist.

This first uses a pat of cold butter in the center of the uncooked patty. As the burger cooks the butter melts and seeps into the meat adding moistness and flavor. Another ingredient that ups the moistness and flavor ante is the minced onion. There's no added salt due to the use of soy sauce. The combination of freshly ground black pepper and smoked paprika add the right amount of heat and a nice smoky flavor to this burger.

Moist Beyond Belief Burger

Ingredients
2 lbs ground beef
6 pats of cold unsalted butter
1 TBS finely minced onion
1 tsp garlic powder
¼ cup regular oats (not instant)
1 TBS soy sauce
1 tsp fresh ground black pepper
Pinch of smoked paprika

Directions
Wearing plastic gloves makes the mixing and forming of the burgers less messy. Combine the all the ingredients except the butter in a large bowl. Divide the mixture into 12 patties. Place a pat of butter in the center of 6 of the patties. Place the remaining 6 patties on top of the ones with the butter and seal the edges completely. Place the patties onto a cookie sheet; cover with plastic wrap and refrigerate for 4-6 hours to make sure the butter is cold and the flavors have a chance to blend. Grill, broil or pan fry the burgers to desired doneness and serve on buns or Texas toast slices. Tomato slices, lettuce, pickles and other condiments can also be included. Makes 6 burgers.

Pepper Jack Burger

Ingredients
1 ½ lbs lean ground beef
½ lb ground turkey
1 cup shredded pepper jack cheese
½ cup caramelized onions (Sweet Onions or Vidalia's)
¼ cup teriyaki sauce
½ tsp salt
½ tsp black pepper
¼ tsp garlic powder
¼ tsp crushed red pepper flakes

Directions
Caramelizing onions takes a little more time and effort then a simple sauté. This browning process adds a deep brown color and also brings out the sweetness of the onions. Peel and chop a large sweet or Vidalia onion and set aside. Add 1 ½ tablespoons of olive oil to a large nonstick frying pan. When the pan is very hot, but not smoking, add the onions, and stir frequently. Onion are water dense so it may take anywhere from 5-10 minutes for the water to evaporate and the browning process to begin. Once the browning begins, turn the heat down a bit to keep the onions from burning. Stir frequently until a caramel color is achieved. Set onions aside to cool.

In a large bowl combine the lean ground beef, ground turkey, pepper jack cheese, cooled caramelized onions, teriyaki sauce and seasonings. Cover the bowl with plastic wrap and refrigerate for at least 3 hours. Take the meat out 30 minutes before grilling or cooking time and form into 6-8 patties. Grill or pan fry until desired degree of doneness. Serve on toasted hamburger buns with lettuce, tomato, sliced dills or bread and butter pickles if desired. Makes 6-8 burgers.


Pizza Burger

Ingredients
2 lbs ground beef
¼ cup pizza sauce
½ tsp season salt (optional)
½ tsp garlic powder
¼ tsp ground black pepper
½ cup shredded part skim mozzarella cheese
½ tsp crushed red pepper flakes
¾ cup sliced green and black olives
Parmesan cheese
3 full Pita Breads, sliced in half
Additional pizza sauce (optional)

Directions
Mix meat, pizza sauce, season salt, garlic powder, black pepper, and red pepper flakes. The season salt is optional because of the saltiness of the olives. Shape the mixture into 12 thin patties. Sprinkle 6 patties with 1-2 teaspoons of the olive mixture. Cover the patties with the remaining 6 patties and seal the edges thoroughly. Broil or grill the patties until desired doneness. Serve in a half toasted pita and sprinkle with parmesan cheese, and additional pizza sauce. Makes 6 burgers.

This grill is a great option for getting a great grilled burger without going outside.





Related Articles
Editor's Picks Articles
Top Ten Articles
Previous Features
Site Map





Content copyright © 2018 by Sandra Lee Garth. All rights reserved.
This content was written by Sandra Lee Garth. If you wish to use this content in any manner, you need written permission. Contact Shalia Hayes for details.