Make An Impact On Your Next Cruise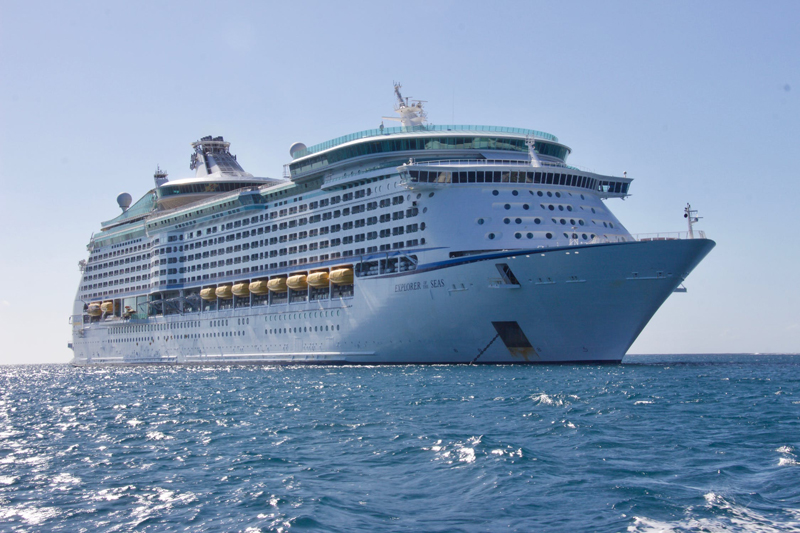 Many of today's travelers are looking for opportunities to give back on their vacations. Over the last decade, interest in voluntourism has grown substantially. Millennials, families and others are seeking ways to make a difference and help others as part of their travel experience.
In a recent study conducted for Travelocity, 63% of Americans demonstrated interest in travel experiences that combine voluntourism opportunities with leisure travel. Many travelers are already making this happen. According to research conducted for Tourism Cares, 55% of all travelers have donated time, talent, in-kind supplies or cash in their destinations on their leisure trips over the last two years. Now, vacationers can opt for a social impact travel experience that makes these kinds of experiences easy and rewarding.
Carnival Corporation's newest cruise brand, Fathom, offers 7-night voyages on the MV Adonia to the Dominican Republic every other week from Miami, Florida. The ship spends four days and three nights docked at Carnival's new Amber Cove cruise port, providing passengers with a comfortable home base in the Puerto Plata area. Each day, Fathom guests can participate in a variety of impact activities that will make a difference for local citizens and communities in the region.
One of the key aspects of any voluntourism trip is researching projects to ensure donations and efforts are sustainable and truly doing good. Fathom has taken care of this through its partnerships with two outstanding local community development organizations in the Dominican Republic – Entrena and the Instituto Dominicano de Desarrollo Integral, Inc. (IDDI). Together, they have developed activities for Fathom cruise guests that will achieve measurable results in the local communities. Since Fathom brings up to 700 travelers bi-weekly, the number of impact activity days provided to the local community is enormous.
The Puerto Plata region of the Dominican Republic is an excellent choice for Fathom's social impact voyages. This area is known for its natural beauty, but the average household income is about $6,000 US per year. There are also significant education needs in this region. Working together, there are numerous ways for volunteer-minded travelers to make a lasting impact.
Fathom's social impact projects focus on three key areas: education, environment and economic development. Guests can choose from a variety of volunteer activities during online registration or onboard the ship. Some of these include:
Student English Conversation and Learning.
Due to growth in tourism, one of the main skills sought by employers in the Dominican Republic is basic conversational English. It's the leading driver of employment success. Unfortunately, a severe shortage of trained English teachers makes formal language learning difficult for students. Fathom guests have the opportunity to work with teachers and students in schools to help with English language learning and retention. Fathom estimates that within five years, over 2,200 students will have proficiency in English as a result of the work of Fathom guests. Community English Conversation and Learning programs at local community centers and homes help adults in the communities learn English. Fathom guests can assist with these small group programs as well, helping adults to become bilingual and boost their employment opportunities. During a single Fathom sailing, nearly 650 students and community members received valuable foreign language interaction with native English speaking Fathom guests.
Water Filter Production.
Waterborne illnesses are a leading cause of disease and more than 3 million Dominican citizens have no piped water access. Fathom guests can work on Wine to Water's project in the Dominican Republic, helping to make water filters that prevent waterborne disease and distributing them to needy families. Families sailing with Fathom can all work together on this activity. Over a five year period, more than 15,000 homes will receive ceramic water filter due to Fathom's efforts. In a recent sailing, fifty water filters were produced by Fathom guests.
Reforestation and Nursery Cultivation.
Agricultural natural resources are important in the Dominican Republic, where deforestation causes serious negative effects on the environment, tourism and community safety. Fathom guests can plant trees and indigenous plants in deforested areas, help with seedling horticulture and assist with community education at a local nursery. In a single voyage, Fathom guests planted over 2,400 trees in the Puerto Plata region.
Entrepreneurship.
Tourism growth in the Dominican Republic can help generate income for unemployed and underemployed residents when they are able to participate in community-driven cooperatives and economic development initiatives. Fathom guests can provide much needed human production capital for these entrepreneurial activities. Examples of Fathom's entrepreneurial programs include Chocal, an organic chocolate factory in the Puerto Plata region run by a women's cooperative and RePapel, a recycled paper and art crafts business run by a community cooperative. Over five years, up to 1,000 local households will receive positive income benefits from these entrepreneurial activities. As part of a recent sailing, Fathom guests cleaned more than 200 pounds of cacao nibs and wrapped over 6,000 chocolate bars, helping Chocal improve their production and boost sales. Guests also produced almost 600 sheets of paper at RePapel, increasing production and providing additional income for the women who work there.
Concrete Flooring in Community Homes.
Dirt floors in homes in many of the poorer communities around Puerto Plata pose a family health risk. Dirt floors cannot be cleaned and can be flooded, creating dangers caused by dust and waterborne illnesses. Fathom guests can help to install concrete floors in homes. This full day activity is demanding, but very rewarding for all involved. During a recent voyage, Fathom guests poured concrete floors for two homes providing improved living conditions for twenty local people.
Creative Arts, Music and Sports.
This program operates during the summer months when children and teenagers are out of school. Fathom guests help staff a three-day camp filled with art, music and sports activities. In addition, the Fathom guest interaction adds to the English training some students have received in their schools.
In addition to these social impact activities, Fathom guests can take part in other leisure travel experiences in the Puerto Plata region as well. These include going to the beach, visiting historic sites, snorkeling and sailing on a catamaran adventure, soaring through the canopy on a zipline, and much more. Creating a memorable combination of doing good and having fun is what a Fathom journey is all about.
For more information about fathom and their impact travel vacations, visit
www.fathom.org


Related Articles
Editor's Picks Articles
Top Ten Articles
Previous Features
Site Map





Content copyright © 2021 by Nancy Schretter. All rights reserved.
This content was written by Nancy Schretter. If you wish to use this content in any manner, you need written permission. Contact Nancy Schretter for details.