Five Ferry Trips To Fabulous Places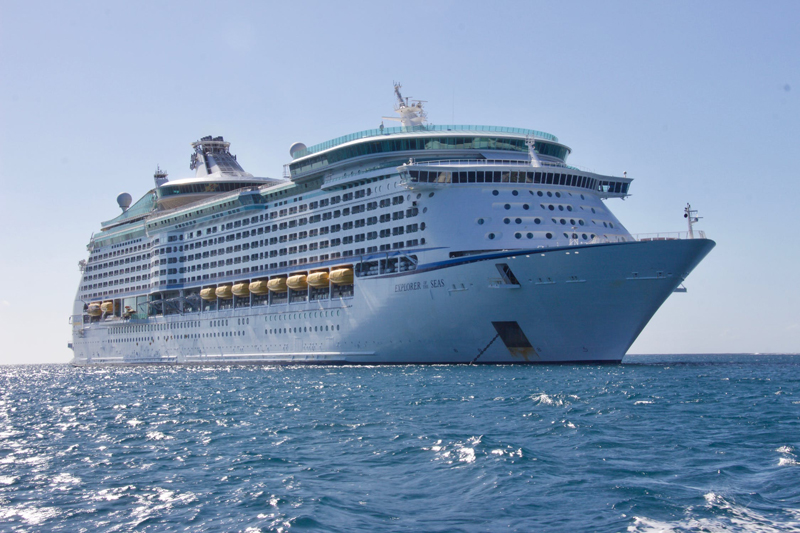 Many of today's travelers are looking for destinations where they can escape, rejuvenate and relax. Luckily enough, some unspoiled vacation spots in the United States are easily accessible by ferry. These lovely locations are filled with places where it's easy to get away from the crowds, soak in the scenic beauty, and recharge.

Here are a five of my favorites:

St. John, U.S. Virgin Islands. Located just a quick ferry ride from heavily populated St. Thomas, the island of St. John is one of the U.S.'s loveliest gems. Laurance Rockefeller recognized the island's stunning beauty many years ago, and in 1956 he donated 5,000 acres of land he'd acquired on St. John to the U.S. National Park Service on the condition that it could not be developed. As a result, St. John has maintained much of its scenic charm. The Virgin Islands National Park comprises the majority of the land on the island and includes such dazzling beaches as Trunk Bay, Hawksnest Bay, Cinnamon Bay and others. While it's easy to do a daytrip to St. John, it's far better to stay there and spend several days exploring the island, snorkeling, hiking, and enjoying the tranquility. St. John features two top resorts, Caneel Bay and the Westin St. John, as well as a wide variety of vacation homes. Travelers on a budget should check out Cinnamon Bay Campground and Concordia Eco-Resort. For more information, visit https://www.visitusvi.com/stjohn/homepage.

Molokai, Hawaii. If you're seeking the undeveloped Hawaii of your dreams, take the road less traveled and head over to Molokai. It's truly one of the most authentic Hawaii experiences available these days. While one can easily visit Molokai by ferry for just a day, doing so would miss much of what Molokai is all about. The island must be savored to be fully understood, so plan to stay for awhile. Molokai offers a wide variety of historic, adventure, cultural and nature experiences. Go on the legendary mule ride down Molokai's towering sea cliffs. Walk in the footsteps of saints through hauntingly memorable Kalaupapa National Historic Park. Learn about Hawaiian history and customs from resident elder Anakala Pilipo Solatorio and take his family's cultural hike through scenic Halawa Valley's rainforest to swim under a waterfall. Wander in solitary splendor on spectacular three-mile long Papohaku Beach, often deserted with no crowds in sight. Go paddling along Hawaii's longest continuous fringing reef system for a few hours. Saturday morning's outdoor market in charming Kaunakakai is a great place to browse tables filled with island made crafts, pick up fresh produce, and talk story with the locals. The Hotel Molokai is one of the most convenient places to stay, or arrange for a vacation rental through Molokai Vacation Properties. For more information, visit https://www.gohawaii.com/molokai.

North Captiva Island, Florida. While much of Florida's Gulf Coast is teeming with people and many of its islands are jammed with snowbirds, one of South Florida's isles retains its original peaceful charm. North Captiva Island lies across Redfish Pass from posh Captiva Island and a short ferry ride away from the Florida mainland. Vehicles cannot access the island, so transportation is by electric golf cart. Since approximately half of this barrier island is part of the Florida State Park system, it's easy to find a spot to call your own. The white sand beaches on this island are covered with shells and both dolphins and manatees are often spotted in the surrounding waters. Popular activities include boating, fishing, biking and beachcombing. There are no hotels on North Captiva, but vacationers can easily rent homes here. For more information, visit https://www.northcaptiva.com.

Haines, Alaska. From late May through early September, the small Alaska town of Skagway is overrun with massive cruise ships. On a busy summer day as many as 10,000 people can pour off visiting cruise ships and inundate the tiny town. Shore excursions venturing across White Pass into Canada are popular options in Skagway, but there are only so many times one can do that. Rather than staying in Skagway and dealing with all the crowds, jump on the fast ferry and head over to even tinier Haines, Alaska. This year, Executive Travel Magazine named Haines as one of America's Best Small Towns. While Haines isn't overrun with tourists, this natural wonderland is the location of the annual Alaska Bald Eagle Festival. From late summer through the fall, more than 3,500 Bald Eagles call this area home. Visitors can go hiking, rafting on the Chilkat River, fishing, kayaking on Chilkoot Lake, flightseeing to Glacier Bay National Park, birdwatching at the Alaska Chilkat Bald Eagle Preserve, and tour the Sheldon Museum and Cultural Center. Kroschel Films Wildlife Center, a very popular attraction, is also located nearby. For more information, visit https://www.haines.ak.us.

Vieques, Puerto Rico. The tropical island of Vieques reminds visitors of the Caribbean of fifty years ago. Located off the eastern coast of Puerto Rico, Vieques is accessible via a short flight or an inexpensive ferry ride from the mainland town of Fajardo. The island's main draws are its laid back charm, beautiful beaches, fresh seafood, and its small bioluminescent bay. Only a few of these natural wonders exist throughout the world, and Vieques' shallow bioluminescent bay is the brightest in the world. The bay's blue-green light is created by an intense concentration of tiny micro-organisms called dinoflagellates, which produce light when they are moved around at night. Kayaking through these waters on a moonless evening is definitely a "don't miss" experience. Plan your trip in advance and allow plenty of time for the ferry. Good places to stay on Vieques include Casa de Tortuga, the W Retreat & Spa, and the Bravo Beach Hotel. For more information, visit https://vieques.com.




Related Articles
Editor's Picks Articles
Top Ten Articles
Previous Features
Site Map





Content copyright © 2023 by Nancy Schretter. All rights reserved.
This content was written by Nancy Schretter. If you wish to use this content in any manner, you need written permission. Contact Nancy Schretter for details.