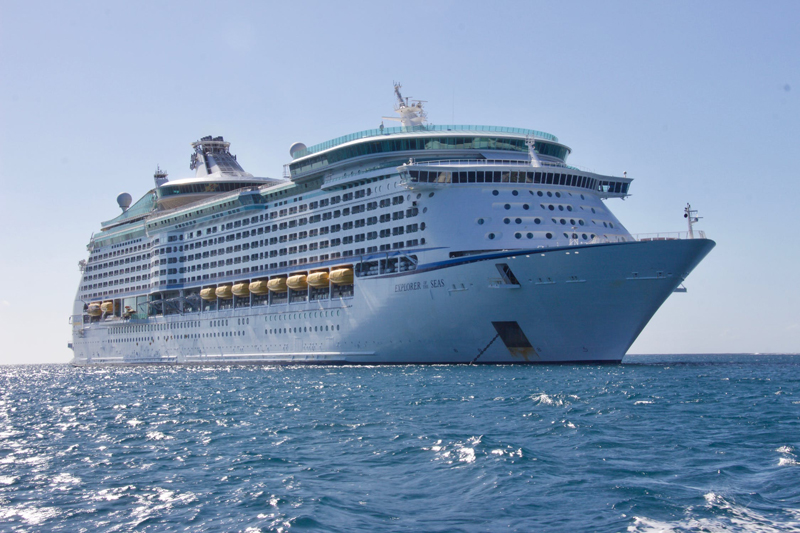 Costa Maya is one of the Western Caribbean's hottest ports of call. Cruisers love the area's beautiful white sand beaches, its exciting adventure tours, and the seaside town of Mahahual. Mayan ruins are also a popular destination for a shore excursions in Costa Maya.

The Costa Maya region is located about a four-hour drive south of Cancun, Mexico. A large, privately owned cruise ship terminal opened here in 2001 and rapidly became one of the most active cruise ports in the Western Caribbean. Protected by the second largest coral reef in the world, the Costa Maya area is home to lovely beaches and spectacular Mayan ruins located approximately 90 minutes to several hours away.

The history and current strength of the Costa Maya port is a testament to both the power of nature and the human spirit. On August 21, 2007, powerful Hurricane Dean struck a Category 5 blow that completely destroyed the port, pier, and the nearby town of Mahahual. Many wondered whether the port – and the little town – would ever return to prominence.

It took a little over a year for Costa Maya to rebuild and become the bustling port that it is today. The longer pier, capable of docking even the largest cruise vessels, can accommodate more ships than it did before Hurricane Dean struck. In fact, one the industry's largest ships, the Norwegian Epic, calls at this port.

Costa Maya is a great destination for frugal cruisers, as passengers can have fun ashore without ever leaving the port's terminal area. There's loads of duty-free shopping, a large pool with swim-up bars, restaurants, and even folkloric dance performances. The terminal area provides a clean, secure, and totally free day of entertainment for cruise passengers who don't want to venture far from their ship.

The Costa Maya area is one that is well worth exploring, however. For those looking for a laid-back beach day, the little town of Mahahual beckons. It costs just a few dollars per person to get to town via a readily available bus/cab ticket combination. Just purchase your tickets at the port terminal exit and you and your fellow cruise passengers are quickly on your way. Golf carts are also available for rental.

Mahahual has been spruced up since Hurricane Dean's devastation, but it still retains the charm frequent cruisers have come to love. Stroll along the oceanfront malecon, relax at one of the seaside beach clubs, or dine at one of the area's many restaurants. Tequila Beach Restaurant & Marina features padded lounge chairs, umbrellas, and a large palapa with clean restrooms, lockers and fresh water showers. The Krazy Lobster, a beach club and grill, also provides free Wi-Fi for its guests.

Mahahual's seaside massages are very popular with cruise passengers, both for the relaxing experience and the low prices. Rates for an hour-long massage on the beach typically range from $25 to $40. Prices are often lower in the afternoon as cruise guests prepare to head back to the ship.

For those who prefer organized beach fun in a group, popular ship tours include the Jungle Beach Break and a Dune Buggy Safari & Beach excursion. The Jungle Beach Break takes cruisers to lovely Uvero Beach, where they can relax on the white sands, get drinks from the open bar, and enjoy a game of volleyball. Jet-ski rentals and a Mexican buffet-style lunch are also available. On the ATV tour, guests ride caravan style along dirt roads on their way to the Uvero Beach Club where they can relax and enjoy a swim and a snack.

One of the area's more popular adventure tours is the BioMaya Bacalar zip-line over the lovely Laguna Bacalar, the second largest freshwater lake in Mexico. BioMaya Bacalar's platforms are built on iron towers ranging up to 110 feet in height. This zip-line tour allows tandem side-by-side gliding and its longest zipline is over 825 yards in length.

Those interested in Mayan history and culture may wish to head to the Chacchoben Mayan Ruins, located approximately 90 minutes from the port of Costa Maya. At Chacchoben, The Place of the Red Corn, cruise guests can explore the pyramids and temples and perhaps even climb the Gran Basamento at the site. Archeologists have determined that ceremonial offerings found in this region date back to approximately 1000 B.C.

Costa Maya is one of the most enchanting ports in the Western Caribbean. The laid-back setting in Mahahual reminds many long-time cruisers of the way most of the Caribbean used to be. For more information on this destination, visit www.costamaya-mexico.com.




Related Articles
Editor's Picks Articles
Top Ten Articles
Previous Features
Site Map





Content copyright © 2019 by Nancy Schretter. All rights reserved.
This content was written by Nancy Schretter. If you wish to use this content in any manner, you need written permission. Contact Nancy Schretter for details.