5 Unspoiled Places To Explore By Water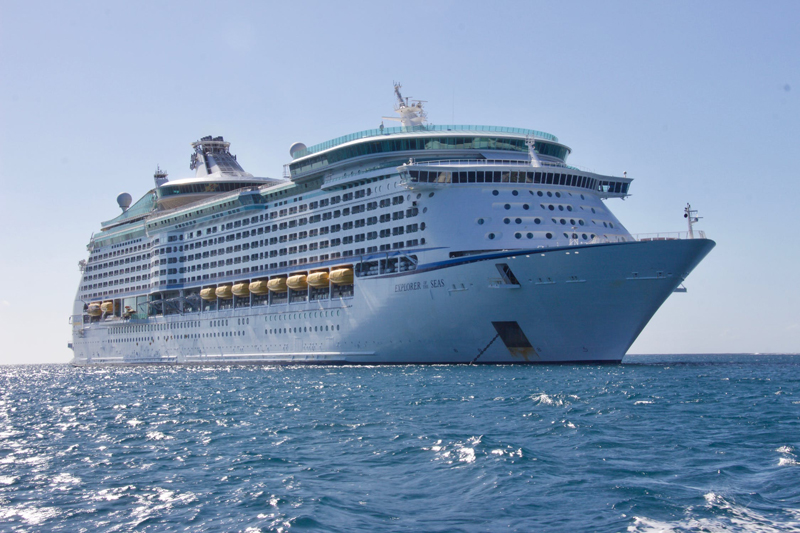 Want to go to places your friends have never seen? You're not alone. Vacations to unspoiled destinations are growing in popularity. These locations are filled with beautiful beaches, gorgeous scenery, rich biodiversity and lots of opportunities for soft adventure.

Some of the world's most secluded places are best explored by boat or small cruise ship. These untouched destinations are havens for explorers, nature lovers, watersports enthusiasts, hikers, and those who want to relax and unwind. Here are five stunning places to discover on your next cruise vacation.

1. Panama and Costa Rica. While Costa Rica and Panama are two of today's hottest vacation destinations, few travelers are able to spend their entire trip visiting some of these countries' most pristine places. UnCruise Adventures takes their guests on memorable voyages of exploration aboard Safari Voyager, a beautifully refurbished exploration vessel with just 32 guest cabins. The ship's small size allows it to visit places larger ships can't reach. Rather than visiting all the standard spots, UnCruise Adventures takes their guests to some of Panama and Costa Rica's most remote places on multiple itineraries. Experiences include visiting Panama's indigenous province of Guna Yala and the Pearl Islands Archipelago, traveling up Panama's Mogue River by dugout canoe to visit a local Embera village, enjoying watersports in Panama's Coiba National Park, hiking through the rainforest in Costa Rica's Osa Conservation Area and spotting tons of wildlife in Costa Rica's Curu National Wildlife Refuge. Snorkeling around Panama's spectacular Granito de Oro is one of the many highlights of this voyage. The waters around this isolated islet in Coiba National Park have been named one of the top ten diving destinations in the world. For more information, visit www.uncruise.com.

2. Abaco Islands, Bahamas. The Abaco Islands are one of the world's best boating locations. These tantalizing slivers of sand are filled with spectacular beaches, quaint historic towns, casual resorts, cool beach bars, and unique shops and artist colonies. Fishing in the Abacos is legendary, as is the snorkeling and diving. Spending time enjoying watersports are one of the most popular ways to spend time on an Abaco Islands vacation. Those who explore these islands on land, however, will find great birdwatching and tantalizing blue holes just begging for a swim. While the Abacos are popular with the yachting set, you don't need to own your own boat to explore this island chain. Guests staying at Abaco Beach Resort and Boat Harbour Marina can take advantage of boat rentals and charters at the property. These are easy to arrange through the resort's concierge. Many guests use Abaco Beach Resort as a home base and some their time island hopping to isolated cays and islands via boat charters as well as the conveniently-operated ferry system. For more information, visit www.abacobeachresort.com.

3. Mid-Coast Maine. Maine is home to some of the nation's most picturesque islands and bays, and what better way to explore them than aboard a historic sailing ship. The Maine Windjammer Association's fleet includes eight owner-operated sailing schooners, each with its own unique design and personality. Guests aboard these magnificent windjammers spend approximately six hours under sail each day exploring parts of Maine that are typically inaccessible to cars and large cruise ships. Each evening, these windjammer ships stop in a new anchorage where guests can go ashore to hike and explore. These special places include small villages and beautiful islands like Vinalhaven, North Haven, Swan's Island and Islesboro. Since there's no set itinerary, each windjammer vacation becomes a one-of-a-kind adventure filled with exploration and memorable experiences. Spectacular scenery, lighthouse views and wildlife are common on these trips including sightings of seals, porpoises, whales, puffins, eagles, osprey and a wide variety of other birds. Windjammer guests also enjoy lobster bakes, star gazing, and sharing in the sailing experience. For more information, visit www.sailmainecoast.com.

4. French Polynesia. Paul Gauguin Cruises' luxury cruise ship, the m/s Paul Gauguin, is one of the premier ways to explore the spectacular landscapes, culture, history, and natural wonders found in French Polynesia and the South Pacific. This ship was specifically designed for the shallower waters found in this region, so guests are able to visit smaller ports that aren't available on larger ships. The cruise line offers a number of Tahiti & South Pacific itineraries that are great choices for exploring this relatively untouched region. Those wishing to journey to the most remote destinations should strongly consider Paul Gauguin Cruises' 14-night Marquesas, Tuamotus & Society Islands sailings. On these two-week voyages, guests will have the opportunity to explore some of the South Pacific's most isolated and beautiful island paradises including stunning Fatu Hiva, tiny Tahuata and Nuka Hiva in the Marquesas. The SCUBA diving and cultural exploration opportunities on this itinerary are exceptional. For more information, visit www.pgcruises.com.

5. North Captiva Island, Florida. This unspoiled tropical barrier island is situated in the Gulf of Mexico, several miles off Florida's southwest coast. Still relatively undiscovered, North Captiva Island features miles of pristine white sand beaches and can only be accessed by boat, private ferry service or small plane. About two-thirds of the island is a protected state wildlife preserve, while the other part contains some secluded private vacation homes linked by sandy trails. No cars are allowed on the island, so transportation is via bikes and golf carts. Guests enjoy relaxing on the beach, fishing, swimming in the Gulf's crystal clear waters, watching wild dolphins frolicking offshore, and collecting nature's treasures in one of the world's best shelling spots. The island's wildlife refuge is home to tropical mangroves, deserted beaches, nesting sea turtles and marine birds. Sunsets here are superb. Once on the island, vacationers often enjoy renting a boat and heading up to Cayo Costa, a Florida barrier island state park with with nine miles of beaches and thickly forested areas. For those who go, stopping at nearby Cabbage Key for lunch and a piece of their famous key lime pie is a must. For more information, visit www.northcaptiva.com.






Related Articles
Editor's Picks Articles
Top Ten Articles
Previous Features
Site Map





Content copyright © 2023 by Nancy Schretter. All rights reserved.
This content was written by Nancy Schretter. If you wish to use this content in any manner, you need written permission. Contact Nancy Schretter for details.