BeadTool Beading Software - Review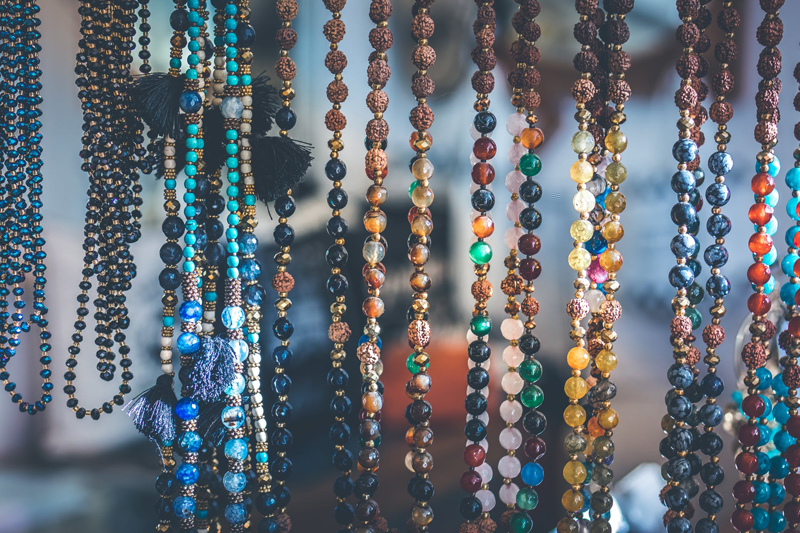 Christopher Litts designed an affordable piece of software for beaders
with a lot of great functions. I wasn't sure what I expecting, but it
did exceed my expectations. It's called
BeadTool
.
First I'll tell you the couple of things I wasn't completely entranced with since it's a very short list. It's a program designed for basically one type of beads, and you really do have to read the help files to figure a couple things out, and you need Windows XP or Windows 2000 to run it, which is why it took me so long to write this review. I liked Windows 98 and didn't upgrade until I had to.
Now for what I do like about it. The help file is very well organised and easy to use, the designer offers great support and upgrades it fairly frequently, once you figure out the resizing in it, converting images to bead patterns is incredibly easy. He offers a shareware version that has many of the features of the full version, so you can try it out, and if you like it, the price is so reasonable for bead software (under 20.00 dollars!!!) it's hard to not get it!
You can load a photograph, pick your columns and rows, and type of weave, loom, peyote, brick, or 2 drop peyote, pull the grid over the image and resize the grid using zoom, and the photo by right clicking while holding the shift key until you get it just how you want it, then press the assimlation button. It gives you a choice of bead colors, and how many colors total you want it in. The load picture works with any sort of image, you don't have to convert the image to a specific format to make it work.
I used this photo I took outside my house a couple winters ago.
First I wanted to try it in peyote, I picked peyote, 27 colors and then assimilated it.
I like it. Doesn't quite look like the trees, but that's because of the row and column count I used and the number of colors I wanted, so I decided I wanted to see what it looked like in 2 drop, rather then just changing the stitch type, which you can do, I cleared the grid, and assimlated it again.
That looks much more like the original photo doesn't it? I really like working in 2 drop, so this maybe the one I decide to bead.
So what does it look like in loom?
Love the effect of the sky with the purples.
Okay, so finally, let's try it in brick, I had to change the columns and rows obviously to make it fit my original photo a bit better.
Then there are all those colors. Most of the patterns I do only have a few colors in them and I can just bring them to my local beadstore and pick them out, but 27 different colors?
That's where the one bead type comes in. There is a complete palette of them, and when you export a pattern you have 2 choices, bmp or html. I will suggest if you export to html, first export the pattern to bmp,then export to html with a slightly different name. I did that with the first version of my pattern. Exporting to html can save a preview version of your pattern that's not quite as nice as the regular bmp version, but when you export to html you get a complete html text file for doing your pattern including bead color numbers and a word chart. You can see the word chart for that first pattern
here
. (it will open in a new window).
It won't replace graph paper for me, but you can definately expect to see more patterns made with it. Try it out. See if you like it. What it does,it does very well.
The evaluation copy will let you convert photos,but you can't print the patterns that are made that way, it will not let you save patterns and has a limited palette, however it does come with sample patterns, and you can print patterns with the evaluation copy. and if you are running the right sort of system for it, I do highly recommend it.
You Should Also Read:
Bead Tool Homepage


Related Articles
Editor's Picks Articles
Top Ten Articles
Previous Features
Site Map



Follow @shala%5Fbeads
Tweet





Content copyright © 2019 by Shala Kerrigan. All rights reserved.
This content was written by Shala Kerrigan. If you wish to use this content in any manner, you need written permission. Contact Shala Kerrigan for details.