Sleeping in a Hayloft – Only in Switzerland!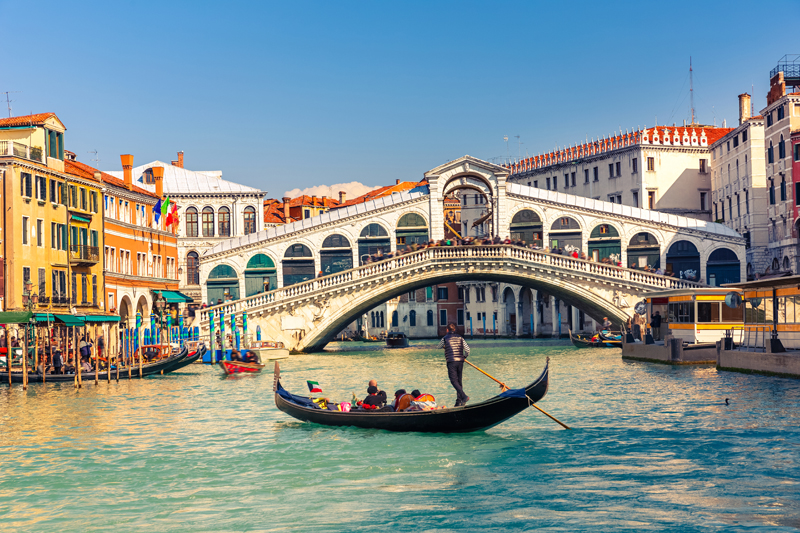 Luxury defined by a child may be quite different from an adult's vision of it. Kids tend to look through or past the usual luxuries – the expensive artisanal soaps, the three-room bath suite and the bed that needs a stepstool to ascend – and appreciate what's really cool. Like hay lofts.

Maybe I never quite grew up myself, but I often see travel through two sets of eyes – my adult ones and those of the 10-year-old with whom I share many of my travels. So when I arrived at Bruffhof, high on a mountainside in the Swiss Emmentaler region, I immediately saw it as Mary would – and regretted that she was not with me.

The 1834 farm perches on a hillside surrounded by grassy meadows so green and lush that they seemed almost unreal. Cows with big gentle eyes had watched our car with curiosity as it climbed the road, and I had the strange feeling that they grazed near the fence on purpose just to see the interesting animals that drove past. They would have liked Mary, as curious as they, her big eyes as wide as their own.

A cheerful couple greeted my small group and introduced themselves as Rita and Franz, as we climbed through their flower garden toward the big Alpine house. They welcomed us into a large room with tables and a small kitchen at one end. Would we like a cup of cider? Indeed I would. They poured me a cup as good as my own New Hampshire pressing, and asked if we'd like to see our room.

We followed them to another building – a large barn – and up the stairs to the hayloft. It smelled divine, and along each side bales of straw were strewn with sweet smelling hay.

"You're the only group here tonight," Rita told us, "So choose wherever you like. Here are sleeping bags and pillows. But perhaps," she suggested, "You'd like to look around the farm a bit while it's daylight."

This was the first night of our "Schlaf-im-stroh" adventure, the latest agritourism idea in the quirky Swiss repertoire of authentic travel experiences. Instead of featherbeds in traditional chalet-style rooms, farms in the Emmentaler and elsewhere in Switzerland now offer the equivalent of a hay-filled bunk room for a close-to-the-land farm vacation. Oh yes, Mary would have loved it.

It has everything to appeal to families – no worry about kids damaging the antique furniture, lots of healthy fresh air, animals to meet, a really cool experience and great stories for show-and-tell when school starts again. But it's equally good for a group like ours – all seasoned travelers looking for something closer to the heart of traditional Swiss country life.

Bruffhof is one of several farms that have turned their hay lofts into summer lodgings. Each is different. In some the cows moo quietly in the barn below; others like this one have transformed other barns just for guests. Some that are far from village centers – as Bruffhof is – serve hearty farmhouse dinners.

After drinking in the views from their hillside meadows and tour of the farm, which grows organic herbs for the famous Ricola herbal drops in addition to raising cattle, we assembled in the big common-room we'd first entered. One long table was set with a colorful tablecloth and we took places along it, appetites ravenous after a day cycling (OK, so they were electric bikes, but they still had to be pedaled) and playing Hornussen - farmer's golf – (that's a story for another day) in the fresh Alpine air.

Mary will like the dinner, too (notice how my mind has already switched to my next trip there, with the whole family), with lots of hearty, satisfying Swiss favorites and more of that delicious cider.

The best part is that when you stay and play and eat at an agritourism farm, you're helping preserve a way of life and a landscape. "Emmentaler doesn't live on tourism like some other regions" another farmer told me. For farmers this is a way to help support the life they already live "We are not building something new, we are using what we already have."

For your own family-friendly and budget-pleasing (only about $30 per person) sleep-in-hay experience in the Emmentaler, visit www.bruffhof.com; elsewhere in Switzerland visit www.abenteuer-stroh.ch.



You Should Also Read:
Vineyard walks in Switzerland
Swiss Luxury on Lake Lugano


Related Articles
Editor's Picks Articles
Top Ten Articles
Previous Features
Site Map





Content copyright © 2022 by Barbara Radcliffe Rogers. All rights reserved.
This content was written by Barbara Radcliffe Rogers. If you wish to use this content in any manner, you need written permission. Contact Barbara Radcliffe Rogers for details.