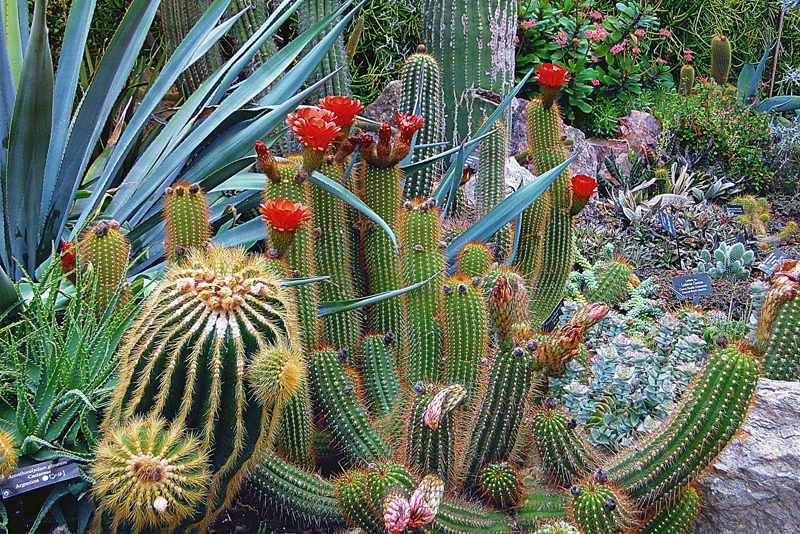 This begins a two part series on some of the most promising kalanchoes.

By and large, the most commonly grown kalanchoe is Kalanchoe blossfeldiana. This is typically sold as a flowering pot plant. Within the kalanchoe genus, there are any number of other kalanchoes that are worth growing. The group includes around 200 species. Let's take a look at just a few of them.

To my mind, one of the most unusual is Kalanchoe marginii. Its succulent foliage has red along the margins. The thing for which this kalanchoe is most noted is its bell-shaped or balloon-shaped blossoms. These waxy blooms are usually peach to orangish-red. It is a reliable bloomer. This usually occurs during the winter months.

Due to the pendant nature of the flowers, this kalanchoe is especially suitable for hanging baskets. Like most kalanchoes, this one has shiny, bright green foliage. It is very easy to grow. This species is well suited to partial shade. This tender plant can be grown outdoors only in zone 10. Elsewhere, it is best treated as an indoor plant.


Cup kalanchoe (Kalanchoe synsepala) is easy to recognize. As you can tell from its common name, this species is named for the leaves with upturned margins, thus forming a cup. Originally from Madagascar, this short-stemmed succulent has a rosette of toothed leaves that grow directly on the ground. They are usually less than ten in number. The light green foliage tends to have a reddish or purplish band of color along the edges. The cup kalanchoe has attractive rose-colored blooms on tall flower stalks.

Like the hen-and-chicks (Sempervivum), cup kalanchoe produces pups or offsets on long stalks. In this case, these pups are strangely suspended in mid-air on long strings from the leaf axils, mostly on the upper part of the plant. As you would with the hen-and-chicks, allow the offsets of cup kalanchoe to reach a decent size before you remove and pot them up. This species also produces plantlets from the roots.


The devil's backbone (Kalanchoe daigremontiana) is also originally from Madagascar. It is an erect, easy to grow plant. When it has ideal growing conditions, the devil's backbone can reach three feet tall. This vigorous plant is known for its soft, succulent, green leaves that have touches of brownish pink to purple color, particularly along the leaf margins and the undersides. Due to the scalloped leaf margins, these spots may remotely resemble backbones, thus the name.

Devil's backbone has grayish-purple blooms. This is one of three or so species that produce little plantlets along the margins of the leaves. The ones that do this are collectively called 'air plants.' Once these little plantlets fall and land on the soil, they can easily take root. The other species that do this include Kalanchoe pinnata and Kalanchoe tubliflora with the former being discussed below.



Air plant (Kalanchoe pinnata) is also sometimes called the goodluck leaf, miracle leaf, and floppers. This species is native to tropical Africa and other tropical regions. This erect plant can grow to over three feet tall. The scalloped, fleshy leaves have a leathery texture. These have tinges of red. The green blossoms have hints of violet. These are nodding and tubular in shape.


This site needs an editor - click to learn more!


Editor's Picks Articles
Top Ten Articles
Previous Features
Site Map





Content copyright © 2023 by Connie Krochmal . All rights reserved.
This content was written by Connie Krochmal . If you wish to use this content in any manner, you need written permission. Contact BellaOnline Administration for details.