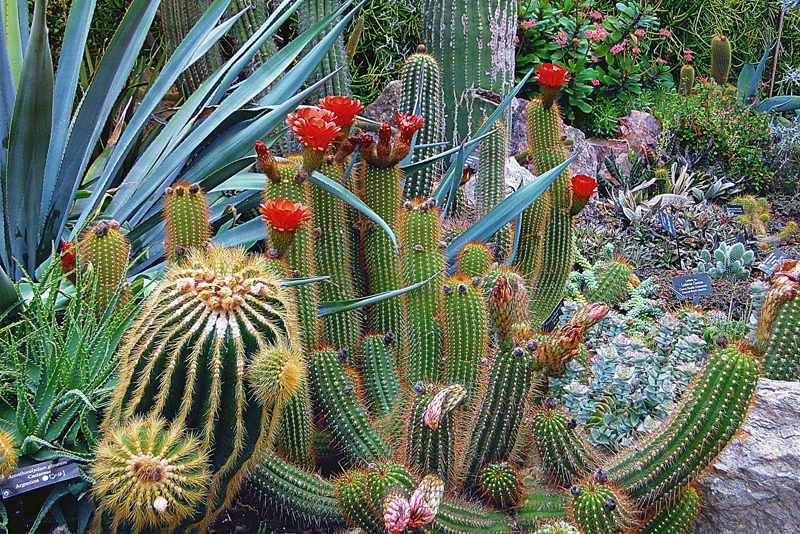 This is the final in a two-part series on kalanchoes.

Dwarf purple kalanchoe (Kalanchoe pumila) is native to Madagascar. Due to its small size, this neat plant is suitable for small gardens and container gardens. Dwarf purple kalanchoe has toothed foliage that is tightly packed together. Under good growing conditions in full sun, the leaves can turn purplish-red. Otherwise, they're dusted with a white bloom over their entire surface. The reddish-violet blossoms are pitcher shaped, and contain four petals.

Ice sculpture kalanchoe (Kalanchoe thrysiflora) is originally from South Africa. This species is noted for its very beautiful foliage. The blue-green leaves have a frosty appearance due to the fine white covering on the surface as they first emerge. Over time, the foliage will mature to a light green with hints of purplish-red along the margins. The foliage is up to three inches wide and twice as long. In addition, the plant stem can also look frosty. Ice sculpture kalanchoe is up to a foot tall. When it reaches maturity, this species produces gorgeous yellow blooms.

Ice sculpture kalanchoe can be grown in both partial shade and full sun. As with some of the other kalanchoes, this one produces pups around the base of the original plant.


Pen wiper kalanchoe (Kalanchoe marmorata) is a memorable plant. Native to Ethiopia, this stout, low growing plant is very bushy. It has thick stems that arise from the base. However, these are concealed by the rosettes of shoots that arise around the base of the plant. Under good growing conditions, pen wiper kalanchoe will ultimately form a huge clump. Its fleshy, scalloped foliage is bluish-green when young. As the leaves become older, they can turn pinkish and develop a blue coating. The mature foliage features characteristic blotches of purple on both sides.

Pen wiper kalanchoe produces white blooms. In cold climates, this could be grown in very large pots. Elsewhere, it is probably better to plant it outdoors in the garden.


Purple scallop kalanchoe (Kalanchoe fedtschenkoi) is considered a very attractive, desirable plant. Originally from Madagascar, this bushy plant assumes different growing habits. It can creep along the ground, or its wiry stems can be upright. The notched foliage is small and fleshy. Generally, they're shiny green with hints of purple and pink, especially along the margins. This plant is most noted for the fact that the leaves tend to grow at an angle to the stems—a rather unusual arrangement.

The nodding blossoms of purple scallops are produced on a leafy flower stalk. Tubular in shape, these flowers tend to be reddish-brown. There are various cultivars of this species, including ones with white margins on the foliage.


Velvet leaf (Kalanchoe beharensis) is also known as elephant ear. It is also called felt bush in reference to the short, felty hairs that cover both the stem and the underside of the foliage. The leaves are opposite, and arrow shaped. Their upper surface has a rusty appearance. The wavy foliage is crinkled. When grown in warm areas, velvet leaf can ultimately reach twelve feet in height. When treated as a house plant, it is more likely to be about one to 1½ feet tall. Velvet leaf can tolerate both partial shade and full sun. This plant produces attractive blooms. These open in clusters on a tall flower stalk. These urn-like blooms are yellow on the outside and purple inside.



This site needs an editor - click to learn more!


Editor's Picks Articles
Top Ten Articles
Previous Features
Site Map





Content copyright © 2023 by Connie Krochmal . All rights reserved.
This content was written by Connie Krochmal . If you wish to use this content in any manner, you need written permission. Contact BellaOnline Administration for details.