5 Mediterranean Cruise Tips For Families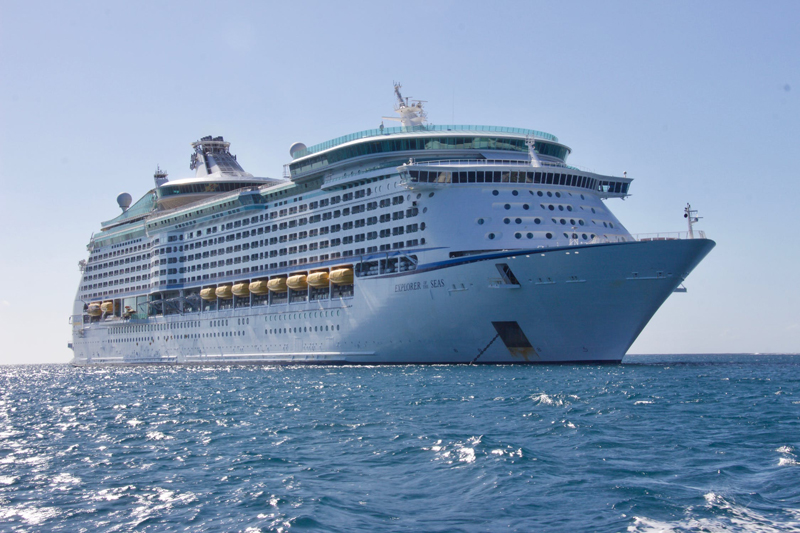 Thinking about a European family cruise this summer? Mediterranean cruise family vacations are generating lots of interest among family travelers. Here are five tips to help you plan a great European vacation for your family.

1. What should you consider when planning a family Mediterranean cruise?

First, know your kids. Honestly evaluate their ability to handle long days, significant time zone changes and getting up early - regardless of their age. Be aware of what their interests are and what's right for them. Based on those things, determine whether a Mediterranean cruise is right for your family. If so, plan your cruise around your family's interests, goals, and travel profile.

Second, get your expectations in line. It's important for parents to be aware that taking a Mediterranean cruise isn't the same as a family cruise in the Caribbean or Mexico. There's a 6-hour (or more) time difference. Many of the ports are over an hour away from the major cities or attractions you'll be visiting. That can make for some long days for kids and teens. Also remember that your family Med cruise experience isn't going to be a replay of that romantic cruise you took to Italy years ago. Your expectations need to be a different since there are kids involved.

Finally, pick the right time to visit. If you're cruising the Med, be aware that August is the prime vacation month in Europe. If you cruise during August, attractions are going to be at their most crowded and it could be scorching hot. Plan accordingly.

2. What's the best way to plan a family cruise to the Med?

Plan it together. Make sure the kids are involved and get everyone's input early in the process. It will help create buy-in and eliminate a lot of potential problems when you get on the ship.

Start by having a family get-together to focus on shared and individual interests. Do you have kids who are obsessed with history & gladiators, volcanos, pizza, gelato, art, mythology, beaches, shopping, and castles? Do you want your kids to learn about European history, languages and cultures? If so, a family cruise to the Med could be just the thing for your next vacation. Use your family's interests to drive your choice of itineraries and ports of call. Talk with a good cruise travel agent to get their suggestions.

If you have 'tweens and teens, discuss the potential pace of the cruise, organized tours, and what's important to them about the ship to get the lay of the land and see what they can handle. Match that against your expectations.

3. What are the best ports to embark/disembark from in the Mediterranean?

Look for ports that have great flight connections, good airfare rates, a wide variety of hotel options, and attractions that you want to spend lots of extra time exploring. This last point is important, because it's a huge plus for families to arrive at their embarkation city a day or two early before their cruise. Sure - it's more expensive, but it can save money and add to the enjoyment of your family's cruise. Here's why:

There's a 6-hour or more time difference between embarkation ports in the Mediterranean and airports in the U.S. and Canada. It takes a while for people to adjust to that, particularly kids and teens. If your kids are jet lagged throughout the first half of your cruise, it's not going to be particularly enjoyable and they're not going to get as much out of it.

Many people have flight connections getting to their embarkation port. These days, it's pretty common to have flight delays and cancellations. When this happens, you (and/or your luggage) can miss the ship. Allow at least one or two days for potential luggage delays.

Major sites in places like Rome, Venice and Barcelona are tough to cram into just one day. So, why not spend some extra time there and explore?

4. Do you have any shore excursion recommendations for families?

Don't cruise blind. Learn about your ports of call in advance and know what you want to do even before you get on the ship. Detailed information on ship-sponsored shore excursions is available on each cruise line's website. Guidebooks and sites such as Cruise Critic, TripAdvisor, CruiseRadio and others can be a huge help.

I am a fan of private car tours in cities like Rome, Naples, Florence and Athens. These tours are exceptional and allow families to do exactly what they want to do – when they want to do it. In addition, families can often experience far more than they could on a large group tour. Private tours are available through the cruise line, but they also can be arranged independently. We used RomeInLimo in Italy and Tours of Athens in Greece and both were outstanding. RomeInLimo catered to our family's needs and showed us more in each port of call than we could have ever seen through the cruise line or on our own. Of course, there are potential downsides to "going it on your own" - but these options worked really well for our family.

The most important thing for parents to remember about planning family shore excursions is: don't overdo it. Parents are paying a lot of money for the cruise, so there's a big temptation to try to pack everything into their cruise to get the most value and make sure their kids learn as much as possible. If you do that, however, your vacation can turn into something resembling a forced death march and you won't enjoy your cruise experience.

Talk things over with your kids and teens in advance and see what they want to do and what will cause a mutiny. Listen. Try to compromise and pick your battles wisely. The great thing about a cruise is that if you really want to do something and your kids really don't, they can stay and have fun on the ship. It's possible for everyone to get what they want, as long as there's some flexibility involved.

If you have "must-do" excursions, book them in advance before you get onto the ship. Popular tours sell out - sometimes well before the ship sails. Book ahead so you are not disappointed.

Even with all this planning, know your cancellation policies and re-visit things during the cruise. If someone is getting sick - or your kids are ready to have a meltdown, call the ball early and don't waste your money. Just stay flexible.

5. What are some money-saving tips for families who have booked a Med cruise?

Look for cost-saving private tours and book them in advance. We saved a bundle of money doing this and the experiences we had were fantastic.

If you're planning to stay overnight pre- or post-cruise, choose a hotel that includes breakfast. That way you won't be paying $6 for a cup of coffee.

If you'll be staying for more than three nights in a European city, consider renting an apartment or flat. These accommodations can save hundreds of dollars for families, since many European hotels don't have rooms that will sleep four or more people comfortably. Check sites such as VRBO, HomeAway Holiday Rentals, Great Rentals, and rental agencies.

Hop-on/hop-off buses can be a great way to see major cities less expensively. Just get the schedule and a sightseeing map and plan your day accordingly.

When you'll be touring all day, eat a big breakfast and dinner on the ship and have light snacks or split a pizza for lunch - they're huge!



Related Articles
Editor's Picks Articles
Top Ten Articles
Previous Features
Site Map





Content copyright © 2022 by Nancy Schretter. All rights reserved.
This content was written by Nancy Schretter. If you wish to use this content in any manner, you need written permission. Contact Nancy Schretter for details.