Taking An Alaska Cruisetour - To Denali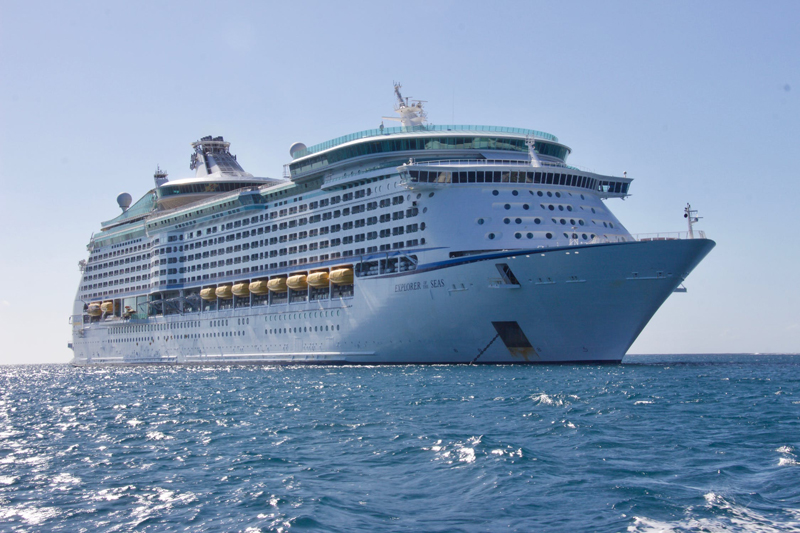 For many vacationers, a visit to Alaska would not be complete without a trip to Denali National Park - and we were no exception. The 4-mile high mountain native Alaskans call "The Great One" was fully visible during our entire rail trip from Fairbanks to Denali National Park. We made our journey aboard the McKinley Explorer, a string of luxurious two-tier rail cars topped with glass domes. The vast expanses of glass allowed us to fully appreciate the magnificent views, but even so, we found ourselves jumping out of our seats and running between cars to snap pictures of moose, trumpeter swans, and looming Mt. McKinley.

We wanted to see as much of Denali National Park as possible. Since we only had one full afternoon for exploring, we hopped aboard the green shuttle bus to Fish Creek. The day was quite clear and our group was rewarded with a magnificent view of Mt. McKinley at the Stoney Hill Overlook at milepost 62. The fall foliage and colors of Polychrome Pass were also extraordinary. During our long afternoon bus ride, we saw 6 bears, elk, moose, caribou, numerous Dall sheep, a wolf, a fox, a ptarmigan, and several golden eagles. According to our bus driver, that combination of sightings qualified our trip as a "Grand Slam." Snacks, sandwiches and drinks kept us alive on our 8-hour trip, as no food was provided. A kindly bus driver drove us from the Wilderness Access Center to the McKinley Chalet Resort to check in and we went to bed exhausted and happy.

The next morning, we loaded up our luggage, checked it at the Park, and went to visit the Denali sled dogs. We would have loved to have taken one of the exciting Denali flightseeing tours or Nenana river rafting trips, but this free sled dog demonstration offered by the National Park Service fit our budget perfectly. We went early to visit with the dogs and quickly fell in love with Blue's ice blue eyes and affectionate personality, Beluga's thick snowy coat and photogenic face, and the exuberant excitement of all the dogs in the kennel. After the sled dog demonstration, we had the opportunity to hold cuddly sled dog puppies and pose for pictures.

Too soon, we were on our way back to Anchorage and the end of our vacation. The McKinley Explorer railcars made the trip enjoyable and painless. After a relaxing lunch, clouds rolled in and we peacefully dozed off to sleep on our way back. Upon arriving in Anchorage, we returned to the Westmark for the final night of our trip.

On our last day in Alaska, we found ourselves missing the independence of our trusty rental car. After a quick breakfast at the Snow City Cafe, we snagged a great rental car rate, packed our bags, and headed out on the road again. We made a short visit to the Alaskan Native Heritage Center and then drove down Turnagain Arm one last time to the Anton Anderson Memorial Tunnel connecting Portage to Whittier. This unique 2.5 mile one-lane thruway, the result of a World War II railroad tunnel conversion, is the longest combined vehicle-railroad tunnel in North America. Traffic can only go one way at a time, but if you coordinate your arrival time with the posted tunnel schedule, your wait will be a short one.

On the other side of the tunnel, the tiny town of Whittier awaited us. There were no cruise ships docked that day, so we had the whole port practically to ourselves. As we ate our seafood lunch on the deck overlooking Prince William Sound, sunlight glinted off the water as the fisherman reeled in their catch. We felt completely removed from the rest of the world and reveled the peacefulness of our surroundings. After lunch, we took time wandering through the little shops and the marina before returning through the tunnel to Anchorage and our flight home.

That last day represented so much of what I enjoyed about Alaska. The unexpected discovery of something spectacular in the night sky or just around the bend, the spirit of independence inherent in our journey, the majestic and mind-numbing beauty of our surroundings, and the abundant wildlife that encircled us were important and integral parts of our trip. Looking back on our adventure, I'm always amazed that we managed to do so much on that vacation, to customize it and truly make it our own.

Sometimes, when I get homesick for Alaska, I find my way to the webcam at Talkeetna Alaskan Lodge and click on it to view the pictures. The top image shows the current weather, but I always scroll to the bottom for a view to my past - Denali in the fall, magnificent, wild and wonderful.


Related Articles
Editor's Picks Articles
Top Ten Articles
Previous Features
Site Map





Content copyright © 2021 by Nancy Schretter. All rights reserved.
This content was written by Nancy Schretter. If you wish to use this content in any manner, you need written permission. Contact Nancy Schretter for details.