Preparing Credit Cards for Travel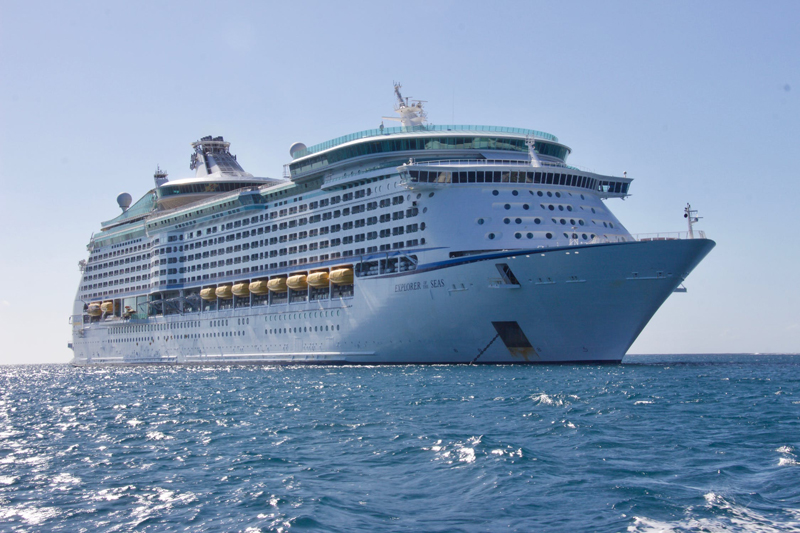 Credit cards can be one of the safest ways to pay for items while you are traveling. If you are counting on using credit cards for the bulk of your purchases on your cruise, there are a few things you should know. Here are some tips for making sure your credit cards are ready for travel.

First, call your credit card companies several days before departure to let them know that you'll be traveling, your dates of travel, and the destinations that you will be visiting. This is very important. Credit card companies monitor your charges and if anything out of the ordinary appears - such as your card number being used in international destinations in the Caribbean or Mexico - the credit card company will refuse the charges and put a lock on your account. Once this happens, you will not be able to use the card for purchases.

While you are on the phone registering your travel plans, check with your bank or credit card company to see if they impose any additional fees for using your cards internationally. If so, make a list of the charges for each card. This will help you to determine which card(s) to use while you're traveling.

By contacting the credit card companies in advance to make sure they are aware of your travel, you can help to ensure that your credit card will be available for use and your purchases will go through. This tip applies to ATM cards as well, as banks will block ATM cards being used internationally unless they have received prior notification. Some banks may require a personal visit to authorize ATM cards for overseas use, so make sure to check in advance. Also ask for an emergency number that you can use to contact your bank and credit card companies in case you have a problem while traveling.

Second, make sure you have a copy of your credit card numbers and contact information with you, just in case one or all of your cards are lost or stolen. Leave your list of credit card numbers in the safe in your room. If there's any problem with a lost or stolen card, consult your list and call the credit card company immediately to have your credit card blocked. If you are planning to bring along an ATM card on your cruise, make sure you have this information as well.

Third, check online to get information on credit card policies in the areas that you will be traveling. In some regions of the world, credit cards are only accepted at very large stores, hotels, and a limited number of restaurants. In some areas, it is quite customary to add a 5-10% surcharge on any items purchased with a credit card. You may also find that some cards, such as Visa or MasterCard, are accepted more readily than others. Sites with large forum areas, such as TripAdvisor.com, can be a good source of information on generally accepted credit card practices in the regions you'll be visiting. It's important to get this information in advance to ensure that you'll be bringing along enough cash and Travelers Checks for your trip, or plan on using the ship's ATM if one is available.

If you're planning to bring an ATM card along on your cruise, check on the safety and availability of ATM outlets in ports of call as well. Many travelers use ATM cards instead of Travelers Checks to obtain local currency while they are traveling. This is often an excellent idea, but there are some areas of the world where ATM outlets are scarce or using them is unadvisable. Check with your bank and experienced travelers in your destination and know before you go. Make sure to also inquire about ATM fees in the countries you'll be visiting. You may also wish to bring along a back up ATM card in case the one you're using gets demagnetized.

Credit card usage in Europe sometimes has its own special issues. There are some European outlets that only accept Chip-and-PIN cards. Contact your credit card company to see if your card will work in Europe and ask for any tips they might have. It's important to know your PIN, so request to have it sent to you if you've forgotten what it is.

It's important to take the right measures to ensure worry-free credit card use in advance of your cruise. Once you've taken all of these steps, relax and enjoy your trip. With the proper planning, it's likely to be smooth sailing the whole way.




Related Articles
Editor's Picks Articles
Top Ten Articles
Previous Features
Site Map





Content copyright © 2022 by Nancy Schretter. All rights reserved.
This content was written by Nancy Schretter. If you wish to use this content in any manner, you need written permission. Contact Nancy Schretter for details.