7 Tips For Your Baltic Cruise Vacation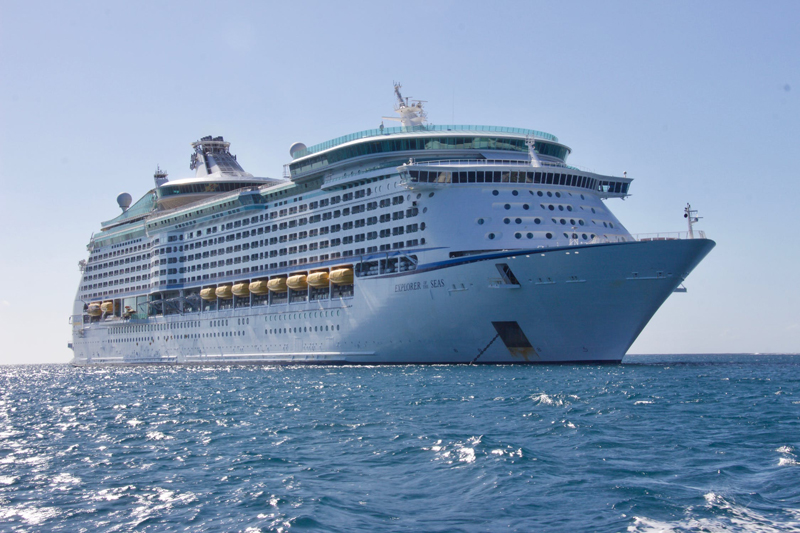 The Baltic is a treasure trove of history and culture. There are so many extraordinary cities to explore in this region, and a cruise is the easiest way to do it. Getting the most out of your trip requires some advance research and careful planning, however. Here are seven tips to help you plan a great Baltic cruise vacation:
1. Choose The Best Itinerary.
Baltic cruise itineraries can vary significantly in length and the amount of time spent in ports of call. Choose an itinerary that spends two full days in St. Petersburg. Staying in port overnight is a unique experience and there are too many top attractions to cram into one day. Cruising through the Swedish Archipelago is another superb Baltic cruise highlight, so look for itineraries that incorporate this scenic transit. In addition, make sure to carefully consider your embarkation point. Copenhagen is an excellent embarkation port for a Baltic cruise, since it is easily reached and is served by low cost airlines. In addition, Copenhagen has a wealth of historical spots and attractions to explore. Germany's port of Warnemunde is another good departure point for Baltic cruises. The city is easily accessible from Berlin, so vacationers often choose to fly into Berlin a few days early to fully experience all it has to offer.
2. Pick The Right Ship.
While ports of call are a key part of any Baltic cruise, so is your cruise ship. Selecting your perfect cruise environment will make a world of difference in vacation enjoyment, so research your vacation options wisely. Finding the right ship for a Baltic cruise is like shopping for a favorite pair of jeans. You have to find the right fit. It's important to take your time, do the research, and find the perfect match for you. Carefully consider your needs, interests and preferred traveling style as well as those of your family members. Then choose a cruise line and ship to match. A great cruise travel agent can help. Dining and entertainment can be an important part of the Baltic cruise experience, as are kids and teens programs for families. Norwegian Cruise Line excels in these areas, offering a wide variety of dining venues, lively bars and lounges, and Broadway-style shows and entertainment. There's something for everyone onboard Norwegian Cruise Line ships. The casual, relaxed nature of Norwegian ships makes it a great choice as well.
3. Get Ready For A Fast-Paced Trip.
Baltic cruises are generally highly port intensive, involving long days and lots of walking. This can make for a demanding trip. Get plenty of sleep in the weeks before your cruise in order to get the most out of the experience. Some travelers may need to build in some down time or a few slower-paced evenings on their cruise though, so be realistic about what you can handle. Several Baltic ports may be over an hour or more from the cities or attractions you'll be visiting, making for lengthy days. Choosing the right cruise line can help make the long days easier, though. For example, Norwegian Cruise Line's Freestyle Dining approach allows guests to easily enjoy meals at any time that's convenient for them. There are no set dining times or seating locations and the ships' wide variety of restaurant venues lets guests choose what they'd like to eat and how dressed up they want to be. Eliminating regimented schedules and structure is fantastic on a Baltic cruise. It's so much easier to just relax and go with the flow after enjoying a full day of memorable experiences.
4. Arrive A Day Or Two Early.
It's wise to arrive at your Baltic cruise embarkation port a day or two early to allow for time zone changes and possible flight issues. This involves the additional expense of a hotel room, but the peace of mind early arrival brings is often well worth the cost. Arriving in advance provides cushion time to guard against any weather or mechanical problems that could interfere with your flight. It also gives guests extra time to explore enchanting embarkation cities such as Copenhagen. In addition, there's a six hour (or more) time difference between U.S. cities and major Baltic ports of call, so it's smart to allow a bit of time to recover from jet lag.
5. Research And Book Tours In Advance.
Popular ship-sponsored tours often sell out well before departure. Research each of your Baltic ports of call before your cruise and review the shore excursions being offered by your cruise line. If there are several that will make or break your cruise experience, book them immediately. This is particularly important for tours in St. Petersburg and other popular ports of call. Check out message boards on sites such as Cruise Critic and TripAdvisor to get "been there-done that" reviews and uncover private tour operators who may offer appealing excursions, too. Research the dining and entertainment options available on your ship and make reservations before boarding your ship whenever possible. Popular shows and dining times at specialty restaurants can book up quickly.
6. Pack Wisely.
Check the weather forecast for each of your ports of call before departing, but understand that things can change. Weather in the Baltic region is often variable, so bring along clothes you can easily layer. In addition, pack rain gear and folding umbrellas in case of showers. Baltic cruise shore excursions generally involve a lot of walking, so bring comfortable shoes that can handle cobblestones and long flights of steps. If you're planning to buy new shoes for your trip, do so several months in advance and break them in for a relaxed fit. European countries have different voltage requirements and varying types of plugs for power outlets. If you're staying on land pre/post cruise, make sure to bring along the right type of power adaptor plugs. If you'll be doing a lot of touring, you might want to bring along a portable phone charger as well.
7. Enjoy Long Days And White Nights.
Since the Baltic region is so far north, daylight hours are extended significantly. This is a huge advantage for those who want to experience as much as possible on their cruise. If you're that type of traveler, stay up late and sleep when you're back at home. Get up at 4 a.m. to see the sunrise and watch your ship glide through the Swedish Archipelago on its way to Stockholm. Stay out late with your guide to stroll through the streets of St. Petersburg or take a boat cruise along the Neva River. The choice is yours. During a few weeks in late May and June, St. Petersburg visitors can enjoy White Nights when the sun never fully sets and the sky glows pearly white all evening. Bask in the glow – it's an unforgettable experience.
Many Baltic countries have their own currencies, so be prepared for multiple currency changes. Credit cards are generally accepted in most places, however. Make sure to bring credit cards that do not charge foreign transaction fees. American Express is not as widely accepted as Visa and MasterCard, so plan accordingly.
For more detailed information on Norwegian Cruise Line's Baltic cruise itineraries, visit their website at
www.ncl.com.


Related Articles
Editor's Picks Articles
Top Ten Articles
Previous Features
Site Map





Content copyright © 2023 by Nancy Schretter. All rights reserved.
This content was written by Nancy Schretter. If you wish to use this content in any manner, you need written permission. Contact Nancy Schretter for details.