Luxury Travel Deserves Luxury Titan Luggage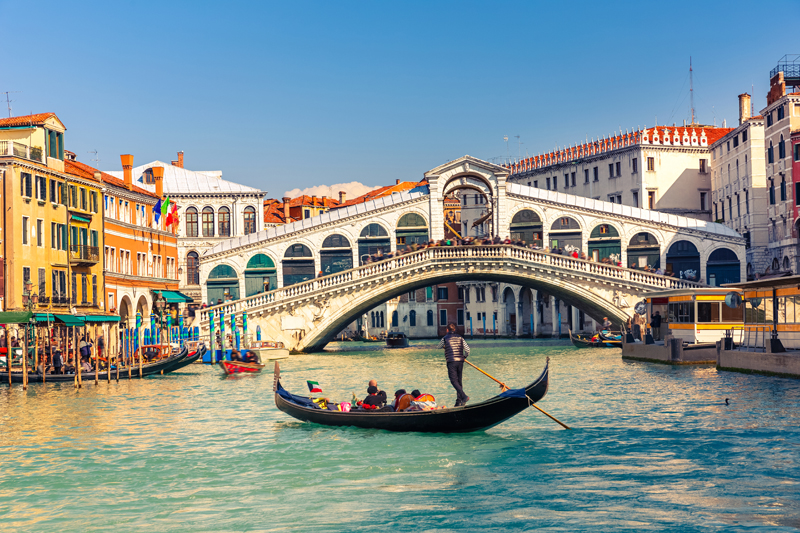 I have a new best friend to travel with – my Titan four-wheeled roll-on luggage. I never dreamed that having luggage with a backbone and four feet of its own could make so much difference in my travel life.

I was in search of new luggage. All relationships must come to an end, and the frayed corners of my beloved Timberland rolling 22-inch told me this relationship was nearing its final days. I wanted something a little smaller this time, hopefully that would meet the international carry-on limits.

I chose the 19-inch Titan 360 Four international carry-on, and when this smart-looking luggage arrived, I immediately liked the weight: 2 1/2 pounds lighter than its predecessor. But my first reaction was that a lot of space was wasted by the round corners and the housing for its four wheels and telescoping handle. Would it hold enough, three inches shorter and with those rounded corners? There was only one way to tell.

I packed it for a five-day trip to Brazil, plus a day of meetings in New York at the end. As I laid out what I would need for activities that ranged from swimming and boat trips to miles of city walking and business dinners at Recife's smart restaurants -- plus the New York outfit -- the stacks looked far bigger than the trim little suitcase sitting next to them.

The Titan zips open and lies flat, in two equal sections with crossing straps to secure contents. In addition, a zippered fabric panel completely encloses the top section. While this is handy to restrain small items, I thought it would take up space and make packing less flexible. But I later saw its value as I closed the top – no stray edges of clothing could escape to catch in the zipper.

The rounded corners and wheel/handle housing in the bottom were less of a challenge than I anticipated, too. Folded clothing has square corners, so I envisioned squishing these into blobs of wrinkles or wasting space at the ends. But I solved this by letting waistbands and shirt-tails (where wrinkles wouldn't matter) extend beyond the folded clothes to fill the curved end spaces.

The top, despite its smaller dimensions and rounded corners, held a lot – all my folding clothes, in fact. The bottom was trickier, but my bulky boat shoes (filled with undies and sox) just fit between the housing and the edges, and I used the center for my umbrella, hairbrush and other stray items. After all this, I still had room for my raincoat, an empty backpack and a portfolio of work-related papers. And there was room for me to pack my travel jacket if I didn't need it between cities in Brazil.

The Titan 360 Four 19-inch international carry-on held the following: 2 pairs jeans, 2 cotton skirts, 1 pair silk slacks, 5 short-sleeved knit shirts/sweaters, 3 silk blouses, a silk jacket, 2 long-sleeved cotton blouses, 1 dressy skirt, boat shoes, a small leather purse filled with toiletries, a round haibrush, clock, bathing suit, sleepwear, undies, raincoat, empty backpack and portfolio of paperwork. My laptop and accessories, camera, sandals, books, papers, bag of liquids and other small things went into my canvas briefcase.

The packing, of course, happened before I pulled the shiny new little Titan out of the car at the airport. That's when I fell in love with my new best travel friend.

It's all-direction wheels rolled it sidewise right alongside me, standing upright on its four wheels instead of being pulled behind me with its weight on my arm (or worse yet, nipping at my heels as I strode through an airport). Since Titan 360 luggage doesn't have to tilt to roll, my briefcase sat on top, firmly anchored to the handle. The luggage stood upright and stable even with the briefcase attached, so I never had to lug my laptop on my shoulder. No neck-aches for the whole trip. On board, I could still lift it into the overhead rack by myself.

Because it was right beside me and standing on its own "feet" as it rolled, I could propel it literally with one finger. I couldn't resist showing off a little, twirling it around as I stepped onto the escalator, nudging it with my foot to roll ahead of me alone as I retrieved my passport at the gate. It was like having a cute dog that did tricks.

Throughout the trip, total strangers asked what brand it was when they saw me guiding it along beside me in narrow spaces, on escalators, up airplane aisles and along rail platforms -- all without any drag factor. I felt like a walking advertisement.

When a capricious Brazilian airline clerk decided that I couldn't take it on board, even though it met the requirements, and it got tossed rudely onto the belt to disappear, its pebbly silver "Diamond Edition" surface emerged looking pristine. It may be light, but it's tough, and designed to withstand anything the gorillas can try on it. Its tiny combination lock opens with a TSA key.

Will I ever travel without it? Never – unless I go on a winter trip where I need bulky ski clothes, in which case I'll get one of its big brothers to check in, and wheel this one with me.

The luggage came with Titan's "No Matter What" lifetime warranty. If it is damaged, Titan will repair or replace it free. So this is one relationship that doesn't have to come to an end.



Related Articles
Editor's Picks Articles
Top Ten Articles
Previous Features
Site Map





Content copyright © 2022 by Barbara Radcliffe Rogers. All rights reserved.
This content was written by Barbara Radcliffe Rogers. If you wish to use this content in any manner, you need written permission. Contact Barbara Radcliffe Rogers for details.