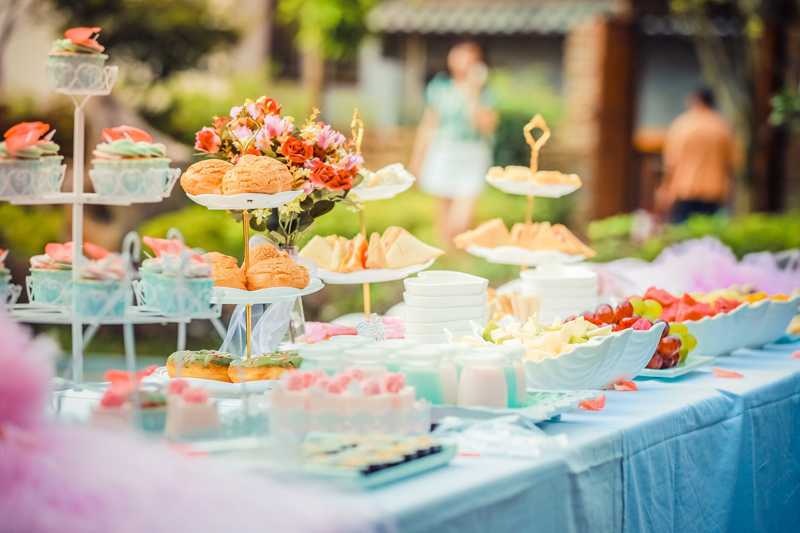 The Host:

Plan In Advance
Decide on the type of party you would like to host. Will your guests need to dress up or will it be an informal get-together in the backyard? If you are having a theme party, is there anything guests should know in advance? An organized party plan will help ease any party day stress.

Make Invitations Clear
Make sure your invitation is error free and clearly indicates the date, time, location and other details you want your guests to know. Remember to specify whether additional guests are welcomed or if children are invited. Be sure to ask guests to RSVP by a specific date on your invitation.

Stay Stress Free
As the host, you will be responsible for the "mechanics" of the party. If guests see you upset, it will definitely dampen the mood of the party. Stay calm and ask for help when you need it. Many guests are willing to help you relax and enjoy the party as well.

Keep Guests Entertained
Your guests should be happy and enjoying themselves. Remember to make your rounds and ask how they are doing. Be mindful of guests who are sitting alone and help to acquaint them with others. Make sure there is plenty to eat and drink, as this is important for any successful party.

Stay Positive and Appreciative
Hosting a party can be overwhelming, but with some preparation it will be successful. Remember to be polite and handle any mishaps with grace and humor. Thank guests who brought a dish to share, helped coordinate the party or brought a gift. Always thank guests as they leave and let them know you appreciated their presence.

The Guests:

RSVP
Give your host the courtesy of letting them know if you plan to attend. If you cannot attend, give the party host notice. If you have questions about bringing additional guests or party attire, be sure to ask for clarification.

Arrive On Time
When to arrive at a party varies from person to person. Generally speaking, most hosts expect guests to arrive on time or shortly after the party starts (no later than 20-30 minutes). Guests should not arrive early, as the host may be doing some last minute party preparations.

Participate and Volunteer
Volunteer to bring a special dish to share. Give a helping hand if your host needs it, to make the party run smoothly. If there are party games or music, participate enthusiastically and have a good time with other guests.

Don't Over Indulge
Be considerate and don't over eat, as this could leave less food for other guests. Also be sure to keep any consumption of alcoholic beverages moderate.

Thank Your Host
Hosting a party takes time and work. Be sure to thank your host and let them know you had a good time before leaving. If the event was more formal, you may consider sending a thank you card as well.


Related Articles
Editor's Picks Articles
Top Ten Articles
Previous Features
Site Map





Content copyright © 2021 by Shalia Hayes . All rights reserved.
This content was written by Shalia Hayes . If you wish to use this content in any manner, you need written permission. Contact Shalia Hayes for details.