Toraja Land – The Unique Funeral Ceremony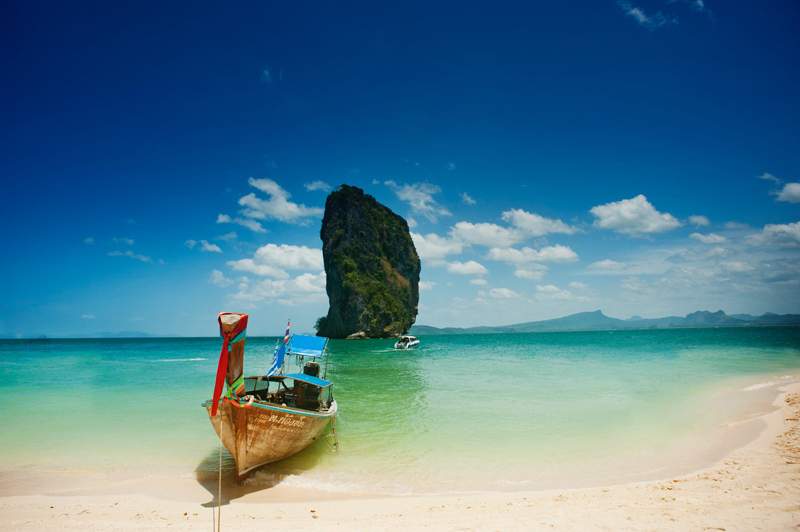 Toraja land or "Tana Toraja" is a highland region of Southern Sulawesi, Indonesia located about 300 km north of Makassar, the capital city. It is a region with stunning beauty surrounded by mountains and rich traditional culture.
The most famous is their elaborate funeral ceremonies that can take weeks in preparation and involve the entire villages. In Toraja society, most people are still practicing polytheistic animism which is Toraja's indigenous belief system although they are devoutly Christian. They believe that all natural physical bodies like animals, plants, and inorganic objects possess a spiritual soul. They observe that their ancestors live in another world, or personified in the natural elements, so offerings and prayers to the death are very important to maintain the harmony with the world of the spirits.

Death Ritual
As this ritual is so expensive yet important, after a person's death, the corpse is kept for several months or even years, to enable the relatives to save enough money to pay for the funeral ceremony which is called tomate. For the rich and noble person, the funeral feast is more expensive.
The deceased is wrapped in cloth, preserved by formalin and placed in a box before it is finally buried either in a small cave or inside a hollow tree, or even left opened in a bamboo frame hanging on a mountain cliff. So, they are not buried on the ground. Every few years they hold a ceremony called Ma 'Nene' when the corpses are removed from the boxes to be cleaned and re-wrapped. Damaged boxes are fixed or replaced.
The big funerals are usually held during dry season months of July and August. It usually lasts for a week, during which the ritual dance and buffalo fights are held, pigs and buffaloes are slaughtered to carry the soul of the death to the eternal life or puya.

Traditional Houses
Other most stunning feature in Toraja is its traditional houses called "Tongkonan. If you fly over Toraja land, you will see small villages with extensive and elaborately painted houses with boat-shape roofs scattered between the mountains and terraced rice paddies. The roofs used to be made of bamboo and other natural materials. The houses are intricately decorated with plants and animal images which reminiscent of everyday life. On the front of the Tongkonan is always decorated with buffalo head. The building of this kindred house is very laborious that involves the entire family clan and is used for family purposes.

Where To Stay
If you are interested in visiting Toraja land there are many hotels available but only a few have their own websites like The Toraja Heritage Hotel and the Toraja Prince Hotel which are three star hotels located in Rantepao. Or you can book the hotel reservations through travel agents. Although you can visit the famous sites and funerals on your own but it is recommended that you hire a local guide for about Rp. 300.000 or US$ 30 a day as he can provide a lot of information about the customs and local practices. You can also ask the tourist information at Tora Tora Primitive Art Gallery on the main street of Rantepao.



Related Articles
Editor's Picks Articles
Top Ten Articles
Previous Features
Site Map





Content copyright © 2022 by Hanny Suriadi. All rights reserved.
This content was written by Hanny Suriadi. If you wish to use this content in any manner, you need written permission. Contact Hanny Suriadi for details.