Weathering the Dog Days of Summer-Part II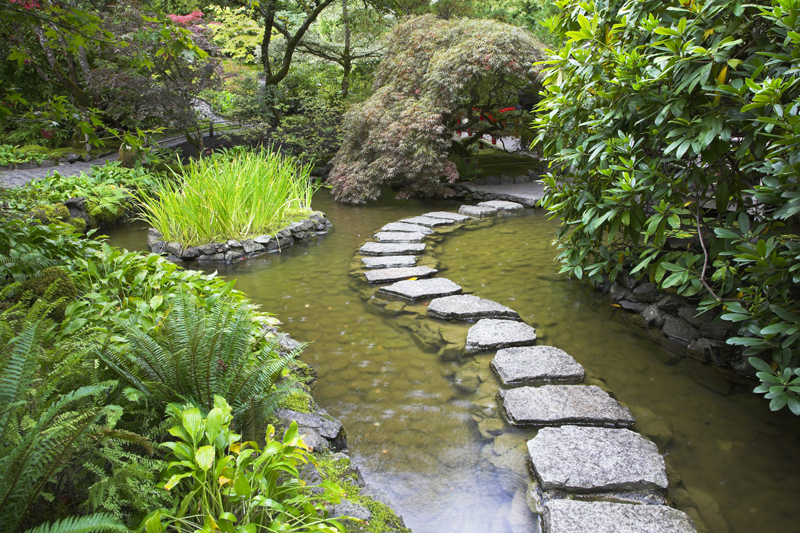 This is the final article in a two-part series on weathering the dog days of summer.

By making those Christmas gifts now, you'll avoid all the hustle and bustle of holiday shopping. People prefer handmade gifts any day. In 2005, Four Corners Designs has released 14 new patterns, many of which make suitable gifts. All of these projects feature step-by-step, illustrated instructions, full-size pattern pieces, and a list of materials. For the young and young at heart, "Bunnies & Bows" features patterns for five different kinds and sizes of bunnies decorated with bows, bowties and embroidery along with a bowtie quilt.

Four Corners also released "The Road Home" by popular designer Kathy Schmitz. This easy to make center medallion landscape quilt has embroidered accents and traditional patchwork around the edges. This design is so exquisite it is sure to become a family favorite. For that patriot on your gift list, Schmitz also designed "July Freedom," a seasonal wall quilt. This miniature wall hanging will take no time to complete for it is only one by two feet. It depicts a banner with an eagle and the words 'let freedom ring' on a light blue background and triangles with star-studded prints. Schmitz's other seasonal wall quilt designs include "August Sun," "September Wreath," "October Jack," "November Bounty," and "December Nick."

Create garden-inspired beadwork for jewelry, clothing, home décor, embroidery, and other items as holiday gifts. In September, Interweave Press will release its exciting new title, "The Beaded Garden." This is the only title that shows how to use needle and thread rather than florist wire. This revolutionary book is by Diane Fitzgerald, the Bead Diva, who has previously written eight books on beading. With step-by-step illustrated instructions, the author shows how to create all the individual flower parts for over 15 kinds of blooms. All of these designs can be used for various purposes, including everything from shoes and hats to picture frames.

Nothing energizes us as much as keeping in touch with loved ones, and I'm not talking about email. Despite the prevalence of electronic media, people appreciate cards and letters more than ever. You'll be thrilled with the new garden-related cards and stationery items published by Galison. Write in style with Galison's "Austin Flowers Write Away Stationery Set," which depicts all kinds of daisies. It features 20 stationery sheets along with matching envelopes and colorful daisy seals. Gardeners will especially love the new "Vintage Florals Portfolio Notes" set, which comes in a handy folding box. This contains a dozen cards and envelopes showing four different floral subjects.

Galison also released another of its Kim Parker designs in a premium quality, magnetic Keep It Box. Even when the cards are gone, you will treasure this box. The "Kim Parker Orange Dahlias Keep it Box" holds 20 note cards showing four different subjects and 21 envelopes. There are many ways to say thank you, but for many occasions a proper thank-you card is just the thing. Galison released "Coventry Florals Thank You Cards" set. This contains a dozen cards and a baker's dozen of the envelopes. These colorful items are fun to use.

Looking ahead to Christmas, Galison has some of the most beautiful fine art holiday cards around. Recently, they released several kinds of their flip top note sets in holiday inspired colors, including "Holiday Argyle," and "Holiday Confetti." These sturdy, handy boxes contain 12 trifold social notecards and 13 envelopes.

When it seems too hot in the kitchen to cook, the answer may be as something simple as edible pockets. Now, there's a new cookbook on this dish. The revised version of "Edible Pockets for Every Meal" by Donna Rathmell German is part of the Nitty Gritty Cookbook series from Bristol Publishing. These are just perfect for hot weather because most can be made ahead of time. From breakfast to main dishes, German provides recipes for all sorts of things from Cornish pasties and empanadas to knishes, and calzones. This no-nonsense guide will help you to choose appropriate wrappers, doughs, and fillings.

When it's too hot in the kitchen, head out to the woods with a copy of "Chef in Your Backpack-Gourmet Cooking in the Great Outdoors" by Nicole Bassett from Arsenal Pulp Press. This guide is based on the author's experience hiking the New World, Europe, Asia, and Australia. There are over a hundred recipes conveniently organized by meal, including snacks. There is a list of ingredients, directions on how to assemble this at home, and how to prepare it at the camp. In the introduction, Bassett provides detailed information on how to prepare for your trip, how and what to pack, and earth-friendly measures to adopt when you are outdoors.

Grilling outdoors is a great way to cook during hot spells. The long-standing tradition of tailgate parties has spread like wildfire. This gives families a chance to get out of the house and have some fun. Tailgating is by no means limited to football games any more. Now there's a wonderful guide to tailgating. "The Tailgater's Cookbook" by David Joachim was released by Broadway Books. This features nearly a hundred award winning recipes that include dishes for the grill as well as hot and cold accompaniments. In addition, the author includes wonderful cold dishes for hot evenings. In the introduction, he provides all the details that novice cooks will need to succeed.




Related Articles
Editor's Picks Articles
Top Ten Articles
Previous Features
Site Map





Content copyright © 2023 by Connie Krochmal. All rights reserved.
This content was written by Connie Krochmal. If you wish to use this content in any manner, you need written permission. Contact Connie Krochmal for details.