How To Throw Great Kids Birthday Parties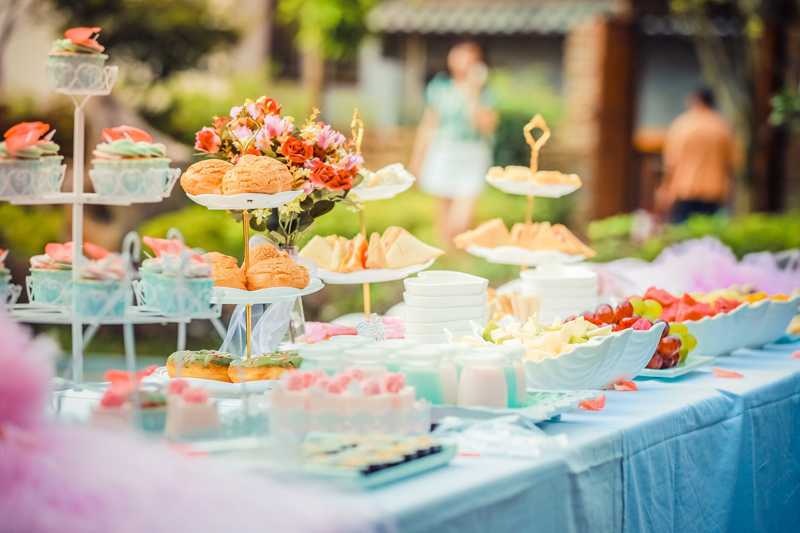 For most kids, the celebration of their birthday is a milestone by which they mark the rest of the year - "Snow comes after my birthday", or "School starts just before my birthday." It is a very important day and it should be celebrated in a very special way.

For some parents, the thought of throwing kids birthday parties is a stressful one. But it doesn't have to be. Kids birthday parties should be fun for everyone - even parents. Here are some excellent tips to help you plan, prepare and participate in your child's next big bash!

Let Your Child Help Plan The Party

Allow your child to weigh in with his opinions and thoughts about the party. After all, it is his party! Kids as young as two are often able to offer suggestions when asked for their ideas. They may suggest their favorite TV character, book or activity and it helps you start to develop theme ideas. Ask older siblings for their ideas as well to get the whole family involved in the party planning.

Keep Your Expectations Realistic

When planning kids birthday parties it is easy to go a little overboard. Try to remember that it is a kids party and the idea is to let the kids be kids and just have fun. Don't worry if a game flops or the cake isn't perfect. Kids don't need perfection. They just need to see that you tried to make their special day the best you possibly could.

Make it Personal

For kids birthday parties, the number one thing I can suggest is to add as many personal touches as you can. Use your creativity and imagination to make or create invitations, decorations, food and even gifts and favors. Your guests will appreciate the extra thought and effort that went into the party and your child will too.

Take Part in the Party

You have cooked the food, baked the cake and planned the games. Now you need to have some fun and take an active part in the party. It is an important day for your child of course, but it is for you as well. Your child would much rather see you hunting for goodies in a scavenger hunt, then running yourself ragged serving guests. Be a sport and have some fun with your child!

Don't Forget Siblings

With all of the excitement of planning a party, it is easy to forget to include siblings. Let them help with as much of the party planning and preparations as possible. On the big day, give them special jobs to do like collecting gifts, organizing a game or helping you greet guests. Have older siblings invite a friend over to help them enjoy the day.

It's Not A Competition

Kids birthday parties are not about who can throw the biggest, most elaborate party on the block! In fact, sometimes a party that is over-the-top, especially for older children, can have a very negative effect. Keep it simple, special and age appropriate.

Get out Your Camera!

Take a ton of pictures whenever you throw or attend kids birthday parties. These are amazing memories that both you and your child will cherish. Make a special album or scrapbook of the party or use digital photos to send thank you cards or souvenirs to guests after the party.

With a little planning, a lot of careful thought and tons of love, you can create an extra special party that your child will always remember. Here are few great kids party planning books that will help you year after year.




Related Articles
Editor's Picks Articles
Top Ten Articles
Previous Features
Site Map





Content copyright © 2023 by Kelly Patey. All rights reserved.
This content was written by Kelly Patey. If you wish to use this content in any manner, you need written permission. Contact Shalia Hayes for details.