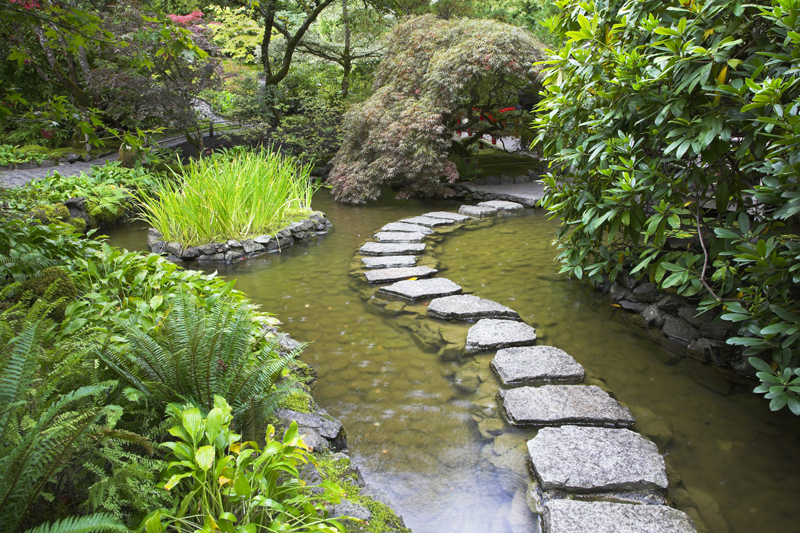 Winter gardens need not be boring. By choosing carefully, we can often find plants that even bloom during the colder months. That is the case with the winter-blooming heaths. Among these are Cornish heath and winter heath.

Cornish heath

A relative of the azalea and rhododendron, the winter heath is also known as wandering heath in reference to the long, freely creeping, arching stems.

Native to Europe and the British Isles, Cornish heath is a dwarf, mounding evergreen shrub that reaches 1½ to two feet in height. Often, it is 2½ to 3½ feet wide. Cornish heath has a medium to quick growth rate, and is similar to winter heath. The main difference is that this one blooms early, from September through November.

The very tiny, needle-like leaves are in clusters of five or so. They are only ¼ to ½ inch long. These will be silver underneath, and pale to dark green above. They're lance-shaped.

Cornish heath has small, tubular blooms that are densely packed together. Depending on the cultivar, these may be red, pink, or white. They tend to be very showy.

This plant does best in a well drained, acidic soil that is rich in peat. It is less tolerant of alkaline conditions. Cornish heath prefers full sun to partial shade. It can be damaged by drought and winter winds. This species will definitely need a winter mulch.

Cornish heath is considered winter hardy in zones five through eight. This is propagated from cuttings.

Of the different cultivars, the following are recommended.
'Alba' is two feet tall, and has white flowers.
'Brick Glow' has rose colored flowers
'Diana A. Hookstone' has dark pink blooms.
'Lyonnesse' is two feet tall, and has white blooms with touches of brown.
'Mrs. D.F. Maxwell' is about 15 inches in height. Only 1¼ to two feet tall, it has delicate pink blooms in long clusters.
'Pyrennes Pink' is 1¼ feet tall and two feet wide. Its blooms are medium pink.
'St. Keverne' is 1¼ to 1½ feet in height. Its flowers range from pale pink to lilac-pink.
'Valerie Prodley' has golden-yellow foliage and white flowers.

Winter heath

By far the hardiest of the heaths, this blooms from November through April even with heavy snows. A low growing evergreen, this is used for ground covers. It can eventually reach 1½ feet in height. As a young plant, it has an upright shape, but over time matures to form a mat 2½ feet wide. This vigorous plant has a medium to fast growth rate.

Its gray-green stems are so heavily covered with leaves closely clustered together that they conceal the stems. Looking very much like needles, the narrow, short leaves are only ½ inch in length. These are lance-shaped. During most of the growing season, these are pale to deep greenish-purple. These tend to turn darker during the winter months. However, some cultivars do have foliage in various other colors.

Bell shaped, the winter heath blooms open singly on the stem. They are so close together that they appear as a mass. Normally the blooms are white, pink, or red. But this can vary from one cultivar to another.

Native to Europe, the winter heath is winter hardy in zones 5 through 8. It does best where summers aren't too hot, and can survive cold temperatures to zone five provided it gets adequate protection from wind burn and a good blanket of snow.

Winter heath is not quite as exacting as some heaths when it comes to pH. So long as the soil is well drained, it will tolerate very slightly alkaline as well as acid ones. Ideal conditions are considered to be neutral to acid. During periods of drought, this plant will need watered.

Protect it during the winter with mulch.

Winter heath prefers partial shade. In deep shade, it will not bloom as well. Provided the soil is kept moist, it can tolerate some full sun.

Cultivars include the following.
'Ann Sparks' has carmine blooms. Its leaves are yellow to orange.
'Aurea' has gold leaves and pink blooms.
'December Red' has dark pink blooms.
'James Backhouse' has light pink blooms.
'King George' has bright red blooms that open over a particularly long period.
'Myretown Ruby' has dark purple-pink blooms.
'Pink Spangles' has reddish-pink blooms.
'Queen Mary' has purplish-pink flowers.
'Ruby Glow' ruby-pink flowers over a very long period.
'Springwood White' has a spreading growth habit. It has white flowers that are creamy in bud.
'Springwood Pink' has a spreading growth habit. This features pink blooms.
'Stantler' has dark pink flowers.
'Westwood Yellow' has pink blossoms and yellow leaves.
'Winter Beauty' has deep pink flowers.
'Vivellii' or Urnville has dark green leaves that turn bronze in the winter. Especially floriferous, this has dark red blooms.



Editor's Picks Articles
Top Ten Articles
Previous Features
Site Map





Content copyright © 2021 by Connie Krochmal. All rights reserved.
This content was written by Connie Krochmal. If you wish to use this content in any manner, you need written permission. Contact Connie Krochmal for details.