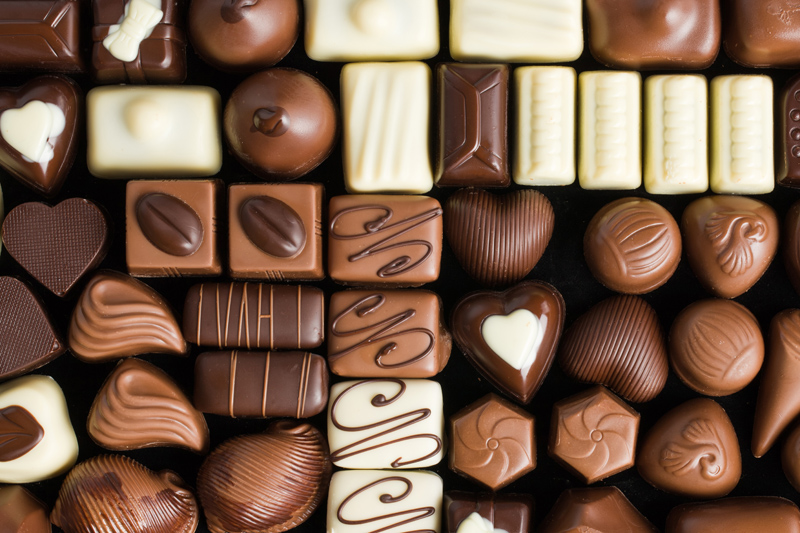 There are so many useful gadgets for cooking and baking that are available. I try to keep my purchases of baking tools to a minimum due to space and cost. Below is a list of my favorite tools for baking and chocolate.

1. Nonstick rolling pin. Replace your old wood rolling pin with a new nonstick version. These are dishwasher safe and come in all different colors.

2. Candy thermometer. Candy thermometers are necessary when making toffee or caramel. In addition, you can use this thermometer to get the right temperature when baking with yeast.

3. Stand mixer. A stand mixer can be a pricey small appliance. A good stand mixer can cost between $200-$400 depending on the size and brand. These are great for kneading dough or when mixing batter for a long period of time.

4. Silicone baking sheet. Swap wax or parchment paper for silicone baking sheets. Cookies do not stick and come easily off the mats. They are dishwasher safe and can be rolled up for easy storing.

5. Measuring spoons and cups. These are baking utensils that everyone has. Why not replace your boring measuring spoons with fancy spoons? Measuring spoons are now available in the shapes of flowers, hearts and many more shapes. I have a set of measuring cups that look like the Russian nesting dolls.

6. Decorating tips. Decorating tips can be added to the end of a pastry bag or if in a jam you can slide them into the tip of a plastic food storage bag. Use fun tips to create designs with frosting and whipped creams.

7. Silicone pastry brush. Even when a pastry brush promises to contain bristles that do not fall out I find this is never the case. Take the worry out of removing a bristle from your dessert and use silicone pastry brushes instead.

8. Cookie scoop. Your cookies will remain uniform in size when using a cookie scoop. A cookie scoop is also great for shaping truffles.

9. A set of dipping tools. Chocolate dipped fruits and cookies satisfy every sweet tooth and are so easy to make.

10. Fondue set. These range from $20 to $100 or more. You do not need to spend a lot on a fondue set. Fondue allows your guests to dip their own treats in melted chocolate. This will be the easiest dessert option when having friends over. Allowing your guests to dip their own sweets also makes it interactive.

Enjoy and sweeten the soul with chocolate!



Related Articles
Editor's Picks Articles
Top Ten Articles
Previous Features
Site Map





Content copyright © 2022 by Michelle Matile. All rights reserved.
This content was written by Michelle Matile. If you wish to use this content in any manner, you need written permission. Contact Brandii Lacey for details.