Guest Author - Brenda Potter Reynolds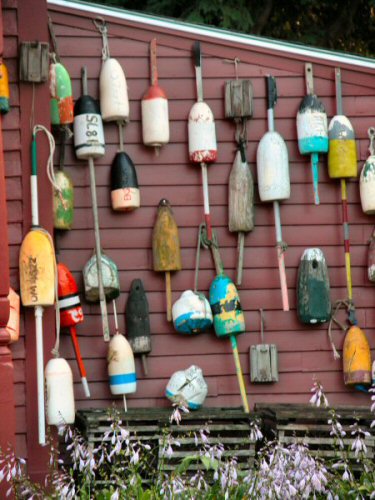 This is one of my favorite photos. It was taken near Salem, Massachusetts.
But What Is It?
Can anyone tell me what the things hanging on the side of house are called?
Email me
your answer and I'll post it here along with your name (unless you don't want me to).
Update:
We have an answer! George of Meredith, NH wrote to say that "those things" are lobster buoys, used to mark lobster traps.
Thank you, George!