Thai Foods - Exotic and Delicious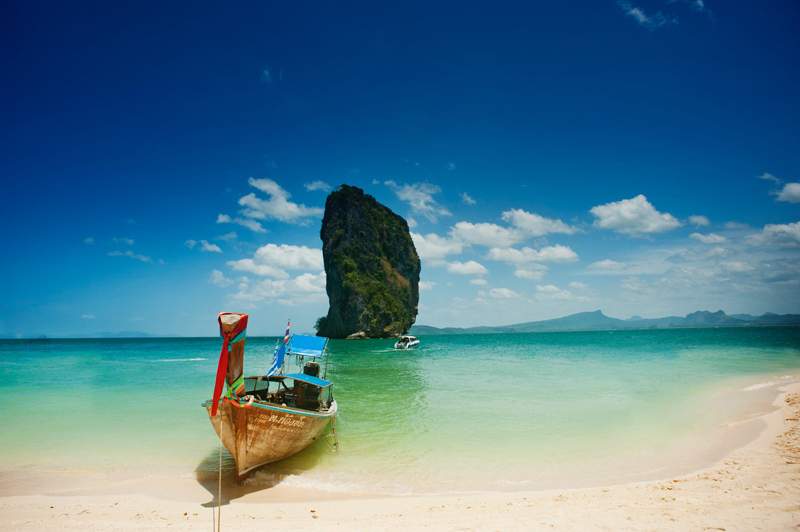 When you visit Thailand, one of the most favorite targets among tourists is to taste the delicious Thai food from its original place. Since 1960 onward, Thai cuisine has become famous worldwide and numerous Thai restaurants soared up in many countries. So, while in Thailand visitors never miss out to try some authentic Thai foods from appetizers and soups to main course dishes and desserts. What makes Thai food so popular among food lovers?

Ingredients and sauces

Thai food uses a wide variety of spices, herbs and leaves hardly found in the West. As with other Southeast Asian cuisines, Thai cooking put emphasis on blending some fresh herbs and spices like cilantro, lemongrass, ginger, tamarinds, turmeric, garlic, kaffir lime leaves, soy beans, shallots, basils, mint and of course chilies. Thai food is known for its balance of four tantalizing tastes: spicy, sour, sweet and hot. One of the main ingredients in Thai dishes is fish sauce which is made of fermented fish called nam pla, a very strong aromatic and salty sauce. Other soy sauces which are used are similar with Chinese origin, like light soy sauce, oyster sauce, or fermented soy beans. They are used very often in vegetable and meat stir-fries.

Rice and Noodles

Like other Asian cuisines, rice is a main dish of Thai cuisine. Jasmine rice, an aromatic long-grained rice and indigenous rice to Thailand grows in abundance in the countryside. Steamed and sticky rice is always served together with other dishes like soups, curries, and stir-fries. Noodles are also popular but they are usually served as a single dish, like the stir-fried noodle phat thai or in the form of a noodle soup.

Desserts and Drinks

Usually most Thai meals close with some desserts and fresh fruits. Some sweet snacks will be served as desserts after lunch or dinner. If you still have space, it's worth trying some traditional Thai desserts which are attractive to see and taste! The assortment of unique and exotic tropical fruits is customarily served after a meal. Many of the fruits may not be available in Western countries like jackfruits, rambutans (kind of lychees), mangosteen, and durian, the prickly tropical fruit containing creamy pulp with strong fetid smell but very delicious flavor.

However, if you prefer to have some drinks, you can satisfy your dessert with one of these Thai drinks: Mango Passion Cocktail, Thai Iced Tea, Mango-Coconut Bubble Tea or Thai Iced Coffee. You will love these exotic tropical drinks and it's perfect to make your meal special. So Enjoy!



Related Articles
Editor's Picks Articles
Top Ten Articles
Previous Features
Site Map





Content copyright © 2023 by Hanny Suriadi. All rights reserved.
This content was written by Hanny Suriadi. If you wish to use this content in any manner, you need written permission. Contact Hanny Suriadi for details.