Jungle Cacti for Indoor Plants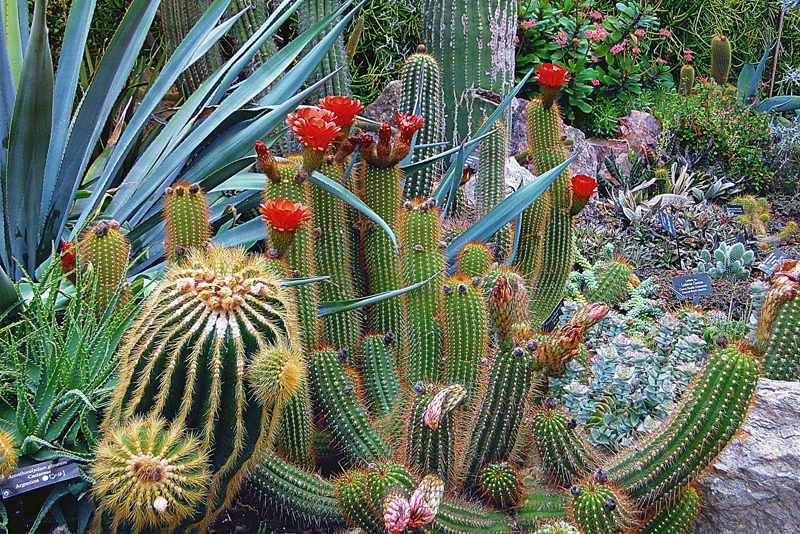 So far as houseplants are concerned, the jungle cacti are tops. Here are a few that are commonly grown indoors.


Christmas cactus and Thanksgiving cactus (Schlumbergera spp. and hybrids)

Originally native to tropical jungles, there are various hybrids and cultivars available. These have orchid-like flowers in various colors.

Like most jungle cacti, these need a well-drained but rich soil. They prefer indirect sun during the summer months. During the winter, mine tolerate some direct morning sun. Keep fairly moist most of the time. But, reduce water and fertilizer during their rest periods.

Most of these bloom during the fall and winter months.

The shrimp cactus (Schlumbergera russelliana) is a related species that is native to Brazil. This one blooms during the spring.


Mistletoe cactus (Rhipsalis spp.)

With very slender forking stems that cascade, these are thin and almost pencil-like. They are quite unusual for a cactus. They're originally native to the tropical areas of the New World.

Mistletoe cacti are excellent for displaying in hanging baskets. Almost foolproof, these are very easy to grow. Though they will tolerate some sun, they prefer indirect light since in their native habitats they grow on tree trunks.

They need a fairly rich, well drained soil. Keep this reasonably moist, but allow the top of the soil to become slightly dry between watering.

There are any number of species and cultivars available. Under good growing conditions, these can produce stunning flowers. Mine don't bloom as well as they should because they would like a warmer temperature during the winter months.

Among the species are red mistletoe, chain cactus, and lumpy mistletoe cactus, all of which are native to Brazil. Coral cactus, another species, is native to South America.


Orchid cactus (Ephiphyllum spp.)

The orchid cactus is native to tropical regions of the New World. In addition to the species that are found in nature, many fine hybrids are also available.

With their trailing pendulous stems, they can be grown in hanging baskets. These plants also respond well when they're provided with a trellis or some form of support.

They have bright green, flat stems that are mostly spineless. The orchid cacti are best known for their flamboyant, glistening blossoms. These can be nearly ten inches in diameter. Depending on the species or type being grown, the colors range from deep pink to purple or white.

Being jungle plants from the tropics, they like a richer soil than desert cacti. But, this does need to be well drained.

So far as light is concerned, they mostly need indirect sun. But, a little filtered morning sun is alright. They're accustomed to growing on tree trunks in the tropics. These need a high humidity.

During the winter months, cut back on the watering and fertilizer. They can also tolerate a slightly cooler temperature during their resting period.


Queen-of-the-night (Selenicereus spp.)

A night blooming cereus, these are native to Central America, and other areas of the New World tropics, particularly Central America, Mexico, and the Caribbean. These plants have slender, climbing trailing stems. Mostly spineless, these are angled. Queen-of-the-night cacti are most noted for their beautifully scented nocturnal blooms, which can be over a foot in diameter. For the most part, these are white or light colored, which helps to attract night-flying pollinators.

As house plants, these do better if they're provided with a trellis or other support. When they are actively growing, keep them well watered. These prefer warm, humid conditions and bright light. They prefer a richer soil as well.

This site needs an editor - click to learn more!


Related Articles
Editor's Picks Articles
Top Ten Articles
Previous Features
Site Map





Content copyright © 2022 by Connie Krochmal . All rights reserved.
This content was written by Connie Krochmal . If you wish to use this content in any manner, you need written permission. Contact BellaOnline Administration for details.