Such a Girl, Such a Novel!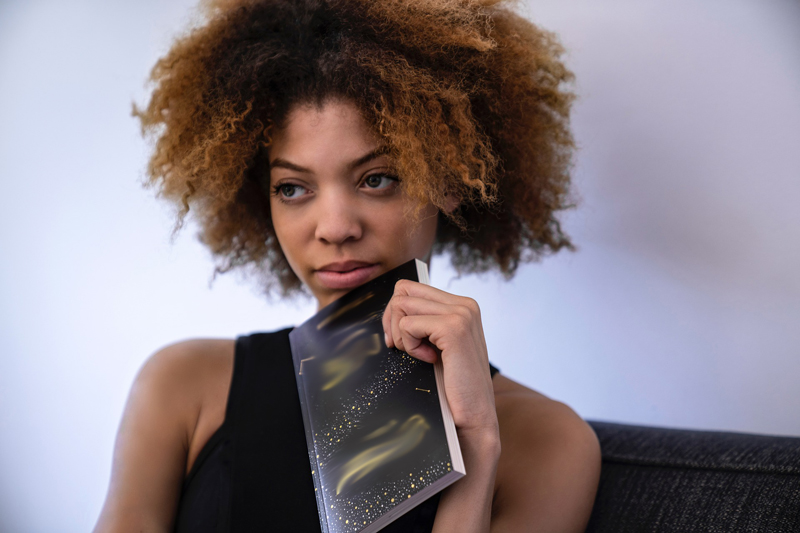 The cover proclaims it "a witty, fast-paced novel about lost love and the possibilities of what can happen further down the road" – a quote from novelist Zane. Despite my hesitation at an endorsement from Zane, I was pretty curious about Such a Girl, Karen Siplin's second novel. In fact, Zane's endorsement was right on the mark, but I can't understand Such a Girl as Kendall Stark.

Kendall Stark is the lovely, underachieving heroine of the novel. Kendall is a telephone operator at a very high-end hotel in New York City, where she barely gets along with most of her coworkers, except for the cute married coworker that she sleeps with from time to time. Well, a lot of the time. She's single, in debt, and lives with a roommate who is also an old college friend. Then a blast from the past walks into her life – the love of her college life, Jack Sullivan. The twist: Kendall broke his heart nine years ago, when her friends persuaded her that Jack was simply a bad boy who was headed nowhere in life. Either because she believed her friends or because she was scared at the intensity of the relationship, she let Jack go. Now, she barely knows how to face him.

Years later, only one of these college friends has actually done something successful with his life, and the rest, including Kendall are broke and without any visible career. But Jack Sullivan is a millionaire. And suddenly he's staying at the hotel in which Kendall works, reconnecting with Kendall's friends from college – who never liked him when he was broke – all with the unstated and slightly benign purpose of throwing his success and wealth in their faces.

It works. Kendall is tortured and filled with what-ifs and regrets. But in the end she gets her prince.

From the beginning of this cute tale to the end, I have two recurring thoughts. One: How does a college graduate wind up working as a hotel switchboard operator nine years after graduation? Just how in the world did Kendall Stark get there, and didn't she ever want to be anywhere else? And it isn't the fact that she's broke – because many, many college graduates live check-to-check and can barely afford to pay rent. But Kendall she has a college degree, and she answers phones! That just seemed crazy to me. She doesn't appear to have plans or aspirations to do anything else. My second recurring thought: Kendall Stark = K.S. = Karen Siplin. Is there an element of autobiography here, or pure coincidence?

Part of me thinks, so what if I don't get Kendall Stark? I didn't have to pledge my friendship in order to enjoy getting to know her for a few days. Between her long-lost romance and the hotel-office politics, Such a Girl is an entertaining read that I think most readers will enjoy. Personally, I am looking for Karen Siplin's first novel, and looking forward to her third-- I think she's got a lot of promise.




Editor's Picks Articles
Top Ten Articles
Previous Features
Site Map





Content copyright © 2022 by Khara Aisha. All rights reserved.
This content was written by Khara Aisha. If you wish to use this content in any manner, you need written permission. Contact Nina Guilbeau for details.