Landscaping Books as Holiday Gifts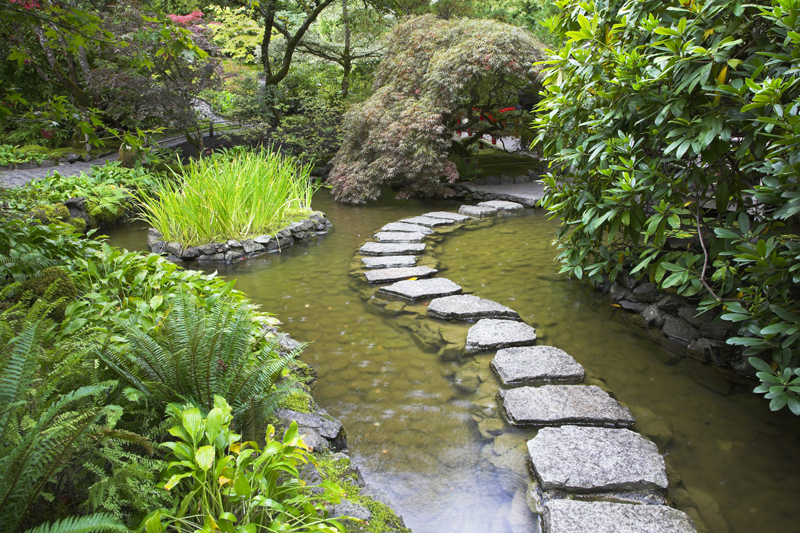 Books remain one of the top-ranking items for holiday gifts year after year. It is easy to find titles to suit every interest.

For those with a love for landscaping, there are many books available. While some are broad in scope, others have a more narrow focus. For the most part, all the titles will address important issues, such as drainage, soil, irrigation systems, and similar topics. Let's look at some titles that are suitable for all gardeners from novices to the more experienced.

Lowe's is best known as a home improvement store, but it has published a very useful how-to series of books on both home improvement and gardening/landscaping. "Lowe's Complete Landscaping" is a lushly illustrated, down-to-earth guide that can help folks evaluate their landscaping needs and choose a suitable landscape style. It walks you through the landscaping process step-by-step from making a plan to the actual construction and installation to planting. There are helpful examples of the various landscape styles and actual sample designs with drawings of the plans, photos of the completed projects, and detailed plant lists. The comprehensive plant directory features 500 different kinds. The final chapter explains how to maintain your landscape.

This Old House Books has published a very helpful landscaping title called "This Old House Complete Landscaping." Be aware that you don't need an old house in order to utilize all the practical advice this book has to offer. In an easy to use format, this well-conceived book provides all the information you will need to create and implement a landscape plan. It presents before and after photos so you can see what a difference a good landscape makes. It takes you through all the basics with step-by-step instructions for various kinds of projects from ponds and waterfalls to paths, retaining walls, and choosing appropriate plants.

Firefly Books has released "Landscape Planning-Practical Techniques for the Home Gardener" by Judith Adam. This title sheds light on the landscaping process, explains the elements of design, and guides readers through every phase from creating plans to buying plants and installing beds and borders. I like the fact that she urges gardeners to be realistic and take the time to carefully think about their needs before beginning any landscape work. An entire chapter is devoted to the non-plant aspect or hardscape, also known as hard landscaping. This title features nearly two dozen plant lists of the top performing kinds along with plant suggestions for difficult spots and seasonal interest. At the end, there's a chapter on caring for the plants. Adam is a landscape designer and horticulturist who has written several other books.

There are many things to consider when you're creating landscaping plans. "Homescaping-Designing Your Landscape to Match Your Home" by Anne Halpin from Rodale focuses on how to make the landscape an extension of the home so far as the home style and color are concerned. In this easy to use title, Halpin explains how to create a perfect match by considering all the various elements, such as color, hardscape, and garden structures, as well as garden style and home architecture. Lushly illustrated in full color, this is brimming with gorgeous examples. Throughout the book, there are boxes with helpful lists and quick tidbits of helpful information. One of the most valuable features of this book is the quick and easy to use table of plants for various kinds of situations. In addition to writing for various magazines, Halpin has published 12 books.

Growing conditions differ from one region of the country to another. That's one reason regional landscape guides are a godsend. Creative Homeowner has published the Home Landscaping series that features titles for the Southeast, Mid-Atlantic, Northeast, Midwest, Northwest, Texas, and California. The Northeast and Midwest ones cover adjoining areas of Canada. I use the "Home Landscaping Southeast Region" volume by Roger Holmes and Rita Buchanan. This features nearly 25 sample designs. For each, there is a sketch of the plan, an illustration of the completed garden with a key and description of the plants and an illustration of the completed garden. The authors also provide all the details you need to implement the plan from start to finish, including installation of the hardscape, how to prepare the soil, buying the plants, planting, and maintenance. The chapter on plants features over 200 different kinds. This book has around 400 full color illustrations and photos.

"Dig This! Landscaping Without a Backhoe or a Big Budget for Northern California and Beyond" by Kate Anchordoguy from Sasquatch Books is written with California in mind, but much of what the author has to say applies elsewhere as well. The author has been a landscape contractor and designer for over 25 years. This easy to follow, no-nonsense guide is perfect for those with no gardening experience because the author carefully explains everything without using jargon. This is illustrated with line drawings. She explains how to plan a project, and guides the reader through the steps of the design process, and how to break the work down into different phases you can do over time. Entire chapters are devoted to grading and drainage, soil preparation, and irrigation systems. The chapters on planting and lawns are where they should be—towards the end of the book. Throughout the book are boxes with quick tips. When used properly, this book can really help you avoid the typical design mistakes.

Put your landscape to work and let it become a way to enhance your property value. Learn how from "Landscaping Makes Cents" by Frederick C. Campbell and Richard L. Dube, who are professional landscaping contractors. This was published by Storey Books. They begin by explaining what a good landscape can add to a property's value, how much each landscaping element is worth, and factors to consider when creating a landscape. Next, they tell how to create a plan and budget, and how to design for maximum value. For those unable to do the work themselves, the authors explain how to go about choosing a competent landscape professional. The appendix contains handy charts to use in determining what your present landscape is worth.

Landscaping books don't need lots of color photos to be helpful. One of the
best titles by far is "Landscaping Your Home-2000 Edition" by William R. Nelson from Stipes Publishing. Rather than beguiling readers with a portfolio of lushly illustrated designs and garden styles, the author encourages homeowners to think for themselves and go through the process of planning one that will meet all of their specific needs instead of copying what others are doing. It goes through the process step-by-step, and is illustrated with line drawings. In a clear and concise style, the author explains how to determine what your family's landscapes needs are, how to do a site analysis, what to do with the public and private areas of the landscape, and how to select the different materials—plant and other. There is also a chapter on small landscapes, such as terraces and courtyards. The appendices contain lots of useful plant information, including a list of woody plants for various purposes. This excellent book has been used as a textbook for years at many universities.



Related Articles
Editor's Picks Articles
Top Ten Articles
Previous Features
Site Map





Content copyright © 2022 by Connie Krochmal. All rights reserved.
This content was written by Connie Krochmal. If you wish to use this content in any manner, you need written permission. Contact Connie Krochmal for details.