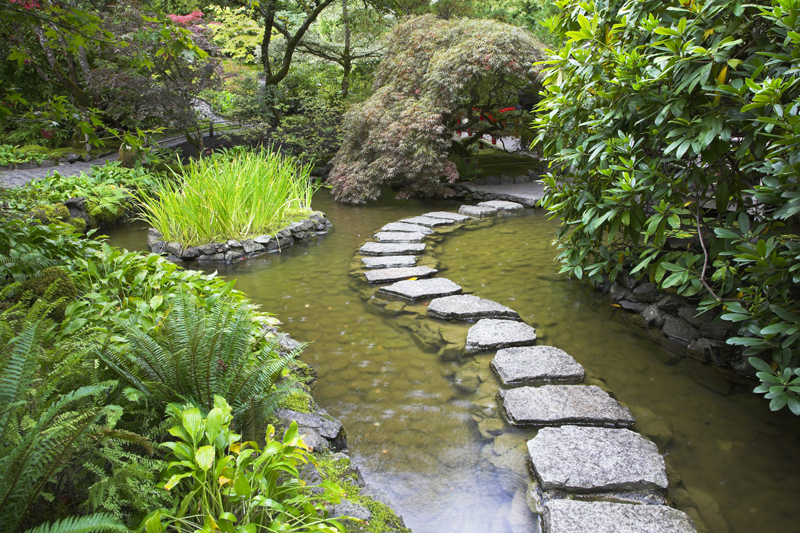 It is so easy to find great holiday gifts for gardeners. You'll find many wonderful ideas at local garden centers and nurseries as well as at online sites.

Give the gift that every woman wants--a pair of stylish, Rosies Coveralls for women. These premium quality, 100% cotton are everything a gardener needs. They even have knee pads that can be removed when you put the coveralls in the laundry. There is also a coordinated bandana. Rosies coveralls comes in a number of patterns and colors, including lovely green toile, and blue toile. The capri length style comes in a lovely pink check, and is especially suitable for warm weather. The Velcro closure makes the coveralls easy to close. There are deep, large, front and back pockets. Generously sized, these come in five sizes from petite to extra large. The cuffs can be worn up or down. They are sold in leading garden centers and nurseries. Rosies come in their own reusable, distinctive plastic zipper plastic pouch with straps bearing Rosies name.

For container gardens, the hottest new thing around is Ultra Grow. This pot insert can be purchased at Modern Haus Design Group website or by calling 972-869-1291. This will be available in garden centers and nurseries during the spring of 2006.

With the Ultra Grow, one size fits all pots from eight to fourteen inches in diameter. This can be used in standard pots as well as decorative containers. It automatically adjusts to the size of the container you have chosen. The pot insert is suitable for both indoor and outdoor container gardens. This unique patented system helps the plant to balance its needs for drainage, air circulation, and moisture. The result is stronger, healthier plants.

Gardeners and cooks alike would really appreciate a sturdy kitchen mat. Among my favorites is one decorated with vegetables. It features eggplants, turnips, carrots, and beets.

You'll never go wrong if you buy a gardening kit as a gift. Likewise, the same is true for seed collections of the recipient's favorite perennials, annuals, vegetables, or herbs. I particularly like SeedBallz. This is a new way of marketing seed. Rather than being loose seeds in packs, these are embedded onto a clay ball containing some fertilizer to get the seedlings established. These SeedBallz are placed on the surface of the potting soil if it is to be grown in containers or on top of the soil outside. Keep the ball moist, and the seeds will germinate like magic. Various kinds of seeds are available in this new form. These include black-eyed Susans, herbs, butterfly/hummingbird plants, poppies, cosmos, and bachelor's buttons.

Some types of gardening kits are intended mainly for indoor gardens. Indoor container gardens are a great idea for the winter months when gardeners can't be active outdoors. Garden-in-a-bag is one line. These are special, leak-proof bags with potting soil and packs of seeds or bulbs. For herb lovers, there is an organic herb kit. The line also includes a cat grass and a viola garden. So far as bulbs are concerned, several kinds of bulbs that are suitable for forcing indoors are available in these kits. These include tulips, daffodils, and irises.

Subscriptions to garden magazines are always welcome. In the U.S., there is any number of magazines available, including ones with either national or regional scope. A subscription to Plant Talk would be an excellent choice. Supporting plant conservation efforts worldwide, this offers in-depth articles, stunning photos, and plant-related news you won't find anywhere else.

A gift certificate from Thompson and Morgan would be the perfect garden gift if you aren't sure what kinds of plants are suitable. This company has been selling garden seeds for 150 years. Their catalog features seeds of flowers, woody plants, veggies, herbs, and houseplants as well as gardening supplies.

Garden software and CD's make an ideal holiday gift. The best title by far is "English Cottage Gardening American Style." This extensive database features all the information you will need to create your own cottage garden, and will help you choose appropriate plants, and care for them. This CD is a real bargain, and features over 1500 kinds of plants with 500 images. It allows you to save and/or print information as you wish. For each individual plant, there is a complete plant profile with photos and all the information you will need to keep it happy. There is even a section on lawns. The plants are listed by category or type, including ornamental grasses.

Garden almanacs and calendars are great choices for gardeners. Let's start with the "Baer's 2006 Agricultural Almanac and Gardener's Guide." This marks the 181st this has been published by John Baer's. Edited by Gerald S. Lestz, this is by far the most helpful of all the almanacs. Along with all the weather forecasts, there are helpful charts and tables gardeners can use. In addition, this is an almanac you will enjoy reading. It is chock full of flower facts, garden folklore, poetry, humor, and more. It features many articles of interest to gardeners, such as the origins of plant names, planting and care of rhododendrons and azaleas.

"The Biodynamic Sowing and Planting Calendar 2006" by Maria Thun and Matthias K. Thun from Steiner Books is the ultimate biodynamic gardening guide. This features astrological details for the coming year as they relate to biodynamic gardening with the recommended dates for different activities, such as planting, pruning, and harvesting various plants and crops as well as beekeeping.

Stationery, note cards and other items with floral and garden themes make perfect gifts for gardeners. Laurel Ink publishes many items that will be of interest The Genus Tulipa Cigar Box Card Set contains twenty note cards depicting gorgeous paintings of tulips. Each card is different. The original art works date from around the 17th century. The artists captured the ephemeral beauty of these lovely flowers. The patterned envelopes with a garden quote. The cigar box is so lovely you'll want to keep it on display.

Laurel Ink has also introduced A Basket of Flowers Envelope Box Card Set. This contains a dozen cards of one subject and matching patterned envelopes. The exquisite cards are like those seen in the wonderful Dutch paintings. With a Velcro closure, the box features a lovely garden quote about flowers.

Laurel Ink has introduced a new line of stationery sets, many of which feature flowers of different kinds. The Pink Carnation Stationery Set shows exquisite shell pink carnations at the peak of beauty. With matching envelopes, this has a dozen envelopes and twenty sheets of writing paper. This can be used for laser and inkjet printers. The set comes in a sturdy folder beautifully decorated with stems of pink flowering carnations. This opens to provide a writing surface.

In addition to these items, Laurel Ink has other items featuring different floral themes, such as playing cards, book plates, enclosure cards, bookmarks, jigsaw puzzles, and museum quality cards. These products can be found in retail stores, including garden centers.

Those interested in crafts can make all kinds of useful and decorative items for the home and garden. Leisure Arts makes it so easy. They have published "Just for Fun" by renowned artist/designer Debbie Mumm. Among these exciting projects are a number of items with gardening motifs. These include several wall hangings and lap quilts depicting flowers, butterflies, bees, and other themes. There are also patterns for pocketbooks, pillows, tote bags, napkins, and floor cloths. The Pocketbook of Posies wall quilt is my favorite. It shows four different pocketbooks, each filled with different kinds of flowers. For each project, Mumm provides a complete list of the fabric and supplies you will need along with color illustrated, step-by-step directions. There are full size pattern pieces and a chapter with all the general sewing and quilting techniques you will need to complete your craft project.

For those interested in embroidery and quilting, Design Originals has released "Vintage Garden" by Nori Koenig. For this book, the author collected some of her favorite vintage patterns. Among the projects are pillowcases, decorative pillows, aprons, table runners, table scarves, doilies, wall quilts, and table linens. For each one, there is a complete list of the material and supplies you will need along with cutting and sewing techniques and a pattern with details on its original history. As if that isn't enough, Koenig has invaluable advice on how to wash and care for linens. The author, who has degrees in history and library science, has a special interest in vintage patterns, and found these by studying old catalogs and magazines.

The American School of Needlework has published "Learn to Quilt Row by Row" by Linda Causee. This features a number of quilts with gardening and floral themes. In the introduction, the author provides color illustrated, step by step details for all of the techniques that are used. This is an excellent way for novice quilters to expand their skills. For each quilt, the author gives full size pattern pieces, a complete list of the fabrics you will need and complete instructions. All of these are just so beautiful that it is hard for me to choose a favorite. I just love the one showing different seasonal flowers and leaves as well as the checkerboard floral quilt. In addition, the one called Peaceful Night is just breathtaking, and shows a row of flowers as well.

"Quilted Woodland Decor" by Debbie Field was published by Krause Books, a division of F & W. These projects use a combination of piecing and appliqué. Among these projects are ones featuring various plant motifs, such as boughs and branches, pine cones, trees, and the like. An entire chapter is devoted to the pine tree theme, and includes a wide range of things from curtain valances and table runners to pillows, wall hangings, and quilts. One wall hanging shows a tall pine. There is also a delightful tall pine tree pillow. Other kinds of projects include coasters, sheets, and pillowcases. In the introduction, Field explains all the techniques you will need to know, and provides color illustrated, complete instructions. For each project, she gives a detailed list of the fabrics, supplies, cutting instructions, and details on assembly. There are full size appliqué pattern pieces.

Many other kinds of crafts can be used to create great holiday gifts, including everything from decoupage and decorative painting to paper arts. Watson-Guptill has recently published a ground breaking title on collage. "Collage with Color-Create Unique, Expressive Collages in Vibrant Color" is by Jane Davies, a designer, with photos by John Polak. In this title, the author provides a whole new approach to collage. It features many kinds of projects from cards, gift tags, journals, and books to vases, lamps, jewelry, and boxes. This book will help crafters master various kinds of techniques used for decorating paper, such as stenciling, blotting, and stamping. This title is suitable for both novice and experienced crafters for the author gives all the details you will need on how to choose and use color, how to decorate paper with different patterns, and how to combine the different techniques you've learned to create stunning projects. There are even warm up exercises to get you in a creative mood.

When you're buying gifts, don't forget pets as a suitable motif. For most dog owners, the pet is considered a member of the family. All sorts of items are decorated with different kinds of dog motifs. The same is true for cats.

You Should Also Read:
English Cottage Gardening
Thompson and Morgan
Modern Haus Design Group


Editor's Picks Articles
Top Ten Articles
Previous Features
Site Map





Content copyright © 2022 by Connie Krochmal. All rights reserved.
This content was written by Connie Krochmal. If you wish to use this content in any manner, you need written permission. Contact Connie Krochmal for details.