Choosing a Christmas Tree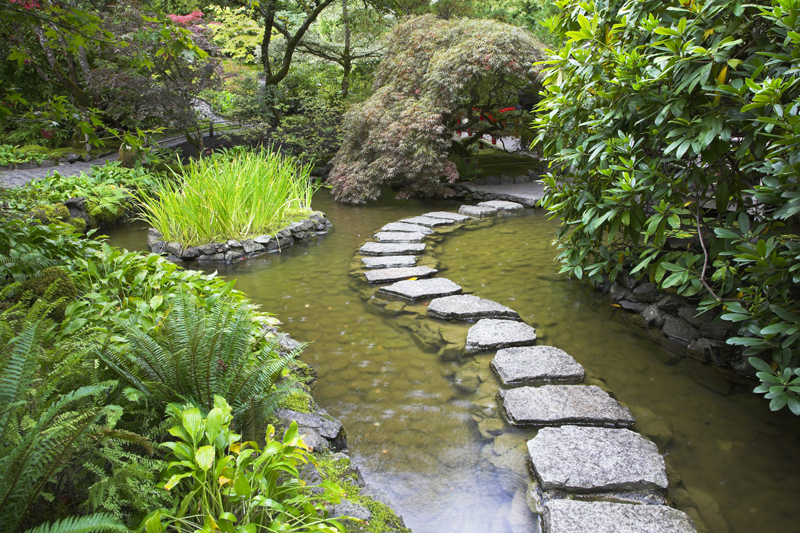 When it comes to choosing a real Christmas tree, you'll find there are many kinds available. Some of these are available as live trees that you can plant in the landscape after the holiday.

The type of trees for sale varies from one region of the country to another. Whether you are buying a live tree for planting in your landscape or a cut tree, the ones described below are often available.

Some are more desirable than others. For example, one thing that is really important is how well they retain their needles, which is included in the information below.

In some areas of the country, such as the South, there will often be fewer kinds available. As a general rule, many kinds of conifers don't grow as well in hot climates. This explains why trees that might be considered less
desirable in some regions will be found for sale in the South.

Austrian pine (Pinus nigra)

As you might guess, this is native to Europe. Noted for its dense foliage and lovely pyramidal shape, this species is well-liked as a Christmas tree. This tree features smooth, stout, spreading branches that are light brown. The lustrous, dark green needles are quite stiff. They occur in pairs. These are much longer than fir and spruce needles—from three to seven inches in length.


Balsam fir (Abies balsamea)

Holding its needles very well, this tree continues to be one of the more popular kinds in the Northeast. This is native to New England and Canada. These are noted for their distinctive 'balsam' fragrance from which the name comes.

This conifer features twigs that are almost perpendicular to the branches. Balsam fir is a good choice for another reason—the fact that its lush branches can withstand the heavy weight of Christmas tree ornaments without showing signs of drooping.

The soft, dark green needles are usually flattened and notched at the tip. These are up to 1¼ inches in length.


Black spruce (Picea mariana)

A spire-like conical tree, black spruce is native to certain areas of the country, including Alaska and some parts of the northern U.S. southward as far as the mountains of Virginia. This tree features fuzzy, brown branches that tend to droop. The blue-green needles can be pale or dull in color. These are slightly curved and four-angled. Crowded together on the twigs, they are stiff. These can be ¾ inch long.


Blue spruce (Picea pungens)

Native to the Rockies, this tree retains its needles very well, and is considered an outstanding Christmas tree. This sturdy, branched conifer has straight twigs that are dark yellowish-brown. The short-pointed, three-sided, rigid needles are quite stout. They grow at right angles from about every side of the twigs. These are noted for their excellent color, which ranges from blue-green to greenish-silver. The needles grow to about an inch in length.


Douglas fir (Pseudotsuga menziesii)

Long a favorite for Christmas trees, this holds its needles very well. A blue strain is most often used. It has very sturdy branches that can adequately support lots of Christmas tree ornaments.

Native to the West, this is named for Scottish explorer David Douglas. This tree features pendulous branchlets and sturdy, horizontal branches with lush foliage. The needles vary in color from blue-green to dark yellow-green. These are short and flat, ranging from ¾ to 1¼ inches long.


Eastern red cedar (Juniperus virginiana)

A densely pyramidal tree, this is native east of the Rockies. In the South where many conifers don't grow very well, this is often used as Christmas trees. This tree has slender, rounded twigs. Very leafy, these are four-angled. The dark blue berries are fleshy. The young and mature needles vary considerably in appearance. The older ones resemble scales rather than needles, and are ½ inch long. On the other hand, the younger foliage resembles needles, and is only ¼ inch in length.


Fraser fir (Abies fraseri)

Sometimes called the southern balsam, this is native to the mountains of North Carolina. It is considered to be a superb Christmas tree, and continues to gain in popularity. This sturdily branched tree pretty much resembles the balsam fir. The scales making up the Fraser fir cones are about twice as wide as they are long, while the opposite is true for the balsam fir. Fraser fir has soft-textured, emerald green needles with silver undersides. These are about ¾ inch long.


Grand fir (Abies grandis)

This conifer can have branchlets and branches that are somewhat fuzzy. The flat needles are dark green with white stripes on the underside. Rounded and notched at the base, these reach 1¼ to 2¼ inches in length.


















Related Articles
Editor's Picks Articles
Top Ten Articles
Previous Features
Site Map





Content copyright © 2023 by Connie Krochmal. All rights reserved.
This content was written by Connie Krochmal. If you wish to use this content in any manner, you need written permission. Contact Connie Krochmal for details.