An Introduction to the Caribbean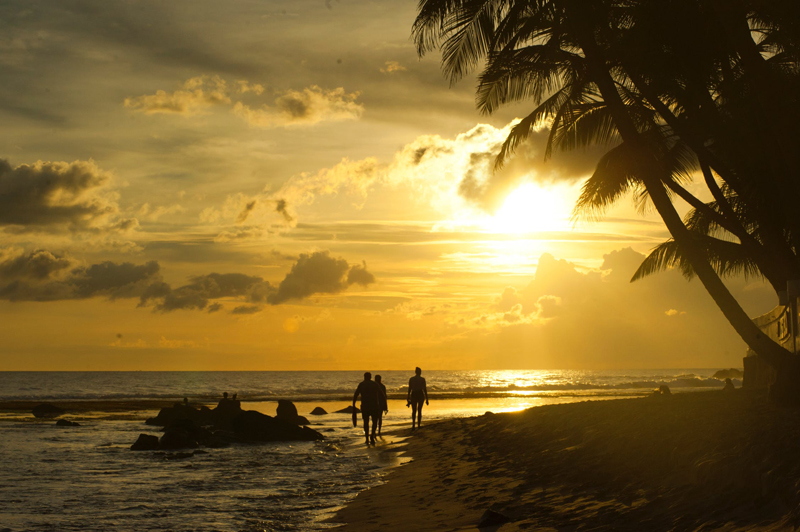 Consider the Caribbean. For travelers world-wide this group of islands is nothing short of Paradise. Beloved for tropical climate, pristine waters, breathtaking beaches, and colorful music, food and art, the Caribbean is a favorite playground for tourists from all corners of the earth. They come seeking sun, sand, Jamaican jerk, Bajan rum drinks, steel pan and reggae music, and a glimpse into the exotic world of the citizenry of these sunny islands.

But outsiders know surprisingly little of the lives and histories of the people of the Caribbean, for in years only recently past, serious study of Caribbean culture has been marginal. Today, however, burgeoning bodies of academic, literary and sociological research provide powerful insight regarding the Caribbean's historical, political, economic and social dynamics.

The Caribbean encompasses 28 independent states, territories and dependencies. With a population of 38,000,000 people, 4 official languages (and a handful more of other languages spoken throughout the islands), Caribbean cultures depict the influence of European settlers (Spanish, French, British and Dutch), East Indian and Chinese immigrants, and also that of the indigenous Caribe and Taino people. But the face of the Caribbean is predominantly African, and Caribbean art, music, food and celebration is rooted in the vibrancy of African culture. The history of the Caribbean is rich with romance and adventure, conquest and cruelty, and Caribbean culture has been profoundly contoured by the institutions of colonization and slavery. Caribbean history pulses with an underlying theme of resistance and struggle for independence.

Nations in the Caribbean are separated by diversities in island topographies and geographies, as well as differences in spoken languages, economics, religions, politics and customs adopted and adapted to. Each state, territory and dependency has developed a distinctive national identity and each nation has a unique and essential story. Yet this patchwork of cultural and political diversity creates a single fabric of all that is Caribbean. The people of the Caribbean strive to move beyond the physical barriers of the waters that divide them, and beyond the social and language barriers that have isolated them from one another in the past. They are moving toward a Caribbean identity that is wider than island nations and linguistic blocs, toward the emergence of a stronger, more cohesive and dynamic Caribbean culture, one of deeper understanding, cooperation and integration, a culture in which "all of we is one."















Related Articles
Editor's Picks Articles
Top Ten Articles
Previous Features
Site Map





Content copyright © 2019 by Eileen Brown. All rights reserved.
This content was written by Eileen Brown. If you wish to use this content in any manner, you need written permission. Contact Nick Marshall for details.