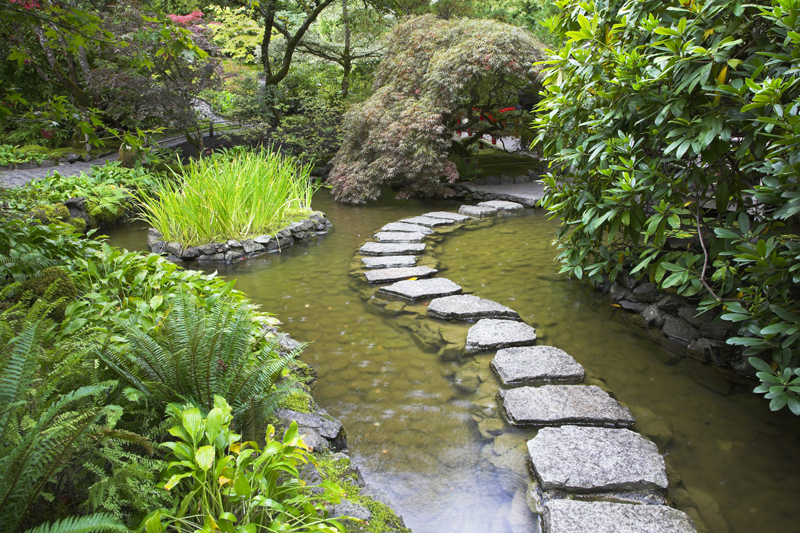 It is never too soon to begin planning the 2006 gardening season. Here are some new herb varieties that can be used throughout the landscape. These can be added to mixed borders, and flower beds as well as herb gardens.

From Proven Winners comes Stachys Sentimental Journey. Related to lamb's ears, this is winter hardy only in zones nine through eleven. With its trailing, mounding, growth habit, this variety would be a good choice for hanging baskets. A carefree herb, this only grows to about a foot in height. No deadheading is required. Throughout the summer, masses of small, pinkish-lavender, orchid-like blossoms appear. The heart-shaped, notched foliage is an attractive dark green.

Now there is a white-flowering yarrow with a somewhat trailing growth habit. Very vigorous, Gypsy White yarrow is unbothered by summer heat. The plants are covered with small white blooms from mid-summer to fall.

Several new kinds of catmint and catnip are being introduced this year.
Nepeta Nimbus originated in the United Kingdom, and will be available in the U.S. for 2006. A vigorous, compact plant, this features pale green leaves. Very floriferous, it has clusters of lavender blooms.

Nepeta Felix features lovely lilac-blue blossoms. Very tolerant of heat, this plant has a controlled growth habit, and is less likely to spread than others.

Nepeta Pink Cat is quite tolerant of heat. This plant has a neat, mounded compact growth habit. The large pink blossoms open on tall flower stalks.

The spur flowers (Plectranthus) remain one of the favorite herbs for containers year after year. For 2006, a number of new varieties of these scented plants will be available. Plectranthus Multi-Verde has a cascading, mounded growth habit. The medium-sized foliage is variegated with green and yellow.

Longwood Silver Plectranthus is a vigorous plant with an upright growth habit. Taller than some, this is recommended for large containers as well as beds and borders. The grayish-silver leaves are very large.

Plectranthus Troy's Gold is a variegated form of Swedish ivy that is being introduced. The toothed leaves are oval. With a trailing growth habit, this is winter hardy only in zones nine through eleven. It grows to about a foot in height. Plectranthus Blue Wonder is named for the lovely, medium blue blossoms that cover the plant throughout the growing season. These are displayed well above the foliage.

Lavender Salmon is a new addition to the Madrid series. This features pale pink blossoms and bracts with hints of salmon.

Several new varieties of French lavender are being introduced in 2006. Though it can be somewhat confusing, this plant is also known as Spanish lavender. Pasionne French lavender will be introduced from New Zealand. A compact, bushy plant, this features green foliage and flower spikes with dark purple blossoms and burgundy-purple bracts.

The new Coco series of French lavender is very floriferous. These are noted for their very large, wavy bracts. Very well branched, these are vigorous plants reach two feet in height. At this point, Coco is available in four flower colors. These include rose, purple, a blue/white bicolor, and dark pink. This is winter hardy in zones seven through nine. Elsewhere, it can be grown as an annual or container plant.

Members of the Nirva Series of French lavender are noted for their compact, mounding growth habit. Very floriferous, this features tiny, numerous floral bracts that are just as showy as the flowers. The series includes four different flower colors, including white, rose, light pink, and purple. This is hardy in zones seven through nine.

Winter Bee lavender is an early flowering type of French lavender. Blooming at least three weeks earlier than most others, this keeps growing and producing new flower buds throughout the season. It is considered hardy in zones six through nine.

With Love French lavender is originally from Australia. It is noted for its particularly long blooming season. Especially floriferous, it will bloom almost all year in warm climates. Masses of lovely pink blossoms open in tight clusters at the tops of the stems. With excellent resistance to disease, this plant has a compact, mounded growth habit. Suitable for beds and borders, this is also recommended for containers.

Of the numerous new varieties of lungworts or Pulmonarias, the Gaelic series from Proven Winners continues to have some of the most outstanding ones. Gaelic Spring lungwort is noted for its high resistance to powdery mildew that plagues so many lungworts in hot, humid weather. Recommended for zones four through eleven, Gaelic Spring is a compact plant. Splashes of silver appear on the medium green foliage.

Proven Winners is also offering a delightful new dead nettle or Lamium called Pink Chablis. This is suitable as a perennial for zones four through eleven. This compact plant has a dense growth habit. Blooming freely, this
produces light pink flowers.

Why grow ordinary perilla when you can get wonderfully colored ones? A new addition to the Magilla series is being introduced for 2006. Magilla Vanilla perilla is a very different kind of perilla. This neat, tidy plant is well branched. Very tolerant of summer heat, this herb has a fast growth rate. The leaves are a lovely medium green with a splashy, feathery pattern of white down the very center of the leaves.

Eupatorium dubium Little Joe is a compact kind of joe-pye-weed with very sturdy stems. Unlike the species plant, this will require no staking. It is perfect for rain gardens and other damp spots in the landscape as well as mixed borders and naturalistic plantings.

For 2006, there is an exciting new pineapple sage called Golden Delicious. What you get from this plant is knockout colors and contrast. Providing a lovely background on which to view the gorgeous firecracker red tubular flowers, the foliage is vivid yellow. Soft and fuzzy, the leaves have a pineapple-like fragrance. This variety blooms from mid-summer into the early fall. As if that isn't enough, the blossoms are irresistible to butterflies. Winter hardy in zones eight through eleven, this is suitable for containers.

Now there is a new kind of hybrid sage. It was created by crossing Salvia farinacea with Salvia longisplicata. Mystic Spires Blue sage has a very neat, dwarf growth habit. A little over a foot in height, it would be suitable for container gardens. The foliage is a lovely blue-gray. Especially floriferous, this produces masses of blooms throughout the season. The stately flower stalks feature lovely blue flowers.

There is a new variety of the Asian mayapple available now. Spotty Dotty is a hybrid. It features the typical umbrella-style foliage of the other mayapples. These are lobed with brown dots on a chartreuse background. Like all mayapples, this is low growing. Very vigorous, this has large, dark red blossoms. This perennial is recommended for shady gardens in zones six through nine.



Editor's Picks Articles
Top Ten Articles
Previous Features
Site Map





Content copyright © 2023 by Connie Krochmal. All rights reserved.
This content was written by Connie Krochmal. If you wish to use this content in any manner, you need written permission. Contact Connie Krochmal for details.