Creating Low Maintenance Landscapes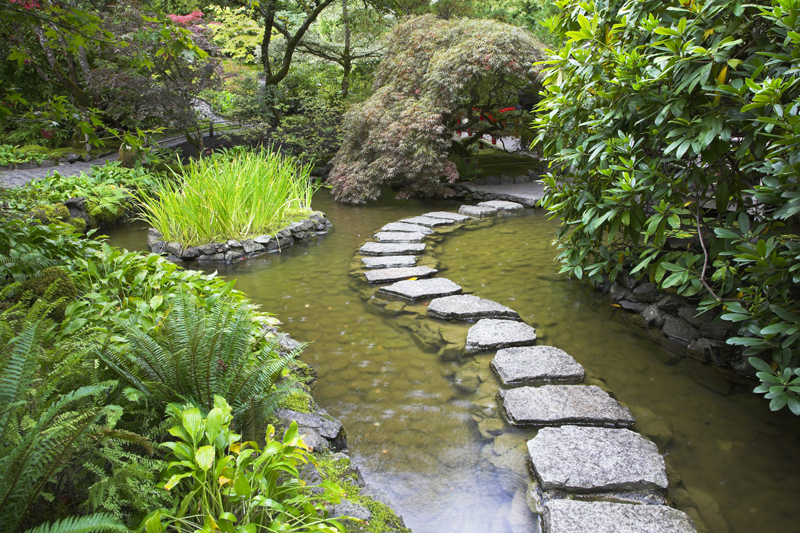 Here are some more tips on creating low maintenance landscapes.


Weeds

Low maintenance doesn't mean no maintenance. This is especially true for weeds. The usual advice works well in this case. As the old saying goes, never let a weed go to seed. This is especially true when you are dealing with invasive plants. Don't bother trying to pull weeds when the soil is dry. Wait until after a rain or after you water. Otherwise, the roots won't come out properly.

Fertilizing

So far as fertilizer is concerned, it is best not to overdo it. This can encourage lush growth which is more attractive to chewing and sucking insects. I prefer the organic approaches. Mainly, I use lots of compost and leaf mold. As my organic mulches decay, they also release nutrients. When other fertilizers are needed, I use non-burning cottonseed meal. Another easy care approach to fertilizing is to use commercial, slow release fertilizers, such as Osmocote. These come in different formulations. For the North, a 90 day one would be fine. Farther south where the growing season is longer, choose one with a longer life.


Watering

Landscape maintenance will almost always include some watering. The easiest approach by far is to install irrigation systems, automatic or manual, before you do your planting. In any case, I would still recommend choosing drought tolerant plants for the landscape whenever possible.

Assuming you select plants that require a minimum of water and organize your plantings into zones according to their water requirements, you can keep watering to a minimum.

However, there may still be places in the landscape where you want to grow moisture-loving species. These would include kitchen gardens and those spots near entryways, patios, and other areas where you spend a lot of time.


Pruning

Under most circumstances, it is possible to avoid doing a lot of landscape pruning by planning carefully. The only exception would be if you want to grow true topiary.

In general, there is little need to prune plants into formal shapes.

When dealing with most shrubs, let nature take its course. For example, there is no need to take forsythia or other similarly shaped shrub, which has beautiful arching stems, and turn them into artificially round balls. The same is true with other kinds of plants that have attractive shapes, which are easily destroyed by overpruning.

When a shrub becomes overgrown, this means it was either planted in the wrong place or it has been neglected. I don't have the time or patience for high maintenance shrubs in the landscape. I replaced my old overgrown foundation plantings with easy care, low growing ones that need no pruning. Before we removed them, some overgrown Foster hollies and upright junipers totally obscured the outside of the house and blocked the windows. They made it look as if the house was being swallowed up by these giant bushes.





Related Articles
Editor's Picks Articles
Top Ten Articles
Previous Features
Site Map





Content copyright © 2022 by Connie Krochmal. All rights reserved.
This content was written by Connie Krochmal. If you wish to use this content in any manner, you need written permission. Contact Connie Krochmal for details.