High Meat Intake Linked To Endometriosis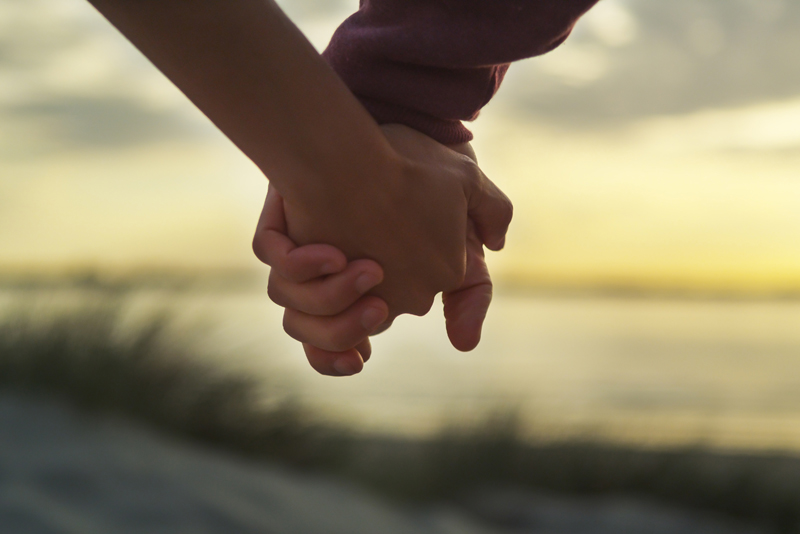 Simply eating less meat may help to lower the risks of endometriosis and infertility according to a study in a top reproductive medicine journal (1). For women who are trying to conceive, it's great news that something as simple as a change of diet could help to reduce the risks of endometriosis, and may help curb endometriosis recurrence after laparoscopic surgery.

More recently, two 2013 reviews (2,3) of studies to date on endometriosis and diet concluded that women with endomterioisis tend to eat an unfavorable balance of fatty acids along with more meat.

"Women with endometriosis seem to consume fewer vegetables and omega-3 polyunsaturated fatty acids and more red meat..." (2)

"...the literature suggests that specific types of dietary fats are associated with endometriosis and/or dysmenorrhoea, thereby indicating that there may be modifiable risk factors..." (3)

Endometriosis is known to affect approximately one in twenty women and is a leading cause of infertility. It's a complicated disorder which has hallmarks of both an auto-immune disease and a chronic inflammatory disease. Animal fats have long been known to increase inflammation in the body and this may be one of the mechanisms by which red meat increases endometriosis risk.

When endometriosis has been removed laparoscopically it tends to grow back, sometimes slowly, sometimes quickly, and understanding the triggers for endometriosis may help women to extend their fertile window after surgery.

Red meat seems to be especially connected to increased endometriosis risks - studies seem to demonstrate that higher meat intakes are linked with higher risks for endometriosis, especially when beef and ham are eaten frequently.

"...for those with a high intake of beef, other red meat and ham, there was an increase of about 80-100 percent in relative risk." (1)

This is a huge risk increase for one dietary item. If you have endometriosis you may benefit from exploring beans, lentils, nuts and fish, especially oily fish as primary protein sources. You should consult your physician about any radical dietary changes that you wish to make, ask a dietitian if you need help constructing a healthy plant-rich fertility diet.

If you do eat meat, choosing grass-fed beef which has been entirely pasture fed, my be less likely to promote inflammation. This form of meat may have a much more favorable fatty acid profile than meat from grain and growth hormone fed animals with restricted access to pasture and movement.

Other studies (4) have linked higher intakes of omega-3 fats - such as those found in salmon, pumpkin seed, walnuts and flaxseeds - with 22% lower risks for endometriosis. Conversely, higher intakes of trans-fats were linked with a 48% higher risk for developing the disease.

"These data suggest that specific types of dietary fat are associated with the incidence of laparoscopically confirmed endometriosis...."

Don't like fish? Adding fish oil supplements may fast-track the benefits of positive diet changes when endometriosis is diagnosed, and a speedy infusion of anti-inflammatory fats may start reducing inflammation fast.

You may want to ask your physician about starting a high quality fish oil supplement if you have endometriosis. Purified fish oil supplements help avoid some of the risks associated with a high fish diet such as mercury and PCBs, so if you are choosing a fish oil supplement, choose wisely. Many brands are purified to reduce the level of mercury and other common contaminants.

Thinking of eating less meat? You can make the transition to a low-meat or meat-free diet gently by making chili and casseroles with small amounts of meat and lots of legumes or beans. These dishes are a great way to begin using less meat while adding more legumes and vegetables. Meat free eating can be delicious and inexpensive when you have had a bit of practice and have found a few dishes that you love. Ask a dietitian for help if you need assistance constructing a healthy low meat diet.

This article is for purely informational purposes and in not intended to diagnose or replace medical or nutritional advice for which you should consult a physician or dietitian.

References:

[1] Selected food intake and risk of endometriosis. Human Reproduction. (2004) 19 8: 1755-1759 Parazzini et al.

(2) Reprod Biomed Online. 2013 Apr;26(4):323-36. doi: 10.1016/j.rbmo.2012.12.011. Epub 2013 Jan 21.
Diet and endometriosis risk: a literature review. Parazzini F1, Viganò P, Candiani M, Fedele L.

(3) Eur J Obstet Gynecol Reprod Biol. 2013 Jul;169(2):162-71. doi: 10.1016/j.ejogrb.2013.03.028. Epub 2013 May 2. Endometriosis, dysmenorrhoea and diet. Hansen SO1, Knudsen UB.

(4) Hum Reprod. 2010 Jun;25(6):1528-35. doi: 10.1093/humrep/deq044. Epub 2010 Mar 23.
A prospective study of dietary fat consumption and endometriosis risk.
Missmer SA1, Chavarro JE, Malspeis S, Bertone-Johnson ER, Hornstein MD, Spiegelman D, Barbieri RL, Willett WC, Hankinson SE.


Related Articles
Editor's Picks Articles
Top Ten Articles
Previous Features
Site Map





Content copyright © 2023 by Hannah Calef. All rights reserved.
This content was written by Hannah Calef. If you wish to use this content in any manner, you need written permission. Contact Hannah Calef for details.