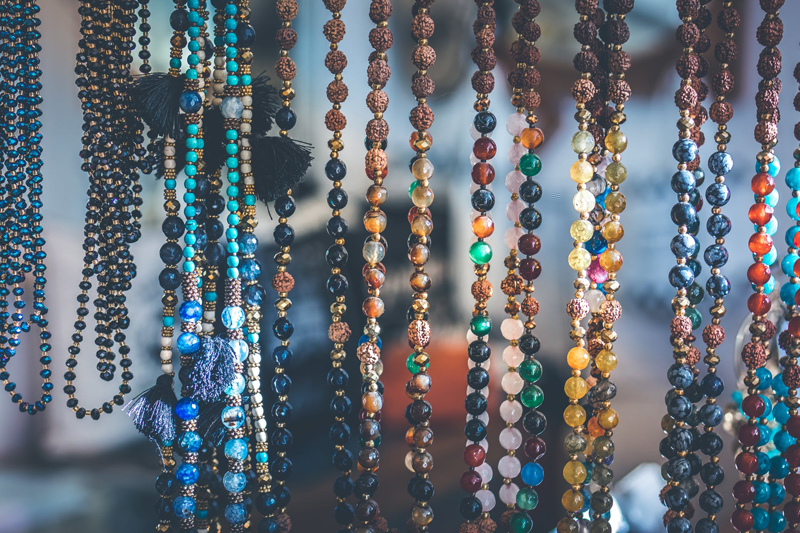 I was walking through the store one day, and I saw these lovely wedding
favor boxes made by Wilton, they have mesh tops, and I saw it and thought,
how perfect for beaded embellishment. This one is a fairly simple design.
I'm planning on doing one with a cameo on top next for a Victorian look.

Rather then giving step by step instructions, I'll just give a basic
overview of how I designed this one. I'd LOVE to see what the creative
beaders who are inspired by this come up with!

I only beaded the top of my box, and I started with doubled silamide
because I was worried about the metal edges fraying Nymo. Work with whichever
thread and needle size your most comfortable with. I brought my needle
and thread up through one of the holes to the top of the box, leaving
a tail long enough I could knot it, then I went down through the hole next
to it, and knotted the strands together, brought my needle and thread back
up to the top and started doing basic backstitch bead embroidery, add 4
beads, go down one of the holes, then back up through a hole 2 beads back,
thread through the 2 beads, add 4 beads, et cetra.

Start with your main design elements, like in this case the sun and
moon, and then fill in around them.

Don't worry about how messy the back starts to look with the stitching
and the thread added in, because you will cover that with ultrasuede or
leather.

When you come to the end of your thread, rather then trying to knot
it off, go back down through a hole, back up through a hole, through some
beads, then back down to the bottom a few times to weave the thread in
securely, then cut it off leaving a small tail.

When you get done embellishing the top of the box to your hearts content
(ooh.. can you imagine loops of green beads for grass and flowers?) weave
the final thread in the same way and cut.

Use the bottom of the box for the template for the piece of leather
or ultrasuede to go in the top, I used a felt tip marker, then cut just
inside that line.

Take a piece of scrap index card, or cardboard, and evenly coat the
piece of leather or ultrasuede with E-6000 glue, and put it in the top
of the box, smoothing it with your fingers.

I hope you enjoyed this project!


Editor's Picks Articles
Top Ten Articles
Previous Features
Site Map



Follow @shala%5Fbeads
Tweet





Content copyright © 2018 by Shala Kerrigan. All rights reserved.
This content was written by Shala Kerrigan. If you wish to use this content in any manner, you need written permission. Contact Shala Kerrigan for details.