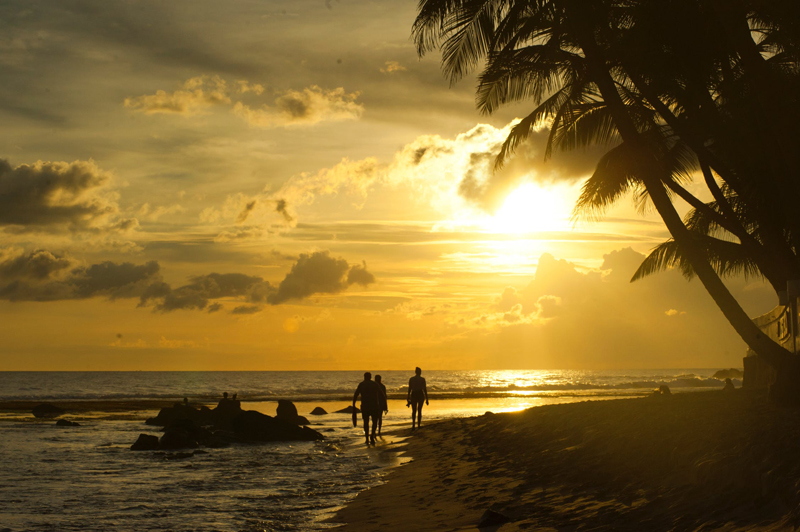 For those who leave the Caribbean for an extended period, or even for good, the sight of certain objects evokes instant nostalgia for the islands, which often can't be replaced by whatever the new home has to offer.

Take hot sauce for instance. Even the least ambitious neighborhood grocery store now stocks several varieties of salsa picante or hot pepper sauce, but no self-respecting Caribbean ex-pat would go near them, knowing that inside lurks a thin, vinegary and mildly stimulating liquid the color of fluorescent paint. A few drops of this wouldn't be fit for the humblest boiled plantain. Much better to send home for a bottle of Matouk's from Trinidad, Baron's from St. Lucia, or Island Treasure from Jamaica. These will reinvigorate the taste buds and take the unsuspecting head off anyone who visits.

Likewise, there is seasoning and there is Caribbean seasoning. Forget the bland chemical concoctions sold overseas which dare to adorn their labels with coconut trees and sunsets, yet pack the intensity and flavor of military ready to eat rations. Get on the internet instead and order up a few boxes of Walkerswood Jerk Seasoning or Island Spice seasoning to last until the next trip home, or until the next relative visits, their carry-on luggage already weighed down with triple-wrapped packages of salt fish and fresh callalloo.

You don't have to be from the Caribbean to cook the cuisine, however. Anyone can incorporate their own Caribbean section into their pantry, tending it and gradually extending its range until it becomes something to show off to guests or give its own blog. Start with the distinctive marquee brands: Blue Mountain Coffee, some bottles of Wray and Nephew Rum (definitely no Bacardi), even some Red Label wine "for the purposes of cooking." The final flourish to the drinks section is a bottle of Angostura bitters, if only for its distinctive paper wrapper.

For the canned section, Grace Foods from Jamaica will inevitably be well represented as the go-to supplier of canned ackees, callalloo, and coconut milk, as well as the ubiquitous packets of Cock Soup, Mannish Water and Fish Tea. These canned goods have proved to be a reliable friend when the fresh stuff is not available.

Round off your Caribbean pantry with a few quirky reminders of what makes the islands different: canned Tastee Jamaican cheese, Cerasee tea, sorrel, Irish Moss, or spice bun. Increasingly, a number of online companies specialize in shipping niche Caribbean products to the US, UK and Canada, into the arms of grateful ex-pats impatient to get some curry goat going on the stove.







Related Articles
Editor's Picks Articles
Top Ten Articles
Previous Features
Site Map





Content copyright © 2023 by Nick Marshall. All rights reserved.
This content was written by Nick Marshall. If you wish to use this content in any manner, you need written permission. Contact Nick Marshall for details.