Compact Fluorescent Light Bulbs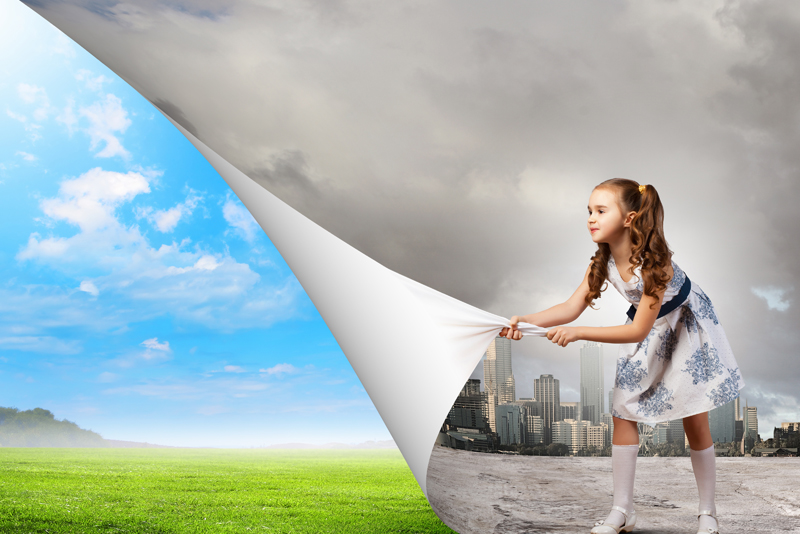 If you want an easy way to cut your home's energy use and reduce your contribution to the world's pollution levels, you should think about trying compact fluorescent light bulbs (CFLs). It may seem like too small a change to really have any effect, but if every home in the United States just changed ONE regular light bulb to a CFL, more than a half-ton of CO2 will be kept out of our atmosphere.
On average, a CFL uses two-thirds less energy than an incandescent light bulb. They are more expensive, but since they last 10 times longer, CFLs are actually the most economical choice. The reason for the big difference, is that these bulbs use a different method for creating light. Regular incandescent bulbs have a fine wire filament inside of them that heats up, producing light. This process uses alot of energy and much of that energy is lost as heat (90% actually, according to General Electric). Compact fluorescent bulbs, on the other hand, have gas inside that reacts with electricity and the phosphor inner coating of the bulb to produce light. They are much cooler and only waste 30% of their power usage to heat.
Not only do they waste less power, it takes less electricity to produce light. When compared to incandescent light bulbs, you'll find the following:
15W CFL = 60W regular bulb
20W CFL = 75W regular
29W CFL = 100W regular
40W CFL = 150W regular
55W CFL = 250-300W regular
(figures from GE Lighting website)
Though CFLs may seem like the perfect light source, they do have a few minor downfalls. Many brands of compact fluorescent bulbs take a moment to warm up and are not at full brightness when they first come on. I have used a few different brands and though I have certainly seen this, the newer bulbs are much better. The bulbs I am currently using show no noticeable delay when coming on. These bulbs are best in fixtures that are left on for periods of time, rather than lights that are turned on and off frequently throughout the day. This will significantly reduce their lifespan. Some CFLs are not compatible with dimmer switches either.
Fully-enclosed light fixtures (like recessed pot lights) are not the best place to use CFLs. Though compact fluorescents are much cooler than incandescent bulbs, they are also much less tolerant of hot conditions.
Disposing of CFLs is another thing to consider. Each bulb has a small amount of mercury in it. The level of mercury is low enough that disposal of these bulbs are not regulated by the EPA. Even so, taking your spent bulbs to your local hazardous waste depot would be the most environmentally-friendly choice.
Almost every light in my own home (including table lamps and ceiling fixtures) are all CLFs. I don't know the exact brand name, but I think they are made by
Globe
, and they have the Energy Star logo. The light is nice and bright, and these bulbs have been going for years now.


Related Articles
Editor's Picks Articles
Top Ten Articles
Previous Features
Site Map





Content copyright © 2023 by Terri Paajanen. All rights reserved.
This content was written by Terri Paajanen. If you wish to use this content in any manner, you need written permission. Contact Farjana Amin for details.