Landscaping Tips for Heat Zones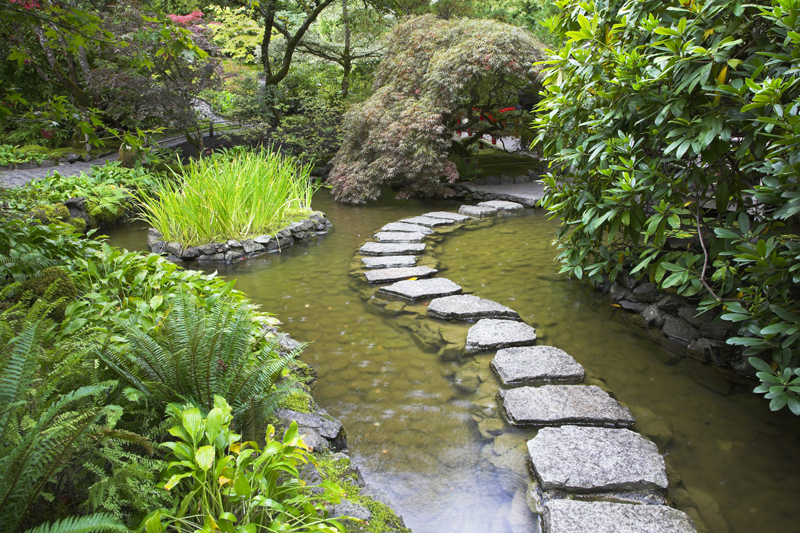 Summer comes early and stays late. Warm nights can cause heat-loving vegetables like peppers to drop their blossoms. Flowers may become leggy and stretched, while edible crops may become unproductive. All of this led to the concept of heat zone listings for plants.

Traditionally, most garden books don't list plant hardiness except by the
minimum temperatures needed to kill the plant. In some respects, high temperatures can be almost as harmful to plants as extreme cold. That's because increases in temperature lead to an increase of chemical activities and reactions in the plant.

Experts have known for years that the ordinary plant hardiness zone maps have their limitations. Happily, gardeners now have more resources available than they did earlier. This makes it possible for us to choose plants that are adapted to hot weather.

It all started with the release of the Plant Heat-Zone map by the American Horticultural Society. Hopefully, al most all garden books, catalogs, and plant labels will eventually refer to the zones used on this heat zone map. This should make it easier for us to choose appropriate landscape plants. In conjunction with the map, a book on heat zone gardening was also released.

Until all of this information becomes widely available, gardeners should use whatever regional gardening books are available. These will showcase plants that can take heat and humidity in the South, Southeast, and Southwest. The White Flower Farm catalogs began giving some indication of the heat tolerance issue in its 1998 catalog. When a particular plant was recommended for the South, they would put an S beside the zone. Similarly, they put a W for varieties suitable for the West.

Long before the heat zone map was issued, the publishers of Sunset Books devised their own zone recommendations that took heat tolerance into account. Their zone maps feature a far greater number of zones within each region. I find their regional gardening books very helpful in that respect. For each zone, there is a full color map with a helpful discussion of the typical gardening conditions for that area.






Related Articles
Editor's Picks Articles
Top Ten Articles
Previous Features
Site Map





Content copyright © 2021 by Connie Krochmal. All rights reserved.
This content was written by Connie Krochmal. If you wish to use this content in any manner, you need written permission. Contact Connie Krochmal for details.