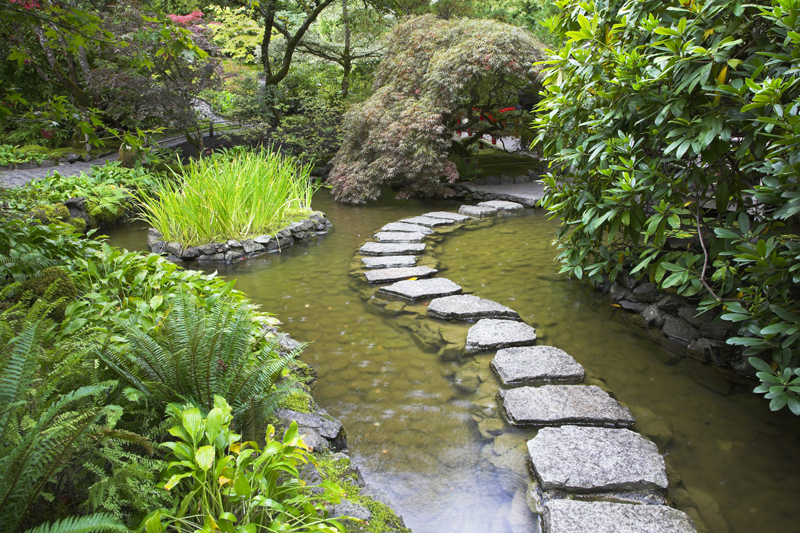 Often, spring-flowering bulbs like tulips and daffodils are more widely planted than summer-blooming species. Summer flowering ones, such as the cannas, require very little care. They can add beauty to the landscape throughout the growing season.

Among the summer-flowering species, cannas are highly recommended. They are available in a variety of heights to suit every landscape. They grow from 1½ to seven feet tall. Here in North Carolina, the state highway department sometimes plants these in beds along roadsides and in medians.

Native to tropical and sub-tropical areas, cannas were grown in colonial times. Colonists call this plant Indian shot. This was in reference to the rock-hard seeds.

Around the home, there is a wide array of different cannas to fill many purposes. Often, gardeners use them en masse in flower beds. They are very suitable for formal beds because they have a tidy appearance. Taller varieties are wonderful for planting in the background of flower beds. Dwarf kinds are superb for interplanting with other flowers, such as perennials. Low growing ones are also perfect for growing in containers. When grown in tubs, they grace patios. These are especially popular for pools and water gardens.

Dwarf types are usually about 1½ feet in height. Regarding height, some fall in the middle, somewhere between 2½ to three feet tall.

In some varieties, the leaves are quite colorful. They can be dark bronze or variegated. In others, it may be blue-green or green. The individual leaves are rather bold and broad.

The showy, striking flowers are borne on terminal clusters. Generally the flower spikes will be pretty tall, at least a foot or so. The individual blossoms look much like those of the gladiolus.

Cannas are available in a wide range of flower colors with some being pastels, such as white, pink, and cream. Others are in bright warm tones reminiscent of the sun, mostly yellows, and oranges. There are also red ones as well. These flowers are really wonderful for cut flowers. They begin blooming in the summer and don't quit until fall.

When choosing a site for cannas, try to provide them with good sun if possible. Light shade is acceptable.

Be sure the soil is well drained. Cannas don't like soggy conditions. If necessary, amend the soil in the bed. Or grow them in raised beds so excess moisture will drain away.

Because cannas are tropical, they are heat loving. They should be planted only after the soil has warmed up and all danger of frost has passed.

Cannas are easy to grow. They require little care over the summer. If the weather becomes dry, they will need watering. Otherwise, they will not bloom very well.

For cannas and other bulbs, I use Holland Bulb Booster. This is a complete bulb food. This is more balanced than ordinary bone meal. Those plants growing in poor soil may need more than one application during the summer.

Cannas have few serious problems other than bacterial rot. This can occur if the weather is terribly rainy or if the plants are overwatered. At times, caterpillars, slugs, and snails may eat the foliage. Organic pesticides are available for these pests.

Because cannas are tropical, the bulbs can be damaged if the ground freezes. If you live in an area with cold winters and you wish to save your bulbs, you will need to dig them. Store them in a dry cool place, around 50 to 60 degrees Fahrenheit. When I grow them in containers, I just place them pot and all in the basement where it stays well above freezing.

Cannas can be grown from seed as well as from bulbs. Depending on the variety, these may or may not bloom the first year from seed. To promote better germination, I usually soak the seeds for a day before planting them. As an alternative, you can nick the seeds with a nail file. Germination will take about one to two weeks. A temperature of 70 to 75 degrees Fahrenheit is needed for this to occur.

Whether grown from seed or bulbs, cannas are versatile plants in the landscape.



Related Articles
Editor's Picks Articles
Top Ten Articles
Previous Features
Site Map





Content copyright © 2023 by Connie Krochmal. All rights reserved.
This content was written by Connie Krochmal. If you wish to use this content in any manner, you need written permission. Contact Connie Krochmal for details.