Using Container Plants in the Landscape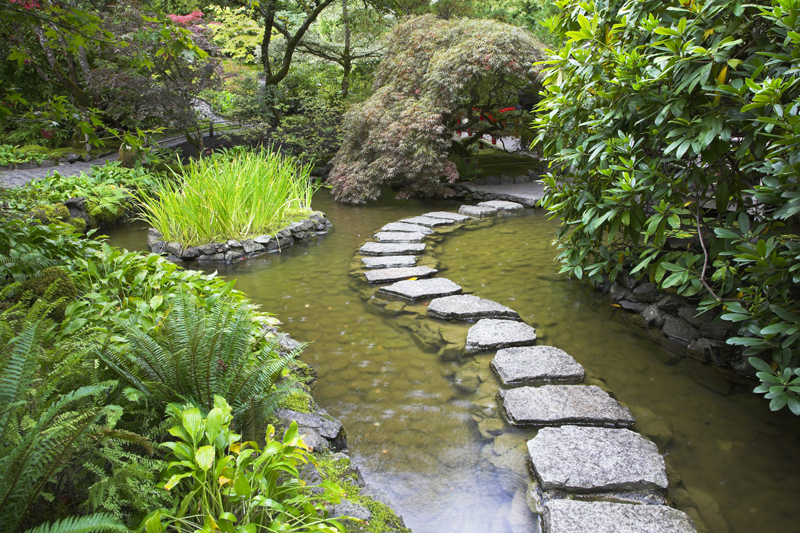 Container plants should be an integral part of every landscape scheme. Of the many reasons for growing plants in containers, portability is an important factor. Pots or tubs of flowering plants can be moved to any spot in the landscape where instant color is needed.

Containers also allow you to extend the growing season after most of the bedding plants have pretty much quit blooming. In addition, I've found there's much less labor involved in container gardens. While I would have to dig or till the soil for garden beds, this is not true for container plantings. Many of the containers can be brought indoors before frost if you want to keep them blooming through the winter months.

Many promising new varieties of container plants are released each year. For patio gardens, I recommend the braided azalea trees. These exquisite gems resemble standards since the flowers and foliage are located on the upper portion of the trunk. The rest of the trunk is bare.

Available in a variety of flower colors, including pink and red, braided azaleas are very free-flowering. The trees are especially recommended for those spots where a formal look is needed, such as near entryways and doors.

For hot, dry summer conditions, try heat-tolerant species, such as moss rose or portulaca. This is especially suited to hanging baskets for patios, porches, and the like.

When creating mixed plantings in flower boxes, or other containers, there are two approaches you can take. You can create a very full looking container garden by placing the plants very close together in the pot. The downside is that this container garden will likely decline before the growing season is over. Then, you would need to replace it. The other method is to allow sufficient room for the individual plants to grow and fill the pot over the course of several months.

When vivid colors are needed for containers, choose dwarf varieties of the gloriosa daisy (Rudbeckia hirta). Grown as an annual, this has eye catching, sunny blooms with dark centers. The low growing ones are only about eight or ten inches in height.

For shady spots on decks and porches or under the overhangs of roofs, choose shade-loving kinds for container gardens. Examples include fuchsias, oxalis, and streptocarpus.

In the past, most cyclamens weren't very suitable for areas with hot summer conditions. However, there are a few that will grow better in adverse situations. These include Cheops cyclamen, a hybrid. This variety will tolerate extreme heat so long as it is kept uniformly moist. It is very suitable for container garden.

When additional color is needed for the landscape, container gardens are both functional and beautiful.

When it comes to container gardening, don't forget children in the household. "Kids' Container Gardening: Year-Round Projects for Inside and Out" by Cindy Krezel with photos by Bruce Curtis was published by Ball Publishing. The delightful fun and easy projects are arranged by seasons. Kids will be so delighted with these. For fall, there are Halloween hats, while spring features ones for Mother's Day and Father's Day. Among the wonderful indoor projects for winter are terrariums and Venus fly-trap, which never fails to fascinate folks of all ages. Fully illustrated in color, each project features a list of plants, seeds, and materials needed and color-illustrated, step-by-step illustrations. In addition to seasonal ideas, there are other projects as well, such as stepping stones that can be personalized.




Related Articles
Editor's Picks Articles
Top Ten Articles
Previous Features
Site Map





Content copyright © 2022 by Connie Krochmal. All rights reserved.
This content was written by Connie Krochmal. If you wish to use this content in any manner, you need written permission. Contact Connie Krochmal for details.