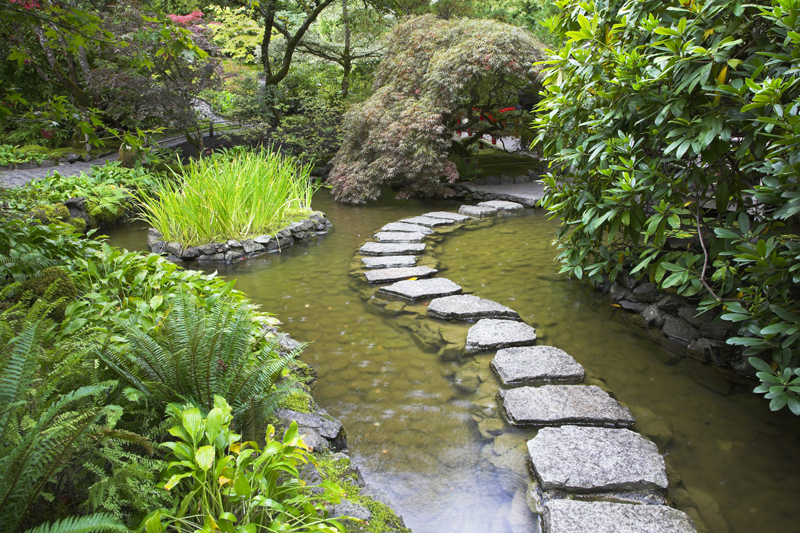 Predicting color trends is somewhat like predicting the weather. Sometimes experts are right. At other times, they are off target. Consumers can be very fickle when it comes to colors in fashion, decorating, and gardening. However, blue remains a favorite shade, particularly in flowers. In addition to showing up in blossoms, the color blue also appears on flower pots. Here is a brief look at some blue flowers for the landscape and the different kinds of blues.

Scabious Blue Mist is a delightful perennial. This deserves a place in flower beds as well as mixed borders. This needs a well drained soil. It simply will not tolerate wet winter soils. Scabious Blue Mist has soft, lavender-blue blooms. There is also a similar variety called Giant Blue scabious. This plant tends to be a little larger than Blue Mist.

For annual flower beds and container gardens, petunias can't be beat. These come in many shades of blue. Sky Blue Surfinia has blue flowers with a sparkling white center.

Patio Blue Temari verbena is an excellent choice for containers as well. Thriving in heat and humidity, this is covered with blue blossoms throughout the summer.

The scaevola or fan-flower has been around for a number of years. Yet, I still marvel at the perfectly shaped, fan-like blossoms. I grow these in hanging baskets. They never seem to quit blooming until a hard frost. The shape of these flowers is so intriguing, and accounts for much of their charm.

As companion plants for blue-flowering species or varieties, I recommend those with gray or dark, almost black foliage. These will serve to reflect and enhance the blue hues. Plants that work well would include Blackie sweet potato, black flowered cannas, and black or dark-leaved castor beans.

Another idea that works well is to grow the blue flowers in chocolate brown containers.

There are many shades and tones of blue. This can make shopping for plants and containers somewhat confusing. One of the most popular blues is denim blue, which used to be reserved strictly for clothing. It has now been adopted for home and garden use as well.

Blues are becoming more complex, moving away from the French blues that are seen in shirts to lighter and darker blues. One shade that is really eye catching is called iceberg blue. It is a cool, light blue often used in home decorating schemes.

The finish of a container can vary. This can have an effect on how we perceive the color. For example, metallic finishes can add a reflective tinge to blue.

Clearwater blue, the blue of the picture-perfect dream vacation, is the hue we see in the water and sky. It is considered a calming color.

Bach blue is slightly different than Clearwater blue. This one is really a blue-green, which can give the impression of the rays from the sun glistening off the water.

Blue is the color some people associate with the Virgin Mary. Spiritual or sanctuary gardens often use color as a central theme. We respond emotionally to colors in subtle ways, which makes this an extremely complex issue.

Concerning flower colors, the flowers don't always seem to match the tones we see in the color photos of mail order catalogs. This is due to the film qualities, lighting, and printing techniques. If you have a particular shade of blue in mind, shop for plants that are in full bloom so you can observe the flowers.

Use blue and other appropriate colors in your landscape to meet your personal needs.




Related Articles
Editor's Picks Articles
Top Ten Articles
Previous Features
Site Map





Content copyright © 2022 by Connie Krochmal. All rights reserved.
This content was written by Connie Krochmal. If you wish to use this content in any manner, you need written permission. Contact Connie Krochmal for details.