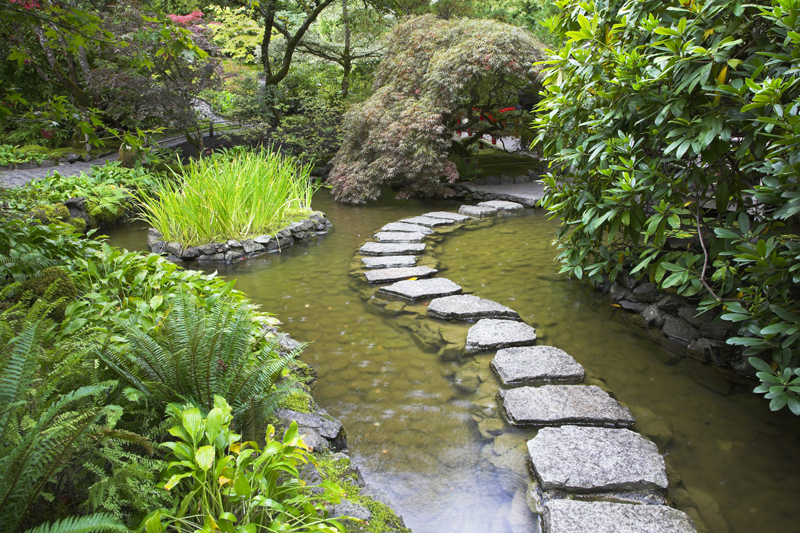 Fall really can be the best season in the landscape. I prefer it to spring because during the spring there is always such a rush to get everything done. And the vibrant colors of autumn are certainly as enjoyable as the early spring show of flowers.

In order to have a truly beautiful fall garden, we will have to give a little more consideration to plant selections. Besides choosing woody species that give good fall color, we can also emphasize those with gorgeous berries. Also, if we choose late-blooming perennials that last until frost, the season will last even longer. Finally, we can also sometimes coax early-blooming perennial species to produce a second flush of flowers if we dead-head as soon as the first flowers become dry or faded.

One of my favorite shrubs is actually a tree, the smoke tree. When grown as a multistep tree, it resembles a shrub more than a tree. By pruning it back rather severely, the foliage retains its lovely color right into autumn. The
purple cultivar is especially nice, as it lends a vibrant tone to the
landscape.

When considering shrubs with berries, remember many of the roses will produce large, colorful rose hips if they are allowed to do so. Some cultivars or species, such as Rosa xanthina, the Manchu rose, has particularly colorful hips. It produces an abundance of scarlet red, 1" long hips in the fall. In addition, Manchu rose also has ornamental red thorns appearing on bright red stems. Its foliage becomes a lovely yellow in the fall. So this one plant seems to glow in the fall months. A shrub rose, it has gracefully arching stems 7-9' tall.

The winterberry, deciduous species of native hollies, feature sparkling berries. Some cultivars are noted for bearing an abundance of fruits. Like many hollies, the female and male blossoms are on separate plants. So you will need a male pollinator if you want to have fruits. This means you'll have to plant several bushes. For cramped spaces in the landscape, dwarf cultivars of winterberries are available.

Viburnums are another group of shrubs noted for their abundance of berries. Depending on the species, the fruits may be black, red, or even blue. I especially like Viburnum Blue Muffin, a wonderful fairly new compact selection of the arrowwood viburnum. It is small enough to grow in containers. Because of the berries, this is a good choice if you are trying to attract songbirds, as they do love the fruits.

Of the other fruit-bearing plants, one of my favorites is the nandina, which range from a scarlet red to purple. These are also favored by the birds. Another beauty worth growing just for its berries is the callicarpa or beautyberry. These are most unusual for they are purple.

Some of the other shrubs we can count on for fall color would include the oakleaf hydrangea, fothergilla, sweet shrub, Virginia sweetspire, and the spireas.

If you mention fall-blooming perennials, the first thing that comes to mind is the chrysanthemum. But perhaps we are taking the easy way out when we rely too heavily on this old reliable standby. Of the late blooming perennials for the fall garden, there are many other choices available. One of the most intriguing is the toad lilies, introductions from Asia. These are well suited to shady, woodland gardens.

Rely on late-blooming perennials and richly-hued woody plants for color in the fall garden.





Related Articles
Editor's Picks Articles
Top Ten Articles
Previous Features
Site Map





Content copyright © 2023 by Connie Krochmal. All rights reserved.
This content was written by Connie Krochmal. If you wish to use this content in any manner, you need written permission. Contact Connie Krochmal for details.