Culinary Herbs in the Landscape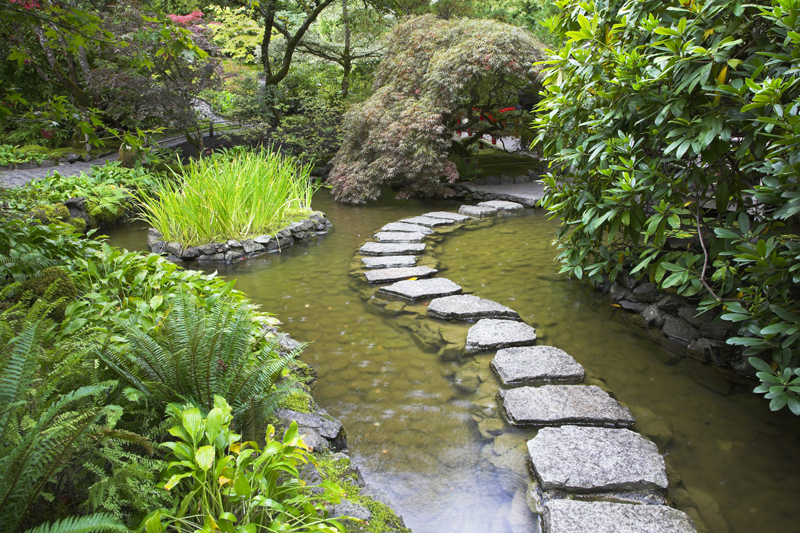 Culinary herbs are among the most popular groups of landscape plants. Plant breeders are focusing much more attention on herbs than they did earlier. There are many excellent varieties for landscapes. These include hardy ones that are great for beds and borders as well as others suitable for container gardens.

There are more kinds of rosemary than one can imagine. Generally, these will be hardy only in warm climates. But they can be grown elsewhere in pots. There is even a special rosemary variety intended for grilling. Rosemary 'Barbecue' has long thick stems that are ideal as skewers for shish kabob. While the meat and vegetables cook on the skewers, the tantalizing rosemary flavor is transferred into the food. This unusual variety reaches about 3' in height. It can also be used for topiaries, but that would be a real shame to do so.

Saffron remains one of the most expensive and coveted spices. It has been in use for over 4300 years. I recall seeing color pictures of an ancient mosaic from Crete, which showed a woman in traditional Thracian clothing with her hair in a ponytail harvesting saffron. The stigmas of the saffron crocus are still harvested by hand today. Saffron comes from a hardy bulb, so you can grow your own if you like. This plant is offered by a number of mail order bulb catalogs. The yield per bulb is extremely low, so don't expect to grow all that you need.

Saffron wasn't the only flavoring used by the ancients. Recent archaeological studies of King Midas' tomb in Turkey found one dish at his funeral feast consisted of a dish containing either anise or fennel. One of the most striking culinary herbs for the landscape is bronze fennel. This can be grown as a perennial in most areas. Fennel tends to be tall. So, I would put it at the back of a border. The delicately cut foliage is fern-like. It offers a fine texture for the landscape.

Of all the annual herbs, basil continues to be one of the most popular. There is one to suit every landscaping need. For more formal gardens, use the globe-shaped, neatly rounded ones. When you are growing basil, remember the dreadful fusarium wilt can affect this plant very suddenly. I've even had it attack basils grown in containers. The disease can be spread by seed, and apparently there is no effective means of sterilizing it. So at this time experts recommend that you grow those varieties known to be resistant. Nufar was the first resistant cultivar released for sale.

Even today with all the other eclectic herbs and spices available, black pepper still has quite a following. This plant is strictly a tropical, and suited only to warm climates. Not long after the microscope was invented in Europe, one of the scientists decided to take a look at black pepper granules to see what was responsible for this spice's unique flavor. In the process he saw what he called "little eels", the first microscopic organism ever seen.

Regarding their use as culinary herbs, herbs and spices have many benefits. Spices are very good at killing certain food-borne bacteria, like salmonella and E. coli. Chiles and hot peppers were as effective as antibiotics. But I wouldn't count on spicy foods to prevent all food-borne illnesses. It is still necessary to practice safe food-handling techniques to avoid food poisoning.

Herbs and spices contain antioxidants. In initial studies, rosemary and sage were especially effective, followed by oregano, thyme, turmeric and others.





Related Articles
Editor's Picks Articles
Top Ten Articles
Previous Features
Site Map





Content copyright © 2022 by Connie Krochmal. All rights reserved.
This content was written by Connie Krochmal. If you wish to use this content in any manner, you need written permission. Contact Connie Krochmal for details.