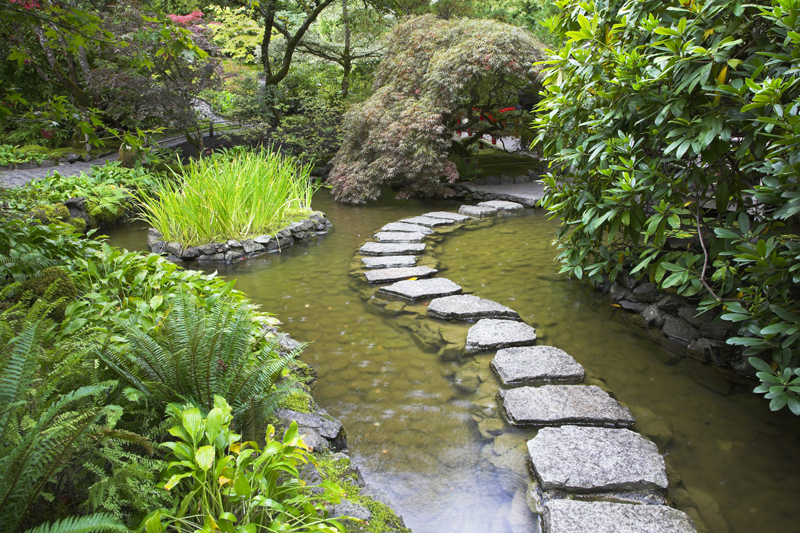 Maintain your health the natural way. Landscaping is the way to do that. Enjoy the physical and emotional benefits landscaping has to offer.

Landscape work builds strong bones. It helps prevent osteoporosis. A recent study found yard work was a great way to increase bone density. Unlike weight training--which also builds bone, gardening has a low risk of physical injury.

America is fighting the battle of the bulge. We're facing an epidemic of obesity. Burn those extra calories away the easy way by maintaining your own landscape instead of paying landscape maintenance companies to do this. Landscape chores can use up to 400 calories per hour. When we're gardening, we're hardly aware of all the healthful exercise we're getting. But it all adds up.

Improve your diet. Eat more fruits and vegetables. It's easy when you have an edible landscape and grow your own fresh produce. Who can resist home-grown garden produce? Even children enjoy it. Children who garden are more likely to eat fruits and vegetables. This is why California created children's gardens at public schools.

A colorful diet is a healthful one. Include lots of these in your edible landscape. The deeper the color, the higher the health benefit. Delicious red-ripe watermelon and tomatoes provide lycopene, an anti-oxidant that aids in fighting cancer. Broccoli and brussel sprouts reduces the rate of stomach cancer.

Blueberries, blackberries, and purple grapes contain anthocyanins. These plant pigments help to prevent cancer and improve failing memories.

Indoor landscapes can also have health benefits. Houseplants fight indoor pollution. Inside our homes various materials—from the carpets, and paints to building materials, and furnishings, can release formaldehyde and other toxic gases into the indoor air. Indoor plants help to remove these from the indoor environment.

The Tree of Life was an important symbol for ancient civilizations. It turns out they were right. A recent Japanese study found residents who lived around trees enjoyed longer spans than those surrounded by asphalt. This gives us all the more reason to create aesthetically beautiful landscapes using trees and other plants.

Gardening can help us deal with day-to-day stress. One study after another has confirmed this therapeutic effect. The most recent one from Cornell University found that giving rural children a room with a view of nature contributed to their well-being.




Related Articles
Editor's Picks Articles
Top Ten Articles
Previous Features
Site Map





Content copyright © 2022 by Connie Krochmal. All rights reserved.
This content was written by Connie Krochmal. If you wish to use this content in any manner, you need written permission. Contact Connie Krochmal for details.