Ornamental Grasses for Small Landscapes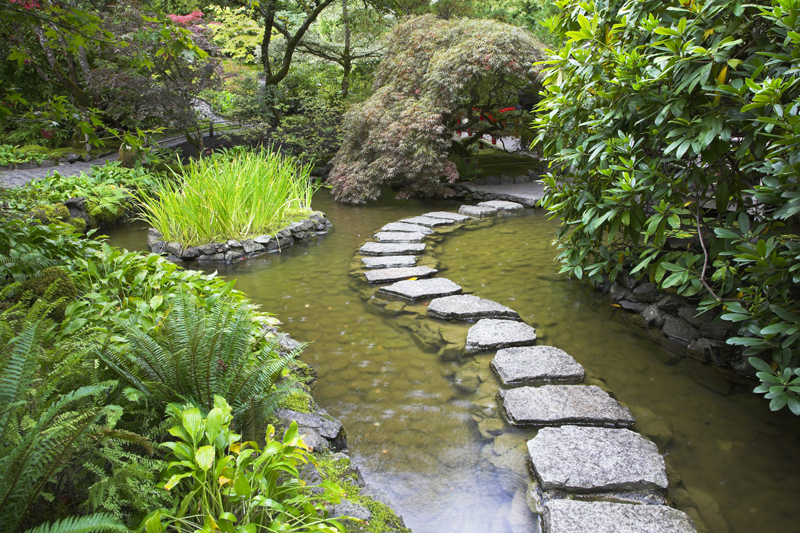 Everything seems to be large today. There are mega muffins, and super size fries. One size fits all doesn't apply to ornamental grasses. Many species are so huge they would overwhelm some landscapes. The solution is to choose smaller grasses.

Several of my favorites are the Proven Winners brand. These include several different kinds of Japanese sweet flag, also known as dwarf sweet flag (Acorus gramineus). The foliage of this species has a slightly sweet fragrance, which explains the common name. When the leaves are crushed, it is even used as a fragrant herb.

Ogon Japanese sweet flag has distinctive variegated foliage in shades of cream and chartreuse. It is around a foot in height. Variegatus is a similar plant, about the size of Ogon. Its leaves have yellow and cream stripes. Tolerant of wet soils, these plants can even be grown in water gardens. Hardy to zone 5, these are wonderful additions to smaller landscapes.

These varieties of Japanese sweet flag provide beautiful colors during the late summer when most of the flowering plants are past their peak. This makes them especially suitable for flower borders and beds. The Japanese sweet flags look especially nice when they're interplanted with shade-tolerant flowers, such as impatiens. By and large, these plants are insect and pest-free.

Among the sedges (Carex) are numerous species suitable for small gardens. Some of these are invasive, so check carefully before buying them. Generally, they need very moist conditions. Some will even grow in boggy soils. The foliage is often variegated and showy. Blue sedge (Carex glauca) is about the shortest of the sedges. Only eight inches in height, it features silvery-blue foliage. This one requires partial shade.

Variegated Japanese sedge (Carex morrowii 'Variegata') is a show-stopper. Its green and white foliage has a drooping habit, and forms a one foot high mound. It needs some shade in most areas of the country, but the exception is coastal areas where it can tolerate full sun.

Some sedges have golden foliage. Carex oshimensis 'Evergold' is an especially nice selection. This evergreen has dark-green leaves highlighted with a gold stripe. Only a foot in height, it has many uses in small gardens.

The fescues are among the most beautiful of the short ornamental grasses. These are evergreen species that form clumps. In some hot locations, they may go dormant during the summer. Blue fescue is the most commonly used. However the foliage can be other shades, including yellow. Golden Toupee fescue is a delightful cultivar featuring a thick clump of bright yellow foliage. Suitable for both sun and part shade, it is less than a foot in height. The John Greenlee Collection features Golden Toupee and a number of other dwarf grasses.

Some ornamental grasses are annuals. One shorter annual grass is Wangenheimia'Vulcan'. Easily grown from seed, it is a little over two feet in height. Like some ornamental grasses, it is especially noted for its flowering stalks. The flower heads are rather flat in shape, but quite spectacular. As a matter of fact, the flowering stems are often cut for use as a cut flower. The flowering heads begin to appear about three months from the time the seeds are planted.





Related Articles
Editor's Picks Articles
Top Ten Articles
Previous Features
Site Map





Content copyright © 2022 by Connie Krochmal. All rights reserved.
This content was written by Connie Krochmal. If you wish to use this content in any manner, you need written permission. Contact Connie Krochmal for details.