Planning the Small Landscape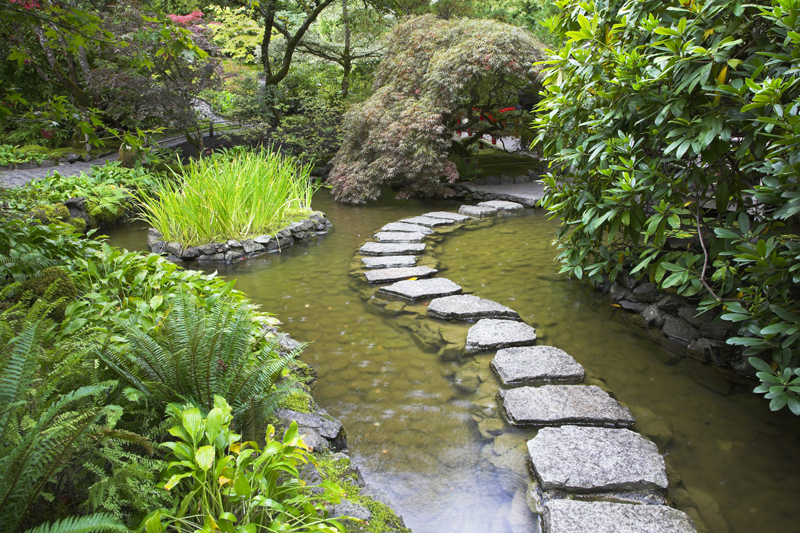 Within the last couple decades, the size of the average landscape has shrunk considerably. Two trends have brought this about. Houses are becoming larger, taking up most of the lot. In addition, the cost of land has increased greatly. Those with small landscapes need to plan very carefully. Small landscapes are less forgiving of our landscape design mistakes.

If you have a good landscape design, half the work is done. Just be very careful when choosing the individual plant species or cultivars. Know the mature size of each plant, and allow enough space. Overcrowded plants are more likely to be sickly and stressed.

If you can't visualize how much space a plant needs, use practical aids. Get cardboard boxes, bushel baskets, pots, or other appropriately sized items, and place these in the intended spot.

Buy only the number of plants you need. It's easy to get carried away. Ask yourself, "Do I really have enough room for this plant?"

Keep the plant's needs in mind. Your plants will grow better, and your garden chores will be much easier. Match the plants to your small garden's growing conditions. I only use ones that are drought-tolerant and tolerant of poor growing situations because my soil is thin and dry.

Small landscapes don't have room for invasive plants. Assuming growing conditions are suitable, the aggressive ones can become bullies.

Don't take on more than you can do. During the winter months when we're garden-deprived, it's so easy to create large landscape plans that require countless hours of labor. If you have limited time for landscape maintenance, choose care free plants that require a minimum of attention. I prefer plants that can accept inattention without becoming sulky. So I choose carefree plants and keep my garden a manageable size.

Once you have your landscape plan completed, it is best to do the work in phases so you don't feel overwhelmed. Spring may seem like the best time. But in fact with all the other spring garden planting and chores, it might be better to wait until fall.

For plantings of annuals and heat-loving vegetables, late frost can be a problem. The easiest approach is to wait until this date has passed before you plant tender things.

The recommended planting dates for these frost-prone plants vary around the country. If you've moved to a new area, call the local extension service to see what the expected date of your last frost would be. The local newspaper should also contain helpful gardening articles on this subject.







Related Articles
Editor's Picks Articles
Top Ten Articles
Previous Features
Site Map





Content copyright © 2023 by Connie Krochmal. All rights reserved.
This content was written by Connie Krochmal. If you wish to use this content in any manner, you need written permission. Contact Connie Krochmal for details.