Vegetables in the Edible Landscape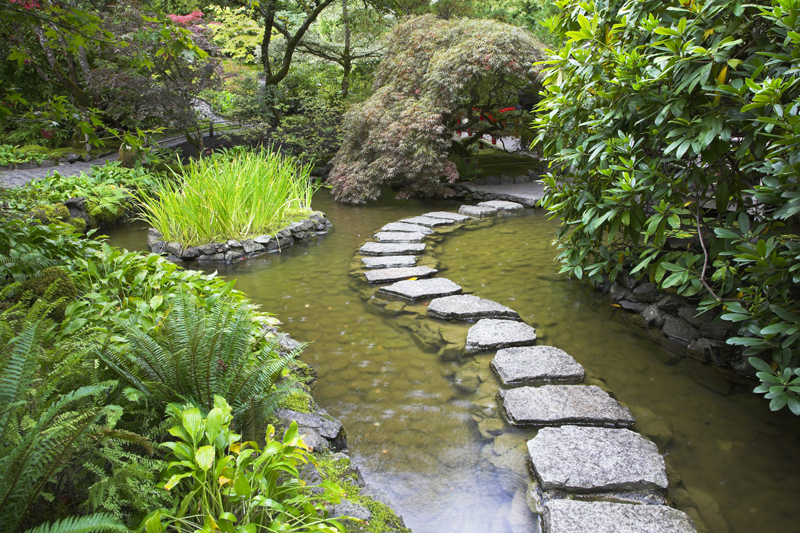 The landscape can fulfill many functions, both practical and aesthetic. Among the functional uses is when we create kitchen gardens, culinary herb gardens, and edible landscapes.

Health is a concern for many people these days. One way we can maintain better health is to eat a diet rich in fruits and vegetables, which is easy when we grow our own fruits and vegetables.

The early American colonists lived largely on meats of all sorts and breads, which didn't provide a very well-rounded diet. At the present time, health experts and nutritionists are recommending people eat a minimum of four to six servings of fruits and vegetables daily. Those with high blood pressure should eat perhaps eight or ten per day.

When one has a vegetable garden, it is very easy to consume that many servings of fresh produce with no special efforts. And that's another good reason for gardening.

Plant breeders are focusing special attention on vegetables to increase the nutritional and antioxidant content of this fresh produce. A University of Florida project is developing new tomato varieties with 50% higher lycopene, an antioxidant, than traditional tomatoes. Lycopene is found only in crimson colored crops like tomatoes, watermelons, and pink grapefruits.

Other scientists at the University of Wisconsin-Madison are focusing on colors rarely seen in carrots, such as purple, yellow, and even white, because these seem to have health benefits. Researchers have already succeeded in increasing the traditional beta carotene content of carrots by about 60%. Purple carrots are also available. These unusually colored vegetables especially beneficial. For example, purple carrots are loaded with other antioxidants called anthocyanins, a pigment.

Purple and red carrots, what color barrier will we see broken in the future? Seeds for orange, seedless watermelons are also available.

Typically, it takes over a decade to breed and test new varieties of garden seeds. That may help explain why many of the independent seed companies are disappearing. About ten international seed companies now control around 30% of the commercial seed business. This was an increase of over 25% in just two years.

Johnny's Selected Seeds is still one of the few surviving independents. The company's founder focuses on quality vegetable, herb and flower seeds. In addition to breeding, he also introduces outstanding, new varieties from Europe and elsewhere to the U.S. The Bright Lights Swiss Chard, an All-America Selections winner was an example of one of his successes. He releases a variety only after extensive testing in his farms in Maine.



Related Articles
Editor's Picks Articles
Top Ten Articles
Previous Features
Site Map





Content copyright © 2023 by Connie Krochmal. All rights reserved.
This content was written by Connie Krochmal. If you wish to use this content in any manner, you need written permission. Contact Connie Krochmal for details.