Watering Methods for Indoor Plants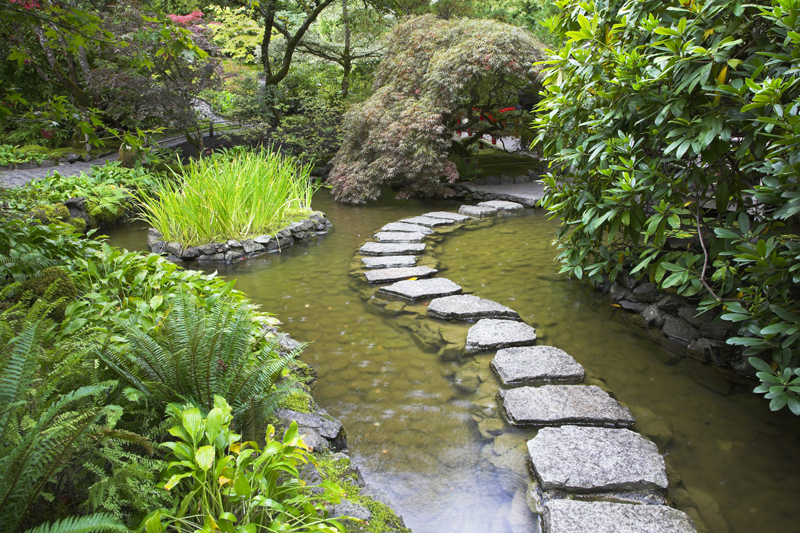 Watering is a major aspect of routine indoor plant care. Indoor gardeners short on time often streamline the process by using various automatic means, such as individual self-watering containers. Some automatic systems require that the plants be located fairly close to one another, which makes them impractical for my use as I have pots throughout the house. I don't mind watering each pot individually as this allows me to check each plant for whiteflies and aphids at the same time.

Many kinds of watering cans and wands are available in garden centers. Generally, I prefer plastic cans as they tend to be lighter weight. I often use the kitchen or bathroom sink for watering purposes. I refill each container to the brim several times until the potting soil is thoroughly moist, and allow each pot to drain thoroughly before placing it back on the saucer.

It is essential to remove any water that drains into the saucers underneath the pots. Allowing water to stand in this area reduces the oxygen available to the plant through the pot's drainage holes.

In the past when I had more houseplants, I used various automatic watering systems. One such method, called capillary mats, is popular among African violet growers. These mats that resemble felt should be placed in a leak-proof tray. Water is added to the tray until the mat becomes thoroughly wet. Pots are set directly on the mat, allowing the water to be drawn up through the pots' drainage holes.

For vacation-watering purposes, I've devised my own homemade wick-watering systems using cotton cord. These systems can use either wicks or plastic tubes. Commercial brands include Dandy and the Waternet Plantsitter, which should be available in garden centers.. One end of the wick or tube is placed in each pot, and the other end is inserted into a reservoir of water. One version of Plantsitter holds a two-week supply of water, enough for about 30 houseplants.

If automatic watering systems or self-watering pots aren't used, then you need to physically check the potting soil in each container. Most of the time I can tell by simply looking at the potting soil or by lifting each pot. The soil-less mixes I use become a lighter color when they need watering. Also, containers feel much lighter when the soil becomes dry.

For those with only a few indoor plants, individual water sensors are an option. These alert you by one means or another when the plant needs watering. A sensor will be needed for each container. I use the Wormie Water Sensor, an attractive terra cotta sensor made by Cobra, which becomes lighter in color to signal when the plant needs water. Another brand, the Behold Plant Pet Water Sensor, chirps when the soil is dry. Of this type, my favorite is the bird as it is so decorative. However, I don't use any of these water sensors for my cacti or succulents since these plants prefer a dry soil.

Such water sensors and watering aids simplify indoor plant watering.



Related Articles
Editor's Picks Articles
Top Ten Articles
Previous Features
Site Map





Content copyright © 2022 by Connie Krochmal. All rights reserved.
This content was written by Connie Krochmal. If you wish to use this content in any manner, you need written permission. Contact Connie Krochmal for details.