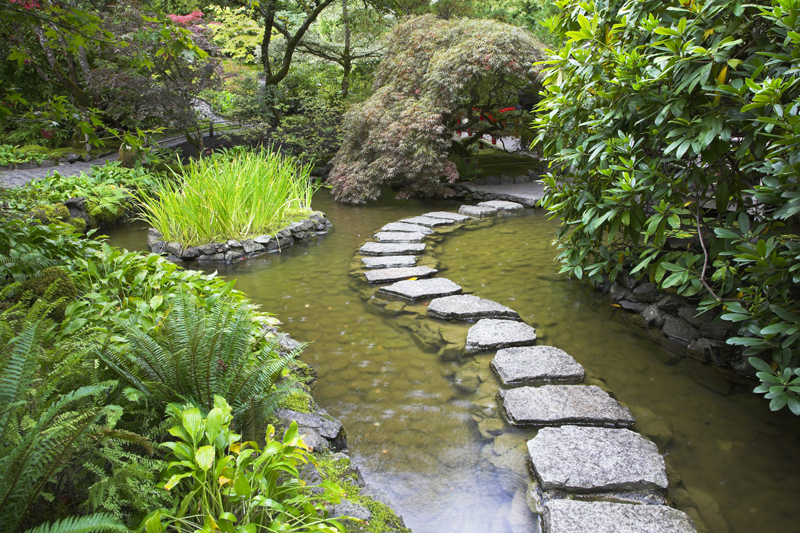 The dazzling Kousa dogwood provides beauty in every season. This is especially true during the winter months when we need it the most. For landscape use, it is hard to find a woody plant that is more attractive than the Kousa.

After its gorgeous fall foliage falls to the ground, the beautiful exfoliating bark and extraordinary tiered branching form are revealed. Few deciduous trees can match the Kousa in their respect.

The exquisite peeling bark is a rich combination of grays and browns. By the time we tire of winter, the Kousa brings lovely hunter green foliage. Rather large, these leaves are up to four inches long and about half as wide. These are pointed and oppositely arranged. Overall, they give the impression of being larger and flatter than those of the common flowering dogwood.

Like all dogwoods, Kousa has rather inconspicuous blossoms. In fact, what we think of as flowers are actually the colorful bracts. Most Kousa dogwoods have creamy white bracts, up to two inches in length, and almost half as wide. They stand upright along the spreading branches, highlighting the tree's tiered shape. Fading to pink, these bracts last for about six weeks.

Kousa is also known as Japanese dogwood. This handsome plant blooms later than its relatives. But this event is well worth the wait. Throughout the growing season, the Kousa offers surprising elegance. This is obvious during the late summer and fall when the fruits ripen. These are no ordinary berries. They have an exotic appearance much like that of a strawberry. These ripen to a wine red around August and last for several months. The brilliantly colored fall foliage serves to provide the perfect background for viewing the bright fruits.

Most of the time the Kousa will be around 18 to 20 feet in height with about an equal spread. If the growing conditions are especially favorable, it can become a thirty foot tall tree.

Given a sunny spot in acidic, well-drained soil, the refined Kousa will thrive. A carefree plant requiring little attention, it is drought resistant and quite hardy, to zone five. Unaffected by the anthracnose and powdery mildew that taint the native dogwoods, it has few if any insect or disease problems.

With its rounded, spreading shape, Kousa makes an ideal landscape plant. It is much used as a specimen tree. Those with multiple trunks are well suited to shrub borders.

Kousa dogwood is native to Japan and Korea. This species can be grown from seeds. There will be some slight variability in the seedlings. For named cultivars, the best approach is to buy plants or take cuttings.

It is possible that the Kousa is sometimes grafted onto native flowering dogwood stock. I saw a multi-stemmed plant in a New York state park one fall. One of the stems had leaves and fruits like that of the ordinary dogwood, while the other stems were characteristic of the Kousa. I suspect this was a grafted plant with the rogue stem coming from a native dogwood rootstock.

Now that the cosmopolitan Kousa is seen as a replacement for the ailing native dogwood, a number of excellent cultivars are available. Look in local garden centers, mail order catalogs, and online sources for ones that suit your landscape needs.



Related Articles
Editor's Picks Articles
Top Ten Articles
Previous Features
Site Map





Content copyright © 2021 by Connie Krochmal. All rights reserved.
This content was written by Connie Krochmal. If you wish to use this content in any manner, you need written permission. Contact Connie Krochmal for details.